The Witcher 3 is the latest to join the heaps of games getting ported to the Nintendo Switch, bringing a fantastic RPG experience to people who own literally no other gaming platforms.
The Witcher 3 (original release: 2015), in my mind, is one of the best games of the past five years, and a landmark in what a dev should do with an open-world RPG. That experience, with all possible content, has been brought to the Nintendo Switch. To be honest, it's a crowning achievement in my mind that they even got it onto the platform and down to a 29 GB download size, but that achievement has come with a few, very important qualifications.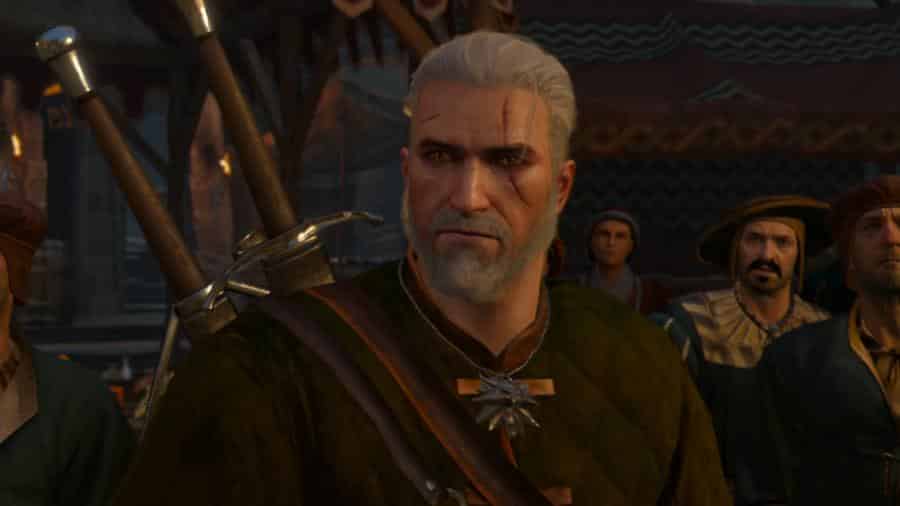 This version of The Witcher 3 is set at v1.60, and arrives with all possible DLC packages, including the two big expansions, Hearts of Stone and Blood & Wine. Being that these two expansion packs are easily the length of some other full games on their own, The Witcher 3 can easily run you over 100 hours of very good gameplay and experience, so it's an excellent ratio of quality and quantity. But all of that has been true with the game on other platforms, and in truth, if you own a decent gaming PC, then you absolutely have to play The Witcher 3 there, as you only there get to enjoy all of the graphical details on display. Even the PS4 and Xbox releases are preferable, because, while it is a sight to behold to play The Witcher 3 on a portable system, the graphics and overall quality of much of the game has taken a notable dip.
In portable mode, the game runs at 540p, and in docked mode at 720p. It just about gets away with it in portable mode, where the blurry textures can seem almost like a distinct art style. In docked mode, on a big screen, the draw distances and pop-in is excessive. Actions like speaking to quest givers are slightly more delayed, and there are plenty of frame-rate drops during intense situations.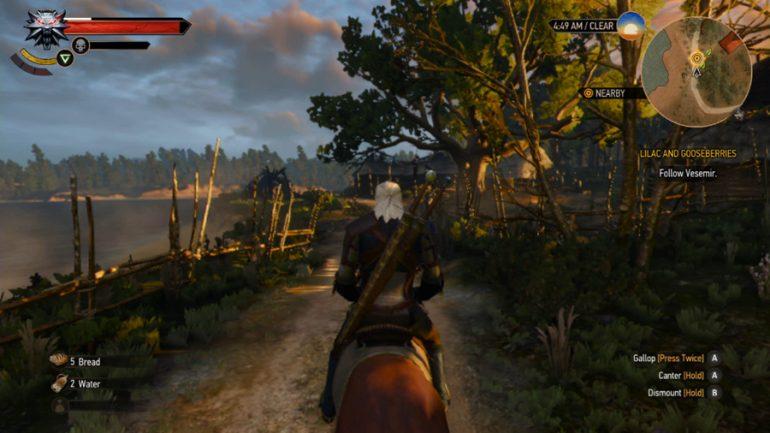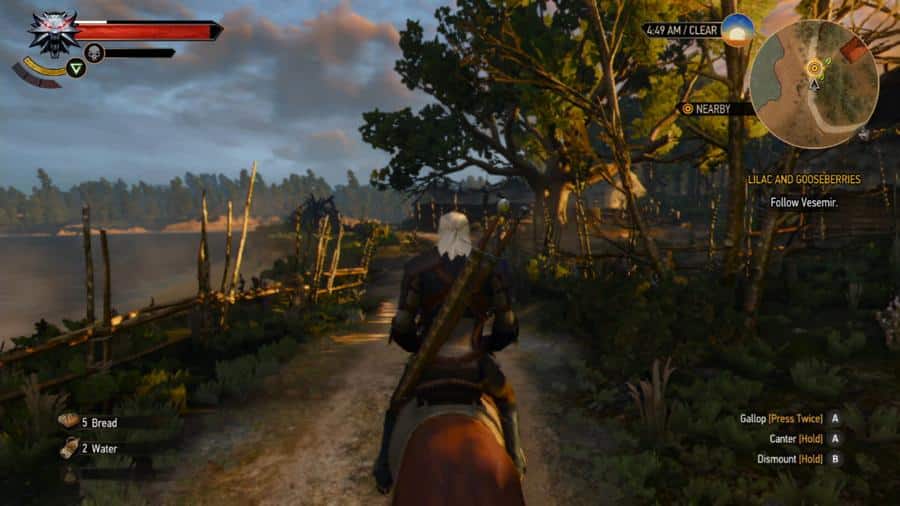 Let me be clear: it's all still playable, and it's only especially bad in comparison to the other versions of this title that I already know about. I know plenty of other developers that release a full PC version of their games that is this bad or worse and get away with it, but I am just saying that the Switch version brings nothing new aside from portability, if you have the option to choose. If you do not have the option and only own a Switch, this release is still definitely worth your money.
The Joy-Cons also are not my favourite controller to use with this game – the movement of my fingers on the tiny analogue sticks down to the action buttons was never as smooth as a DS4 or the like, but if you have a Switch Pro controller, I imagine that working better.
If for some reason you have never heard of The Witcher 3 at this stage, or are interested in the upcoming series and want to jump into the games, let me try and summarize the appeal. The world of The Witcher 3 is a half-historical, half-mythical world similar to Eastern Europe, filled with squabbling medieval politics and magical monsters. As protagonist Geralt, you must navigate this world, slaying monsters, righting wrongs, choosing the fate of so many plot lines, and engaging with a cast of wonderful characters. The gameplay is an excellent mix of story-driven interactions and fast, fluid combat that can be extremely challenging on higher difficulties. It also features the greatest card minigame since Triple Triad in Final Fantasy 8, which is the card game Gwent, now available as a standalone title, but equally serviceable here.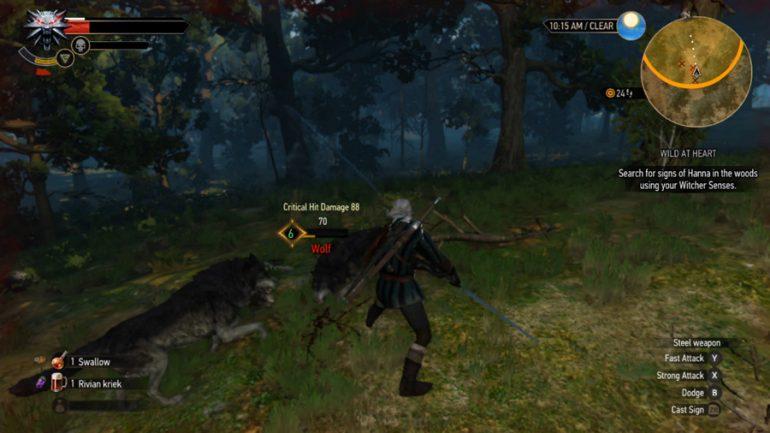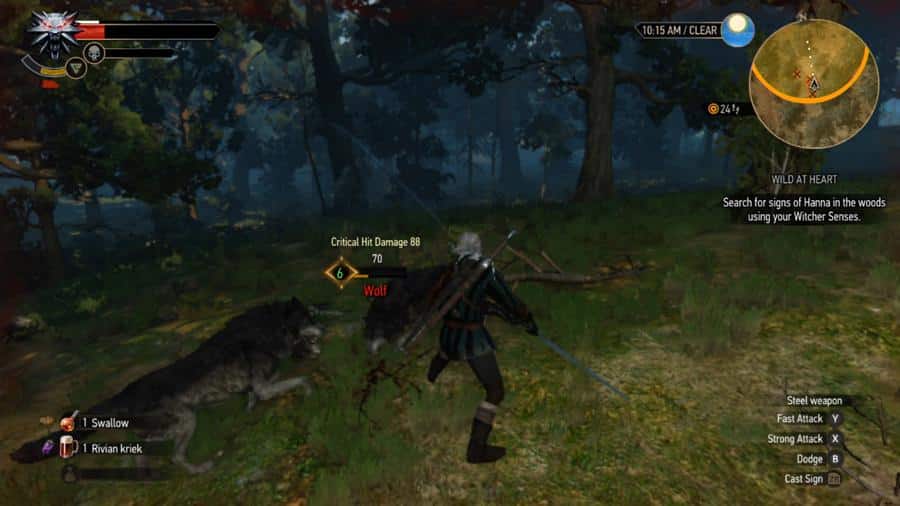 I would encourage any gamer, casual or hardcore, or especially an RPG fan to play through the Witcher series, and if that is not possible, to play through The Witcher 3. You will miss some nuances in the story, but it is possible enough to jump in at this stage and still have a fantastic time.
It's regrettable that the Switch version had to make so many graphical and performance sacrifices, but I still remain astonished that it exists to begin with. If you've never played it, buy it now, but only if your PC isn't powerful enough. It'll probably be cheaper in a Steam sale too.
The Review
The Witcher 3
The Witcher 3 on the Switch is an astonishing achievement. Sure, the Switch version doesn't have the same visual flair as the versions on the other platforms but everything you love about the game is here, and it's great.
PROS
Hours and hours of content
Immersive world to explore
Engaging and gripping plot
CONS
Noticeably lower resolution
Some framerate issues
Review Breakdown
Storyline

0%

Gameplay

0%

Graphics

0%

Replay Value

0%

Sound and Music

0%