Well, it was bound to happen sooner or later, as now it seems like we might see the Winchesters riding again in new spine-tingling adventures, only that these are not the same Winchesters that fans of the original series have come to know and love. A prequel to 2005's hit television series Supernatural has been formally announced, and it looks like the fourth time is the charm for these handsome hunters of the paranormal. Supernatural has had a long and complicated history with prequels and spin-offs, with 2021's The Winchesters being the latest in a long list of failed projects.
That's why we've come to a bold conclusion here: maybe we don't really need a Supernatural prequel after all.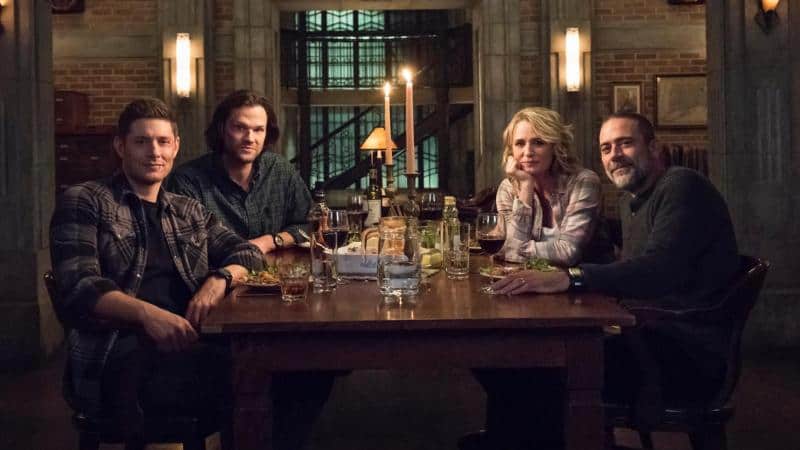 Attack of the Spin-offs
When a series becomes as popular as Supernatural, the obvious decision for the producers of the show is to expand their stories with a spin-off series. We've seen it work with Law & Order, Breaking Bad, and even The Walking Dead (those guys did it twice!)
However, not every show needs to have a spin-off to be fondly remembered. For example: before Breaking Bad changed the landscape of TV shows, The Sopranos worked perfectly as a standalone series, never needing a spin-off or a prequel to propel its popularity further… Except that there's now a possible Sopranos prequel in the horizon titled The Many Saints of Newark.
What is it with TV shows and the need to explore every little aspect of their worlds? Can't we just enjoy whatever few seasons (15, in Supernatural's case) we have and be done with it? The truth, however, is that we might not even want to know more about the characters we know from our favourite shows.
Dude. Happy for you.
Wish I heard about this some way other than Twitter.
I'm excited to watch, but bummed that Sam Winchester had no involvement whatsoever. https://t.co/bAcEvFKM7p

— Jared Padalecki (@jarpad) June 25, 2021
Less is More
Let's take, for example, Better Call Saul. This Breaking Bad prequel is also a spin-off centred around one of the show's most popular characters. Since we won't necessarily see the events of Better Call Saul changing much of what we've seen in Breaking Bad, the show can stand on its own as an original idea.
The same can't be said of The Winchesters, however. We already know that the prequel would be focused on Sam and Dean's parents, John and Mary. This leaves us with a prequel story that directly ties with the events of Supernatural, and as many prequels have shown us in the past (we're looking at you, Star Wars) sometimes, less is more.
Characters like the Winchesters are alluring because they have a certain air of mystery to them – a mystery that could be easily dispelled by a prequel that goes too deep into details that are best left unrevealed.
Should The Winchesters Be Given a Chance?
Of course, it should! After all, much of the original production and cast is tied to the project, and there's no definitive guarantee that the show will be a massive blunder. However, returning to Better Call Saul's example, fans of the original show should be ready to watch a whole new experience separate from the realities of the characters they adored for 15 seasons.
The Winchesters is still in the early stages of development, and only time will tell what we can expect from the show. As it stands now, however, this might not be the show that fans were expecting, and that's both a blessing and a curse for this new series.
What do you think? Are you excited for The Winchesters? Do we need a Supernatural prequel?