It's a done deal – Hulu has given an eight-episode series order to a Veronica Mars revival. The series, with Kristen Bell reprising her role as the title character, is set to premiere in 2019. Bell first confirmed the news on social media.
Veronica Mars, which followed teenage P.I. Veronica (Kristen Bell) and her detective dad (Enrico Colantoni), premiered in 2004 and initially ran on UPN for two seasons before moving to The CW. The show was a critical darling and developed a devoted fan following over the years.
Unfortunately, it was cancelled after three seasons in 2007. Fans were crushed and petitioned to save the series, while critics also argued that the show deserved a better shot. They got their wish, albeit a delayed one, when a feature film was released in 2014 following a successful Kickstarter campaign that financed the project.
Creator of the original series, Rob Thomas is set to write the first episode of the new season and will also serve as executive producer, along with Bell, Diane Ruggiero-Wright and Dan Etheridge.
The show will once again delve into the class divide in Neptune, California, that ran throughout the original series.
In the revival, spring breakers are getting murdered in Neptune, thereby decimating the seaside town's lifeblood tourist industry. After Mars Investigations is hired by the parents of one of the victims to find their son's killer, Veronica is drawn into an epic mystery that pits the enclave's wealthy elites, who would rather put an end to the month-long bacchanalia, against a working class that relies on the cash influx that comes with being the West Coast's answer to Daytona Beach.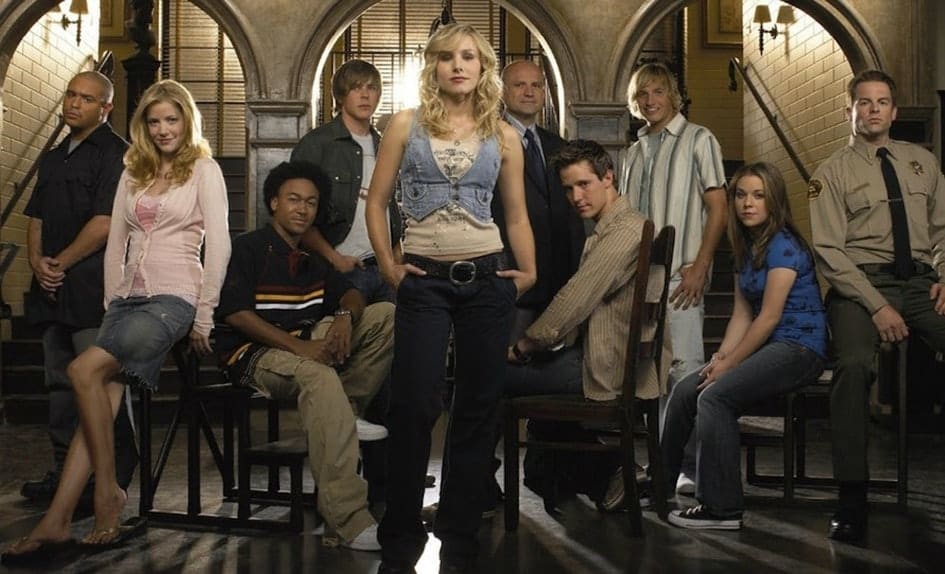 Days after the announcement Rob Thomas took to Twitter to reveal the names of other actors from the beloved show who would be reprising their roles in the forthcoming mini-series.
He went on to share that Bell would be joined by Jason Dohring, who played Veronica's on-again off-again boyfriend Logan Echolls, and David Starzyk as Richard Casablancas, who fled the country after Veronica discovered he had committed real estate fraud.
It was also revealed that Francis Capra will return to Neptune as Veronica's friend Eli "Weevil" Navarro, as will Percy Dags III, who portrayed her best friend Wallace Fennel.
In addition, Hulu has secured the streaming rights to the complete series in a new deal with original series producer Warner Bros. TV. The agreement gives Hulu SVOD rights to all past episodes of the original Veronica Mars series. Beginning in 2019, seasons 1-3 (as well as the 2014 feature film) will be available for streaming.
In a recent interview Bell opened up about why she loves playing the character, "Veronica Mars was very, very special because she was somewhat of a superhero outcast. It's very, very difficult to write someone with all of those qualities, as layered as she was. I think maybe it's just that I've never found anything like her since. She was incredibly unique."
Veronica Mars is not going to interfere with Bell's duties as the star of the NBC comedy series The Good Place.