Our tour of the DC universe continued this week, taking us to Hawkman's realm, as Neon and Firebrand search for answers regarding their Nth metal isotope. Continuing with the surprises, obscure references and an adventurous tone, The Unexpected #5 does what it is supposed to do, whilst feeling a little retro, especially in some of the story choices. This to me is a great addition to the continuing saga and one that would not feel out of place amongst some other classic titles from the '70s and '80s.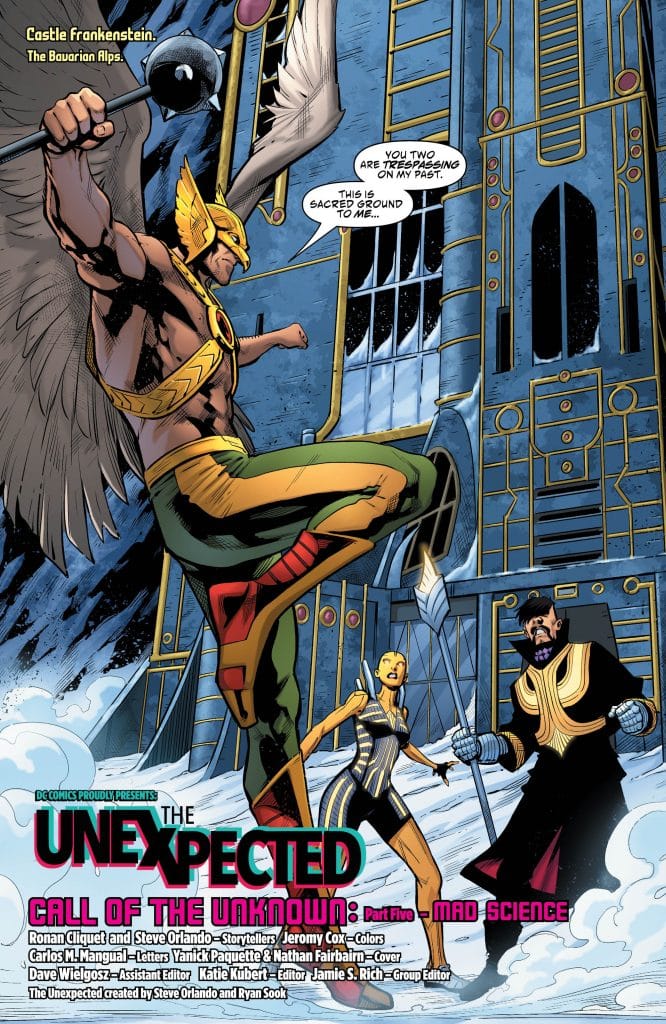 Issue 5 does nothing for the characters involved in terms of further exploration. It is business as usual for Neon and Firebrand. The conflict engine and Nth metal isotope once again act as useful storytelling tools in order to set up a conflict between Hawkman and Firebrand, with the latter being shown to perhaps have the skill to overpower her much more experienced opponent. Once this has been settled, we learn not only of Hawkman's continued fight with Mandrakk, a perhaps re-emerging threat for the series, more powerful than the Sin-Eater, but we also are taken to our next classic location.
We are whisked away to Dr Frankenstein's lair, a relic of a time gone past yet featuring technology out of place even in the modern century. Here they find some of the answers that they seek, although not quite before Synn and his merciless minions crash the scene once again, stealing Firebrand's soul in the process and setting up a cliffhanger that will play straight into the next issue. The character interactions here were fun and the nods to elements of the DC universe were interesting. Perhaps the most unusual part of all of this is the prospect of there being something outside of the multiverse.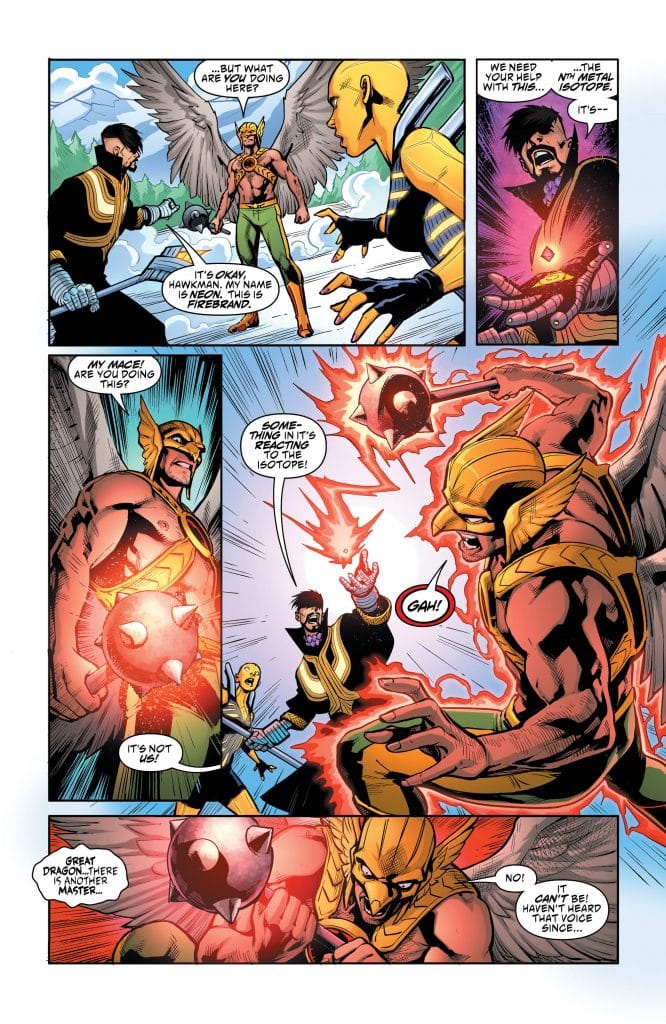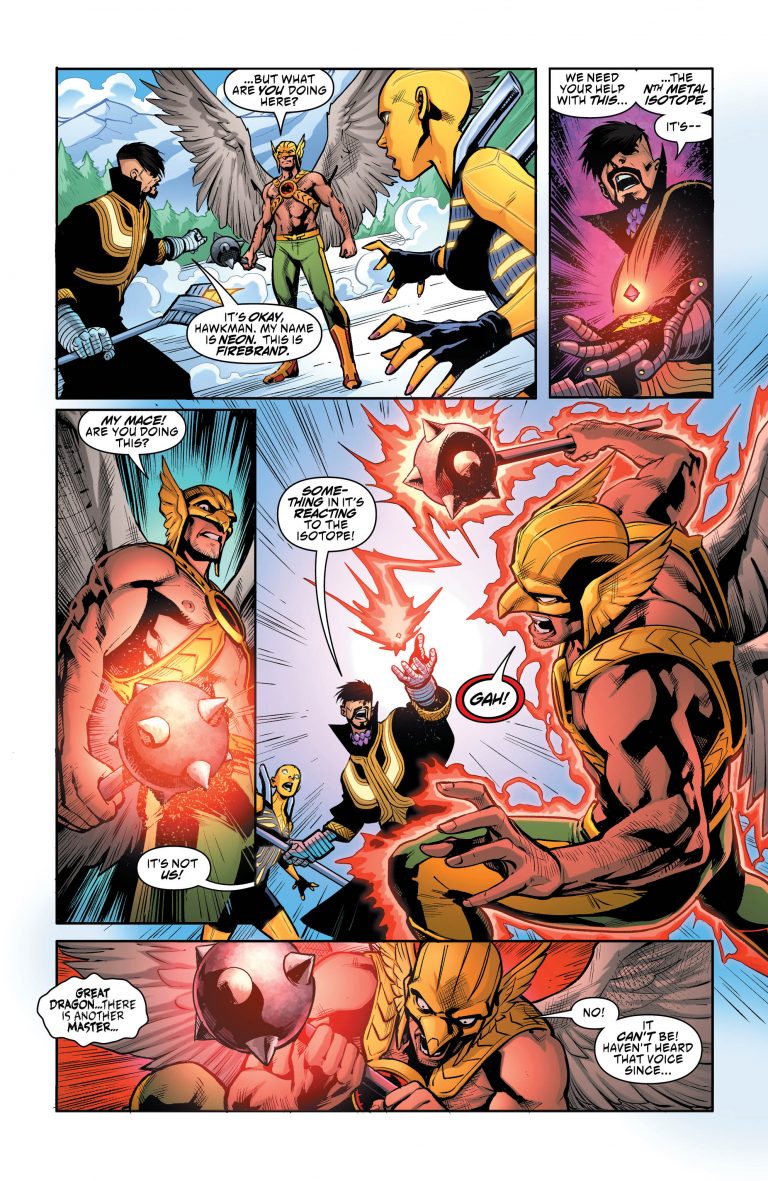 The final line certainly felt like a throwback and the story beats that are being used each week feel like elements taken from a book long ago. However, there is something fresh about this. That said, overuse into the future may result in people becoming tired of the title. For now, however, the formula continues to work well, with a more complex and even higher stakes story on the horizon.
The art here was impressive and much more varied in both colour and visual effectiveness, with the designs of some of the creatures lacking but made up for how well Hawkman is captured and the almost iconic designs of some of our newest heroes.
The mentions of both the villains and heroes lost in The Unexpected #1 suggests to me they might reappear in the near future as The Unexpected keeps on rolling.
The Review
The Unexpected #5
Our tour of the DC universe continues. The Unexpected #5 continues to explore the unexpected.