Part of being unexpected when crafting a story is by having a structure that allows for erratic plot threads. In order to keep a narrative moving forward, with the twists and turns unknown to a clever reader, they must have a structure that allows for these sorts of surprises. The Unexpected #2 seemingly tries to have such a structure, aiming to keep things fast-paced, whilst also continuing to add some character development into our new heroes and villains. Unfortunately, one person's unexpected structure is another's aimless meandering that fails to feel like a slick, well-told story.
The Unexpected #2 flitters around between people and places, never quite sure of what it wants to focus on, or more to the point, what it wants to be. Killing off the team in the first issue, whilst unexpected, has meant that the second issue has to set up the world all over again.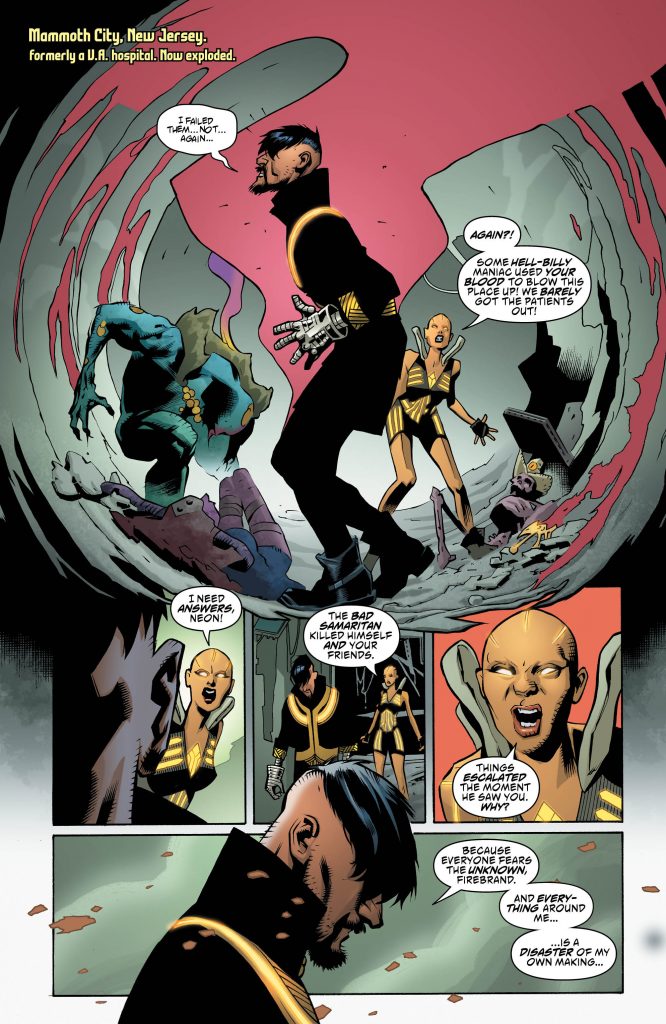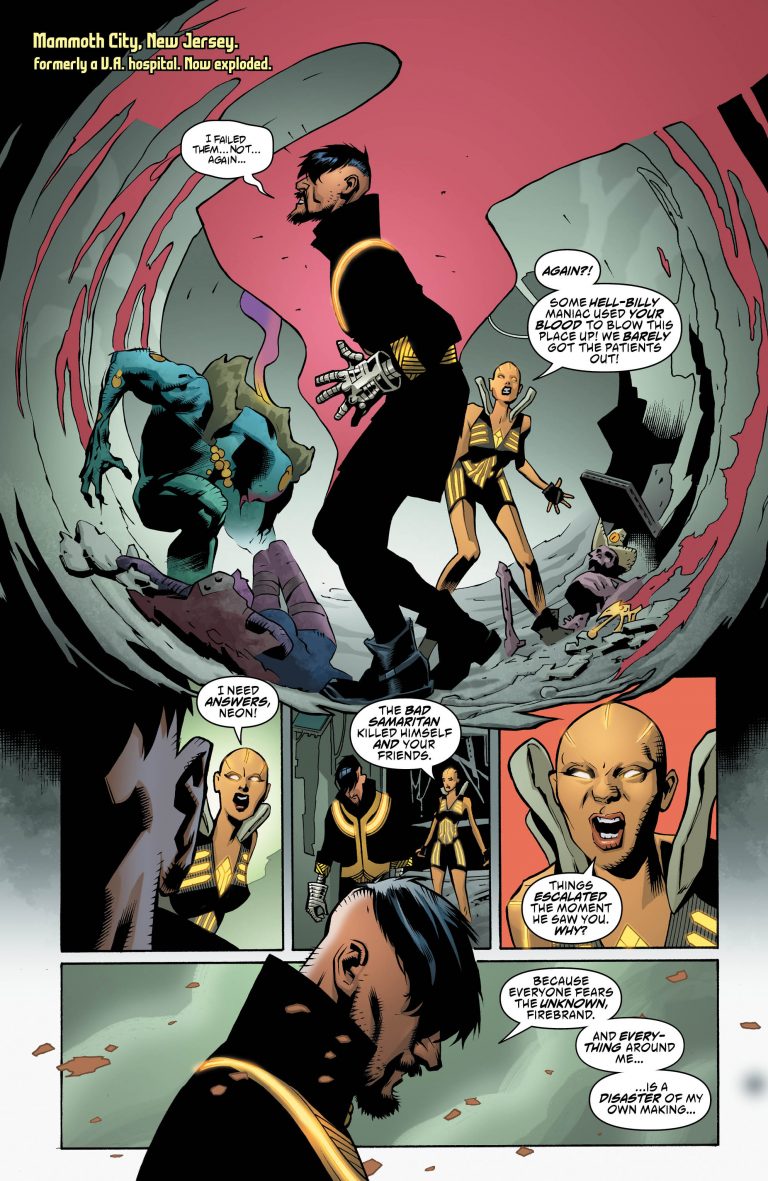 The backstory of Neon the Unknown is perhaps the most promising part of the issue. Whilst his history is dark and full of death, it is slightly confused as to why he ever sunk to that level. Clearly, in the DC world, it is very easy to see dark magic as the next step. Regardless, it has made his current persona a lot clearer, with the focus upon redemption, a trope that is much needed here, contrasting against the conflict engine of Firebrand. The latter that I just mentioned receives very little further explanation here, apart from some internal conflict about controlling her anger. The villains of the piece are completely one dimensional, although at least their motives are simple and not as complex as other tales told.
The villains of the piece are completely one dimensional…
I am failing to grasp onto this new cast of characters, however. Whilst a few location cameos have been useful in establishing that this is indeed the DC Universe, and a Robin robot implies that there are more tie-ins to come, the series is failing as an introduction to the heroes of the future. There needs to be a gradual way to introduce these characters; perhaps that is through a character we already know or through dealing with each person one at a time. The immediacy of the team's death has hindered some useful development, although the addition of this new Challenger of the Unknown may add a few extra layers of depth that the Unexpected needs.
…slightly confused with a lack of real direction and focus…
The Unexpected fails in its attempts to be just that. Instead, it becomes slightly confused with a lack of real direction and focus. There are flashes are promise throughout the issue, but the writers really need to capitalise on these more if the series is to have any longevity.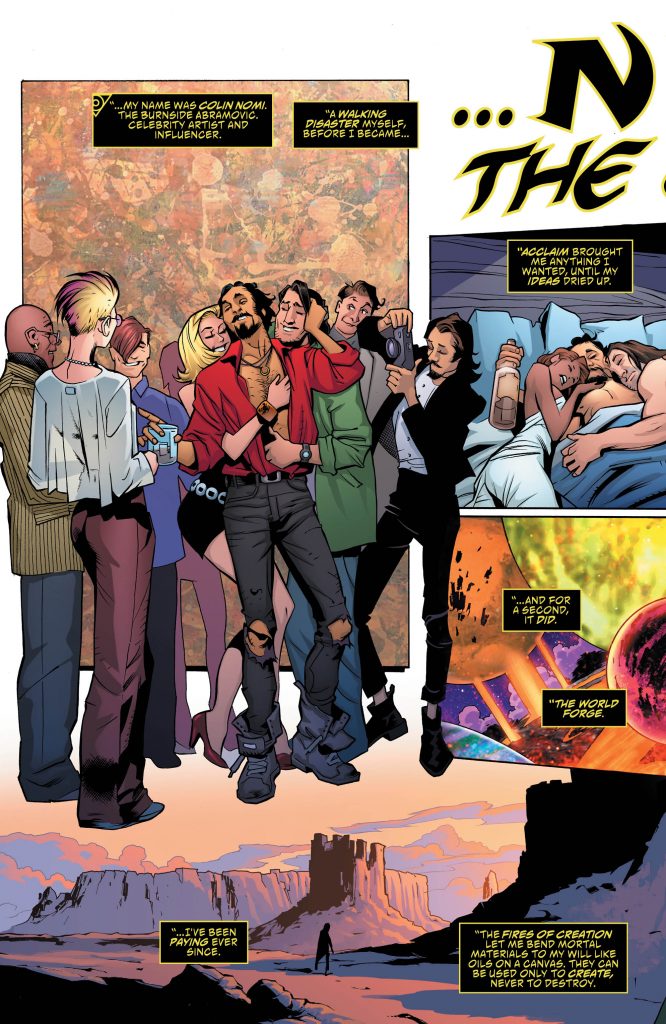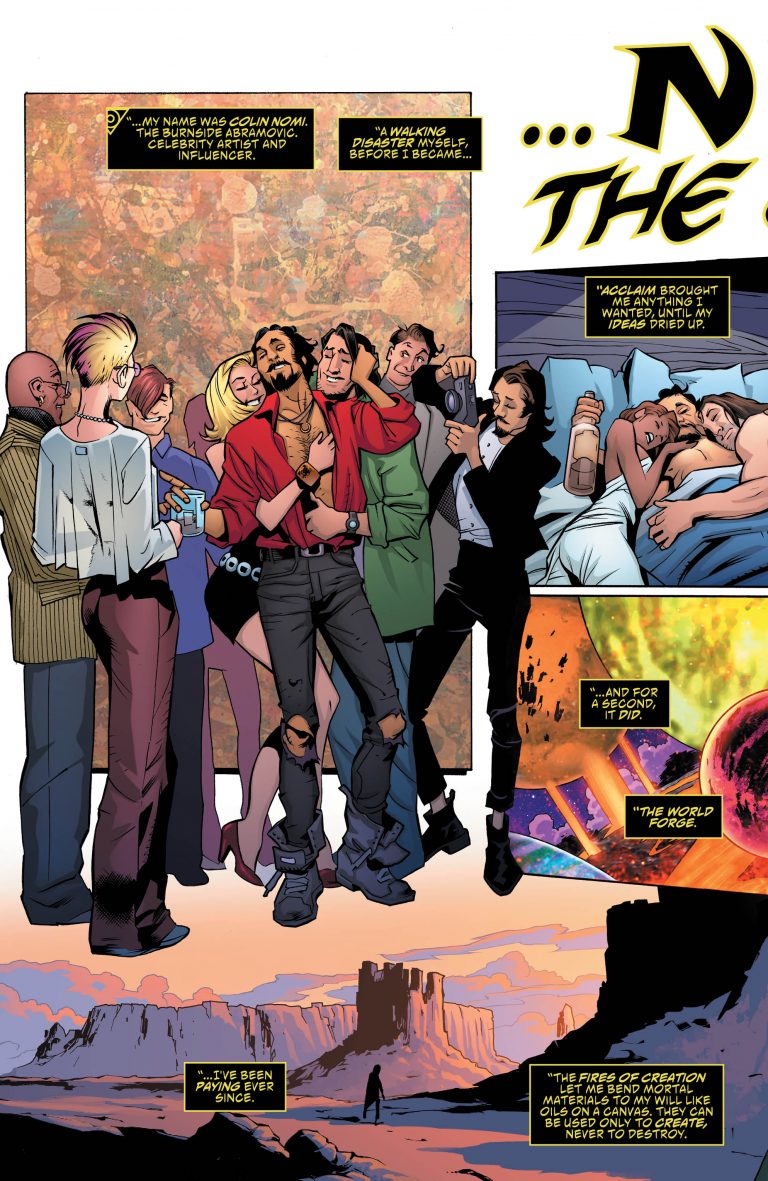 The art is pretty standard comic art, with room to add some more defining characteristics. The design of this new astral plain figure left a lot to be desired, looking like a cross between a ghost and a Star Wars alien.
The Unexpected teams needs to up their game if it is to compete with the other newer titles that DC has launched.