With the number of superhero series on TV, it was remarkable the impact that the first season of The Umbrella Academy had. That being said, it's testament to the show's quality that it was able to stand head and shoulders above its competitors in 2019. Now, Season 2 is back, promising more bonkers adventures than before.
After narrowly avoiding Vanya's 2019 apocalypse, Five pulls a Barry Allen and messes up the timeline again, scattering his siblings across Dallas, Texas, in the 1960s. Some have been stuck in the past for a while and created new lives for themselves, while Five lands in the middle of—you guessed it—another apocalypse. It's up to the fresh-faced assassin to gather his family and find out how to stop doomsday…again.
While on the surface the premise sounds like a repeat of Season 1's approach, The Umbrella Academy Season 2 forgoes intricacy for intimate characterisation. Across 10 episodes, the show peels back the layers of the family, revealing more about Reginald Hargreeves' history and his children. It answers many questions that fans might've been left with in the previous season, while also creating new ones for a probable Season 3.
If you've ever worked on a group project with several people, you'll understand how difficult it is to manage different personalities and get people to pull together in one direction. The Umbrella Academy captures this unique dynamic perfectly, as each character's motivations often contradict the collective's main goal. After all, if it were so simple, there wouldn't be a need for a 10-episode season.
The writers delve into what makes these characters tick. Season 1 introduced them and all their intricacies, but this time, the audience is treated to something deeper and personal. It isn't so much about superpowered beings saving the world, but about a family coming to terms with a harsh father's treatment of them and their respective shame in not supporting one another when they had a chance. It's honest, genuine and relatable as everyone comes to terms with the part they played in causing the apocalypse.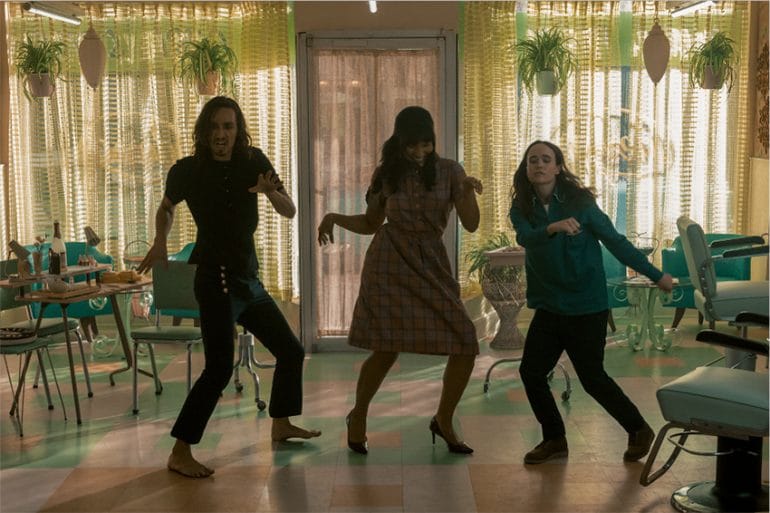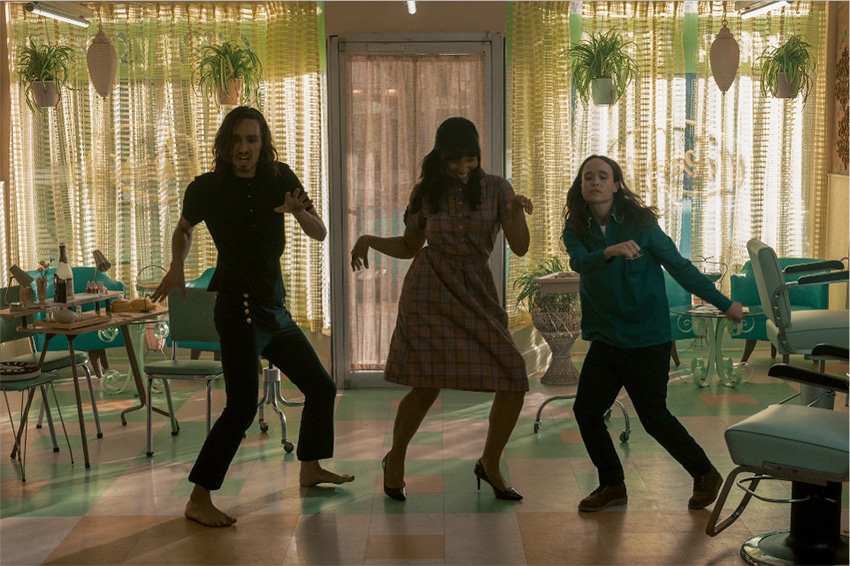 At the same time, in an attempt to find personal redemption, the siblings are presented with the ability to start anew—even if it's in the '60s. Naturally, some embrace this chance more than others, leaving the others in a tough predicament. Do they give up their new lives to go back to their old ones?
But, of course, this is The Umbrella Academy and not This Is Us. That means it isn't always drama all the time, as there's the expected dosage of madcap action, peculiar characters, laugh-out-loud situations, and a soundtrack that slays every other show. Without straying too far into spoiler territory, expect to hear the likes of Kiss, Backstreet Boys and even a Swedish rendition of a popular Adele song in this season.
While the show thrives when it embraces its original and wacky core, its weakest aspect is its application of its biggest plot device: time travel. There are moments when you feel as if you've seen this all before on The Flash. In fact, some of the biggest revelations and moments are carbon copies of what The CW series has been doing for years—right down to the last episode's cliffhanger that probably owes royalties to Flashpoint. If there's a Season 3, you have to wonder if the audience will want something more than time-travel implications.
Overall, Season 2 of The Umbrella Academy is marginally better than the first season. Apart from the sluggish first episode, it doesn't spend too much time on fluff, as it keeps the plot and action moving forward. You'll fall in love with the new characters, you'll cry with the old ones (including some unexpected ones), but most importantly, you'll feel right at home with the Umbrella Academy on your screen again.
The Umbrella Academy Season 2 arrives on Netflix this Friday, 31 July.