Comic Con Africa is just a week away and it's set to be bigger and better than last year. The global pop culture event will take place at the Gallagher Convention Centre from Sep 21st to Sep 24th. More than 60 000 people are expected to be in attendance.
The multi-day event in which fans of geek culture gather to meet creators, experts and each other will feature a wide variety of activities and panels. If this is your first time attending, expect to find everything from the latest movie releases, gaming areas, photo-op and autograph areas, cosplay competitions, meet and greet opportunities and loads of cool stuff to buy.
Along with many talented local artists, Comic Con Africa has some amazing international stars headlining this year's event. The guest list includes William Shatner (Star Trek's Captain James T. Kirk) Anthony Mackie (MCU's Falcon), Isaac Hempstead Wright (Game of Thrones' Bran Stark) Daniel Gillies (The Originals' Elijah Mikaelson) and more.
With so much going on it can easily become a little overwhelming, especially if you're attending for the first time. But we've got you covered. Here are a few tips to help you make it through the long days, long waits, and long lines.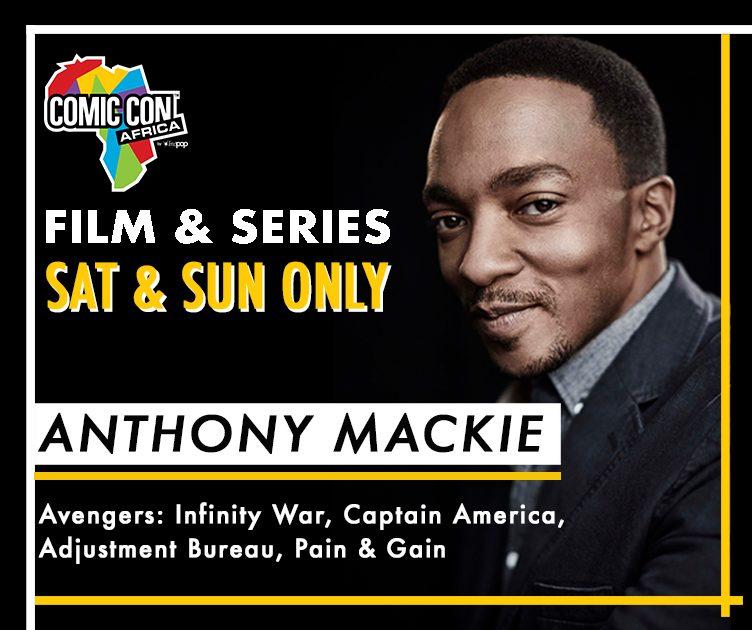 Plan Ahead
There will be a lot of cool things happening at the same time. With that in mind, it's a good idea to take a look at the schedule in advance and prioritize the things you just can't miss. Get familiar with the locations and floor map so you don't have to waste time asking for directions. Also, remember that halls fill up pretty quickly. So try to get in line for panels and screenings at least 15 minutes before the start time.
Prepare To Throw Out The Plan
When attending an event of this magnitude you need to be prepared to hit a few stumbling blocks along the way. Things usually never go according to plan. You will have to wait in very long lines. Time schedules will change. Halls will fill up before you get there. And you will be tired and uncomfortable at some point. Fortunately, you can download the official Comic Con Africa app that will be updated with changes to times and locations as they happen.
Wear Comfortable Shoes
With seven halls and various outdoor areas to explore, you will have to walk – a lot. You probably will get lost at some point too (but hopefully not too lost) which means even more walking. Leave the fancy footwear at home because most boots aren't actually made for walking. Wear the most comfortable, broken-in sneakers that you own. Your feet will be grateful.
Be A Savvy Packer
Because you're going to be there all day the contents of your bag is super important. Here are some of the essentials everyone should have…
Sunscreen (obviously)
Sunglasses (also obviously)
Tissues (duh)
Wet wipes / Hand sanitizer (because everyone is touching everything and germs are gross)
Band aides (for any unexpected cuts and scrapes)
Hair ties (anyone with long hair will understand)
Headache tablets (these will save you after a long day in the hot sun)
Energy bars (you will get hungry and the food on sale isn't always that great)
Bottled water
Rain poncho (because what if it rains)
Poster tube (this will keep any posters you buy in good condition)
A light jacket
Portable charger
Follow The Rules
This may seem obvious but since there are always some rebels among us it's worth a mention. Rules are there to keep everyone safe and happy. So follow them at all times.
Don't cut in line. It's just rude and disrespectful. Also, everyone will be silently wishing that Thanos would appear and snap you out of existence.
Cosplay is not consent. If you want a picture with or of a cosplayer, ask them first. Just because a person is in costume doesn't mean you can take their photo without permission. That's just creepy.
Meet and greet opportunities are awesome and sometimes a little nerve-wrecking. Luckily there will be CCA staff at the designated areas to guide you through all the do's and don'ts. Listen to them. Just because you paid for a photo or autograph doesn't mean you can break the rules. If you do, you will get removed and your money will be wasted.
Cue the music!!!!! https://t.co/uCr31jqTF7

— Comic Con Africa (@ComicConAfrica) September 10, 2019
Have The Best Time
The most important thing to do at Comic Con Africa is have fun. Take breaks, talk to people and just soak up the atmosphere. It really is a fun place to be. And you're guaranteed to make memories you will cherish forever.