FromSoftware has made its fortunes off of creating, firstly, Dark Souls and then, subsequently, what has become known as Souls-esque type games. With the final instalment already over 3 years old, we needed a successor, even if it was just a spiritual one. That's where The Surge series fits in.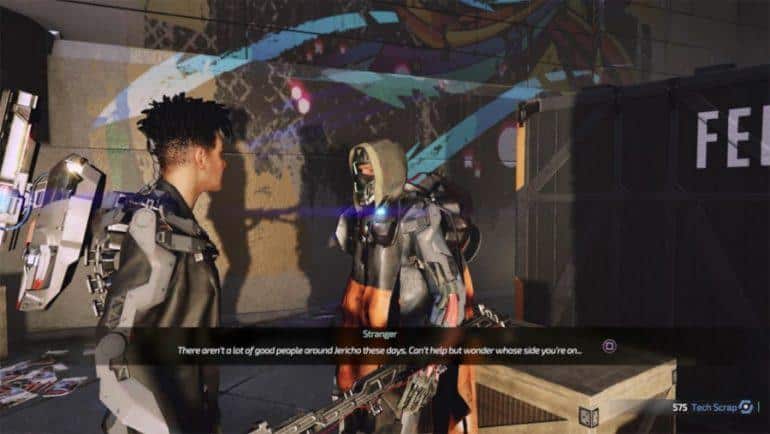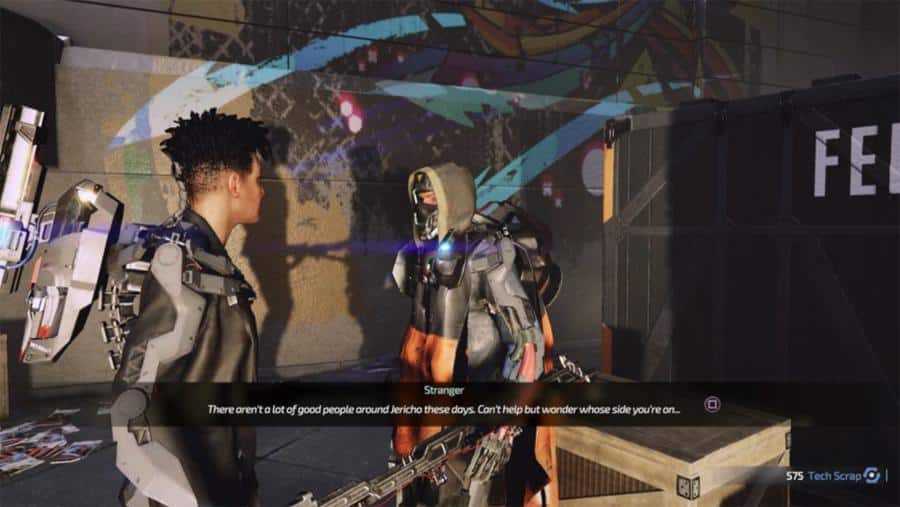 The first entry of the game wasn't perfect at all. However, the game mechanics were wonderfully visceral and delightfully violent, and the boss battles were incredibly challenging. Although The Surge was a bit linear for an RPG, and restarting a level was a real pain in the ass, it was a very satisfying game.
So does the new entry maximise this baseline? The obvious place to start is by looking at what's new and different in The Surge 2.
First off, your prescribed character from the original has been ditched in favour of a Character Creator process at the beginning of the game. This is pretty cool in my opinion and is clearly a way of expanding the appeal to a wider audience.
The Surge 2 is also much closer to Dark Souls than its predecessor in that it is far more open world and far larger. It does this while maintaining the established RPG elements of challenging boss battles, levelling up your character and upgrading your equipment.
Once you have completed your character creation, you are dropped straight into it the new world. You play the sole survivor of a plane crash that occurs when the nanite menace from the first game escapes the CREO facility. So, technically, Surge 1 and Surge 2 happen almost at the same time, chronologically speaking. However, it's a more interesting storyline than the original, in my opinion.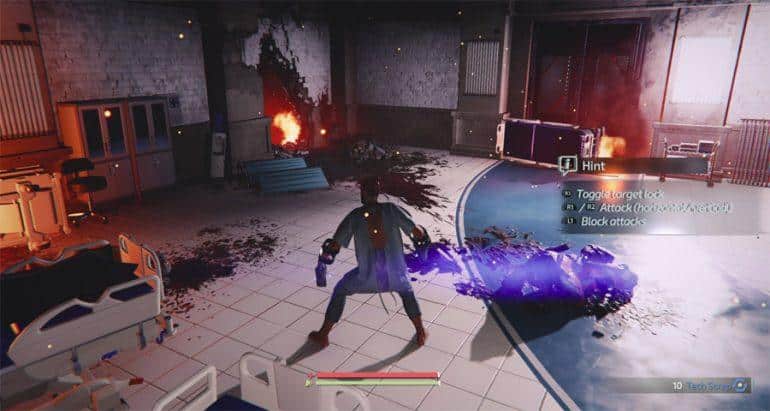 I have always felt that The Surge more than made up for any game mechanics weaknesses by having a great combat system> With the sequel, they have kept all the good stuff and added more.
The combat system is still great. The rig-system is still front and centre of your combat ability. And, of course, the combat style choice is still there.
Are you a Ninja or a Tank? Maybe you want to be a bit of both? The Surge 2 has got you covered. The light Operator armour is there, as well the heavy Goliath class upgrade path and, my personal favourite, the Sentinel armour.
The weapons are all pretty much the same but the inventory menu has been refined and is far easier to use. Another nice addition is the Injectables, which I guess are the equivalent to potions in a fantasy RPG.
The weapon specialisation feature of the first game is gone and, at first, I thought this was a bad thing. I liked the way it allowed you to develop an affinity for a certain weapon type based on how often you used it and allowed you to become a total bad-ass with it. Now that it's gone, I've realized it actually restricted experimentation. The Surge 2 wants you to try everything and get good at everything. In fact, they are so keen to see you mix up your combat style that they have introduced a Quick Swap system that allows you to use the right weapon and armour against the right enemy in the middle of a mixed foe combat scenario. It's very effective.
A seemingly small change to the combat system is the block function, not unlike what we get in For Honour. If you correctly guess the direction of an enemies attack, you can block it. I haven't really used it much as I play the Sentinel Armour class and haven't really needed it as I can move pretty quickly. However, for Goliath class characters, I think it could give you the opening you need in a heavy battle situation.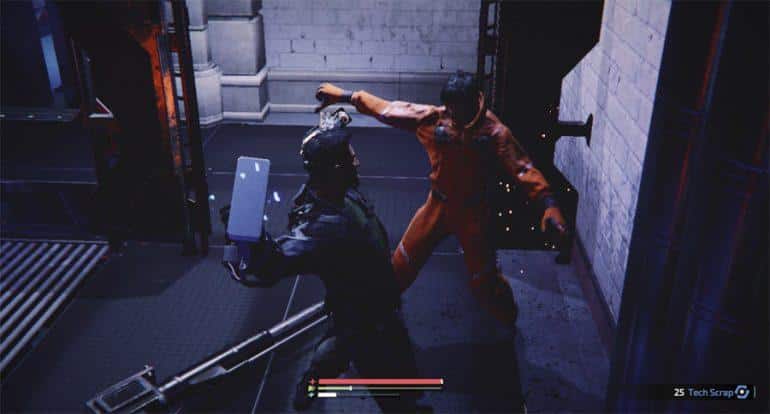 The looting system has also gotten a similar amount of finesse. In the past, what you retrieved from a downed enemy was pretty random but if you want something specific in The Surge 2, you need to hunt down an opponent and take it from him. This forces you to explore the massive world it is set in and adds a great layer of purpose to the game.
So what is wrong with it?
Well, something I would have loved (actually, it's something I really need) is a map system. It is very easy to get lost as the city is sprawling and you go off on a side mission. It can get very frustrating trying to find your way back.
Then there are technical problems. The game crashed on me once, but that's once too often. And then something weird was happening with the graphics quality. Playing on my Xbox One X, I was expecting 60fps, full graphics, and dripping detail, but it seemed like it would randomly drop textures and I would have long stretches where the picture looked like YouTube when it drops the quality of a video for bandwidth reasons.
My only conclusion is that quality control was sacrificed a little to meet a delivery date. I am not too worried though as I have read this has been happening to other players across platforms. My guess is there will be a pretty sizable patch coming soon.
I don't want to end the review on a negative because this game is really very good, even at only 85% complete (my figure, not any official statements from the developer). So, the last thing I want to mention is the Graffiti tagging system, which allows you to leave clues and tags for other players when playing online. You won't actually meet any other players online, but you can leave clues to loot and tactics this way. I think that's pretty cool and it has plenty of scope to grow.
In summary, The Surge 2 is not so much a story-driven RPG as it is a boss battle leveller. If you want a story-driven RPG, I would suggest something like the Fallout franchise or even The Witcher III. But if you want a really satisfying battle experience where you are in control of creating the most powerful character you can, The Surge 2 is the game for you. Once the patches start coming to fix the obvious technical issues, this is going to be one of my favourite games of 2019.