Phones, in general, have evolved tremendously since their invention decades ago. Even if the purpose of the initial telephones and the early bulky mobile phones was only to call people, cell phones nowadays have hundreds of more functionalities.
We've come a long way from Steve's initial smartphone idea, phones nowadays representing more than even Jobs might have dreamed. A place for communication, gaming, entertainment, work, and many more things, packed into a small pocket computer.
However, even if phones evolved exponentially in the last decade, improvements are starting to become less significant lately. In this article, we'll break down the state of smartphones in 2019, and take a look at the things phone manufacturers are attempting to innovate.
Larger Screens
Phone manufacturers have focused a lot of their attention lately on making a breakthrough in the screen-to-body ratio matter present in phones. People don't just want larger phones but, they also want more of the screen to be display alone with no other distractions.
In this attempt of having a better screen-to-body ratio present in a phone, manufacturers came up with the popular notch, in-screen fingerprints, and sensors. All of these allow for the creation of phones with thinner bezels.
The last issue that phone manufacturers have to figure out in order to achieve a full display is the reorientation of the facing camera. This camera has an important role since it gives people the possibility of taking selfies but it is also a barrier when it comes to accomplishing a full display.
To put things into perspective, a larger and clearer display can allow people to have a better user experience, replicating more vividly the large displays present in computers and laptops. A phone with a full display can allow for an overall better video and gaming experience.
When it comes to gaming, a phone with a larger screen would be ideal. In mobile gaming, the small screens always represented a discomfort since they are affecting the overall gaming experience.
Gambling would also greatly benefit greatly from phones with larger screens, giving the people the opportunity to have an authentic gambling experience on the go. Casinos like Gametwist that are allowing people to gamble online would have the opportunity to find a new user base in the mobile gaming sector.
Better Cameras
In parallel with the constant improvement of phone screens, cameras are also getting better and better. Current phones, even the flagships, have high-quality cameras incorporated in them, cameras that can often even compete with professional digital cameras.
These phone cameras improved so much that the regular user can utilize phones solely without having to own a digital camera anymore. Considering how quickly this technology is evolving, it's just a matter of time until people will find a way of incorporating better sensors in phones. This way, the overall photo, and video quality will rise, transforming phones into professional digital cameras.
Besides the usual and obvious utility of a camera, phones will now be able to gain new functionality. If Virtual Reality uses your phone's display to take you into a virtual world, Augmented Reality uses your camera to accomplish a similar effect.
Thanks to these great cameras, people are now able to enjoy a different kind of gaming through Augmented Reality. Imagine being able to combine your world, with a fictional one as part of a game, that's what AR does.
Because of that, people already have the opportunity of gambling, for example, on their kitchen table, with their friends, through their phones' camera alone. And, the better the cameras are, the better the games will be.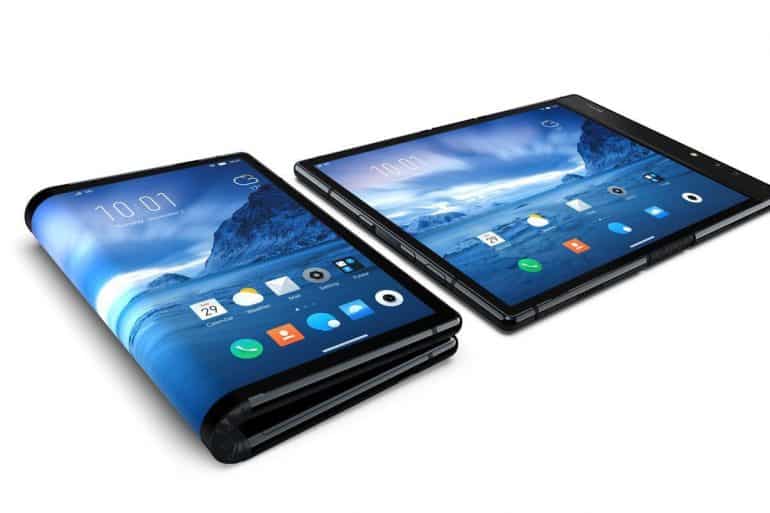 Conclusion
At the current moment, all phone manufacturers are battling with each other trying to discover a breakthrough. Regardless of who's going to achieve a full display without functionality loss, or a digital camera in a phone, we are all going to be benefiting greatly from it.
Better displays and better phone cameras will allow for the creation of better VR and AR systems, allowing for a greater gaming experience. Being able to gamble in a fictional realm, without getting out of your house will soon be possible thanks to mobile phones and their accessories.
Regardless of what piece of tech is going to revolutionize the mobile phone industry, whenever it will happen new opportunities will be possible, changing for the better the way people live and interact with each other.