Talk To Me is a horror movie initially slated for release on the 30th of October, 2022, but was unfortunately delayed. As of yesterday, A24 released a trailer for the film, slated for release on the 28th of July. From the trailer, this could be the scariest horror movie of 2023, as it deals with death, the supernatural, and the arguably foolish inquisitive nature of teens who meddle with things that they probably shouldn't.
RELATED: The 25 Best Jump Scare Horror Movies Of All Time
Talk To Me
This horror movie follows a young woman, Mia, who has lost her mother and is looking for a way to contact her beyond death. Unfortunately, this leads her to participate in a ritual that some of her friends have become hooked on, a type of séance involving an embalmed hand covered in ritualistic markings. But, as usual, once a person opens the door for the dead, it is not always easy to close it, and supernatural occurrences happen even after the ritual. So did Mia and her friends start something they don't know how to stop?
The trailer for Talk To Me was uploaded to YouTube by A24. It features many actors that we will see in the movie, such as Sophie Wilde, who plays the main character Mia, and her friends. The cast includes Alexandra Jensen, Alexandria Steffensen, Ari McCarthy, Cass Cumerford, Chris Alosio, James Oliver, Jett Gazley, Joe Bird, Marcus Johnson, Mirando Otto, Otis Dhanji, Sunny Johnson, and Zoe Terakes.
RELATED: The Top 15 Best Horror Anime & Movies for Rainy Days
Brilliant Minds Behind Talk To Me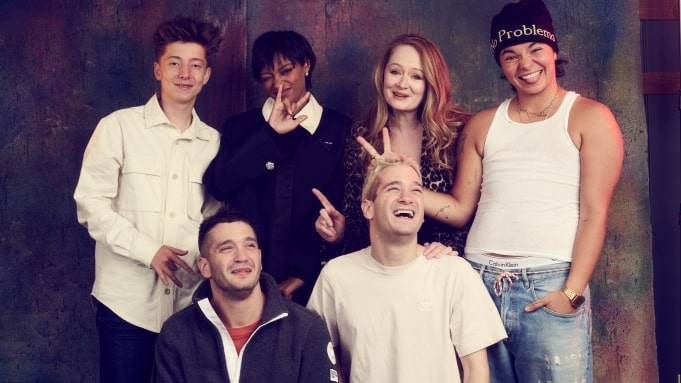 Although this horror movie is coming out of A24, a reputable studio that is very well known for its horror contribution to the cinema world, it is also the directorial debut of Danny Philippou and Michael Philippou, based on a concept that was created by Danny alongside Bill Hinzman and Daley Pearson. They made a lot of controversial decisions that many production studios didn't agree with, like filming the movie on their home turf of Australia, keeping many of the actors' and actresses' natural Australian accents, and having a slow-burning tension instead of obeying the typical horror movie tropes that we see in movies these days.
Danny and Michael Philippou have dreamed of making a movie since childhood. They have produced many fun concepts on their YouTube channel. The Australian directors originally debuted the idea at Sundance, one of the biggest film festivals in America, which was a monumental feat for them. After the premiere, the movie had a bidding war, mainly between Universal and A24. Horror movie legends that they are, A24 won the bidding war and decided to distribute the film.
One of the best compliments that the Philippou brothers received is that anyone watching the movie wouldn't imagine that it was the first film they had ever made, and A24 took the film and elevated it to what we will be seeing on the 28th of July. It shows that if you are a creator with a big dream, your work will speak for itself and that you can make a tremendous impact while staying true to your ideals and what you believe in.
I don't know about you, but I will watch this horror movie as soon as it drops in cinemas on the 28th of July.
RELATED: A Teletubbies Horror Movie Is Coming?
TL;DR
Australian filmmakers just dropped the trailer for Talk To Me — which could be the scariest horror movie of 2023.
The film is produced by A24 and is the Philippou brothers' directorial debut.
The film looks impressive, considering it is their first-ever film, and I can't wait to see it.
Will you be watching the scariest horror movie of 2023 when it debuts in the cinema?