Anime fans aren't unfamiliar with the horror genre at all, especially since every other show or movie features a scary character or villain ready to haunt our dreams. But even looking back at the plethora of titles we've gotten the scares from over the years, there are quite a few that stand out. Of course when it comes to naming the scariest horror anime of all time, it might be incredibly difficult to choose just one.
Whether it was the dark, spooky and twisted atmosphere of Shiki that made sure you finally say goodbye to the countryside or those Corpse Party scissors that made night school seem like a nightmare, anime and horror seem to go hand-in-hand. I mean, you only need to look at the Tokyo Ghoul series to see really great horror moments and how effectively the genre works in the medium.
That said, we all can agree that there's still one terrifying title that made that feeling of fear – that deep, raw and real emotion of being afraid – come alive. From the very opening moments, you could tell that this isn't a title that's playing around and that you were in for something truly special and creepy.
Even amongst the other work of filmmaker Satoshi Kon (which includes Paprika ), no other title captures that terror and fear as perfectly as Perfect Blue – a landmark of both animation and horror.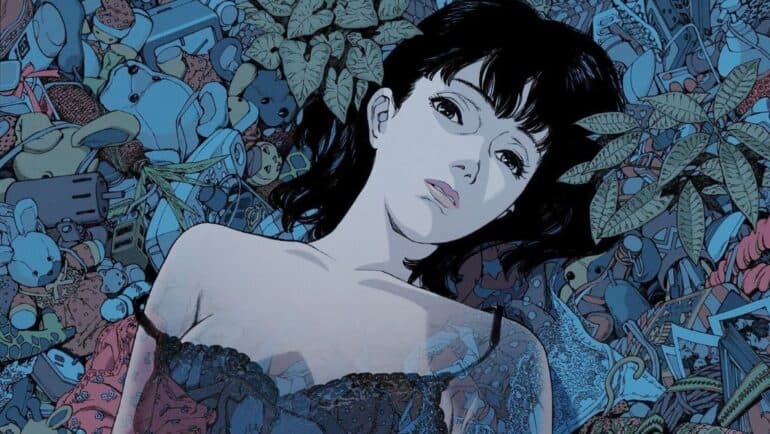 That's right, we are naming the 1997 psychological thriller film the scariest horror anime of all time.
Sure, you might argue that it's more a suspense anime, but if Hollywood can name Black Swan a horror, surely Perfect Blue, from which it was inspired, deserves to be labelled the same?
The plot-twisting chiller, which has quite a bit of violence and death, including recurring images of stabbing victims with their eyes gouged out, follows the story of a young singer named Mima Kirigoe who decides to try her hand at becoming an actress. But not everyone is happy with her decision. As she adapts to her new career, Mina receives death threats and begins a slow downhill descent into a world where reality and delusion fuse.
Perfect Blue, which often gets linked to Alfred Hitchcock's Vertigo and Psycho, gets our vote for the scariest horror anime of all time because of how it manages to capture anxiety so well. Even twenty years after its release, it remains genuinely creepy. From the stalkers to exposing the dangers of the internet and celebrity, it does really well to remain topical – even today.
From the beginning to the end, this anime keeps you on your toes as you never know when to expect those surprising jumpscares.
While most anime horror films have become incredibly mainstream, Perfect Blue remains a standout feature. It not only revolutionises anime and horror, but it does a great job of capturing mental illness during a time when the topic wasn't that talked about.
Thank you, Satoshi Kon!
Tell us, what do you think is the scariest horror anime of all time?