The official trailer for Audible and DC's audiobook adaptation of Neil Gaiman's popular graphic novel series, The Sandman, has been released.
The trailer gives fans tiny a snippet of James McAvoy lending his voice to the immortal king of dreams, Lord Morpheus.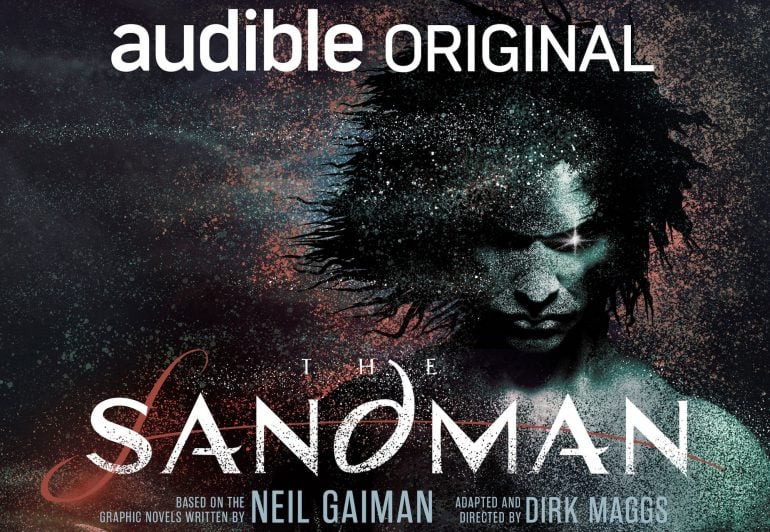 Dubbed as "the greatest epic in the history of comic books" by the Los Angeles Times Magazine, The Sandman has changed the game with its dark, literary world of fantasy and horror – creating a global, cultural phenomenon in the process.
While the trailer doesn't give away too much, it still manages to set an epic tone for the series.
"I am a passenger," McAvoy intones ominously. "I am moving through your dreams, all your dreams. And you never knew."
The Sandman Audible series will be narrated by Neil Gaiman, and also stars Riz Ahmed, Kat Dennings, Taron Egerton, Samantha Morton, Bebe Neuwirth, Andy Serkis, and others.
The story follows The Sandman/Lord Morpheus – the immortal king of dreams, stories and the imagination – who is pulled from his realm and imprisoned on Earth by a nefarious cult. He languishes there for decades before finally escaping. Once free, he must retrieve the three "tools" that will restore his power and help him to rebuild his dominion, which has deteriorated in his absence.
As the multi-threaded story unfolds, The Sandman descends into Hell to confront Lucifer (Michael Sheen), chases rogue nightmares who have escaped his realm, and crosses paths with an array of characters from DC comic books, ancient myths, and real-world history. This includes the inmates of Gotham City's Arkham Asylum, Doctor Destiny, the muse Calliope, the three Fates, William Shakespeare (Arthur Darvill), and many more.
The Sandman will be available to Audible subscribers on July 15, 2020.