Sylvester Stallone is getting ready to release a director's cut of Rocky IV ahead of the film's 35th anniversary.
Stallone, who starred in, wrote and directed the film, took to Instagram to share the news with his fans…
"For the 35th anniversary, Rocky IV is getting a new director's cut by me. So far it looks great. Soulful. Thank you MGM For this opportunity to entertain."
Following the announcement, it didn't take fans long to fill the comments section with questions about the new version of the movie.
But it was Stallone's response to one question in particular that had fans buzzing…
When asked whether Sico (the mechanical maid owned by Rocky's brother-in-law, Paulie, in Rocky IV) would have a bigger role in the new cut of the iconic film, Stallone candidly responded with…
"The robot is going to the junkyard forever. No more robot."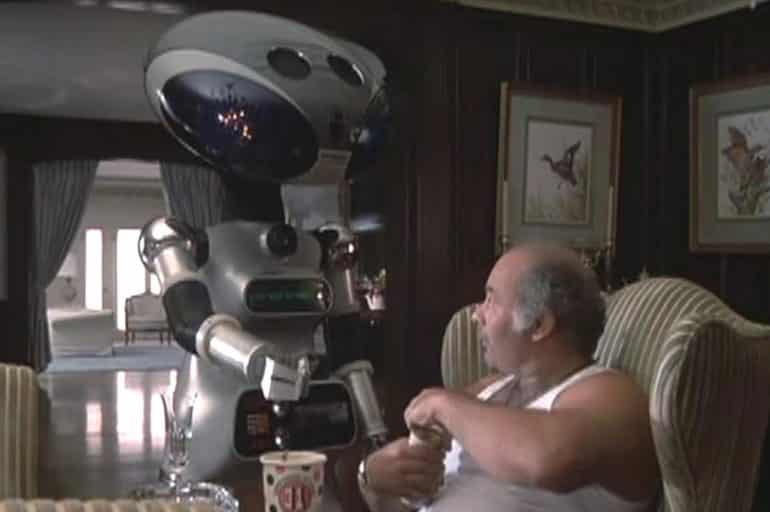 As expected, a zillion follow-up questions as to the reasons behind the decision were asked. But the action star simply said…
"I don't like the robot anymore."
Disappointment aside, that really is a fair enough reason. After all, Stallone did create and star in the entire franchise.
Ever since Rocky IV's release, fans have found the odd-couple relationship between Paulie and his robot endearing. Sico was always complaining about Paulie sleeping in the same t-shirt. The robot also found the excessive cigar smoke to be offensive to its sensors.
In reality, Sico was created by engineer Robert Doornick with the aim of helping autistic children. Stallone initially adopted the A.I android to help his son. But after it became a huge hit with his family, the star decided to incorporate the robot into the film.
The poplar robot went on to have a number of successes following the movie. It guest-starred on Days of Our Lives, toured with James Brown, and even starred in Carly Simon's music video for My New Boyfriend.
Stallone's director's cut doesn't have an official release date yet, but it is likely to coincide with the 35th anniversary of Rocky IV on November 27th.