Created by Stan Lee and Jack Kirby, Hercules has been a popular character in Marvel comics since making his debut in 1964's Avengers #10. Through the decades he's made regular appearances in Thor and Avengers comics. Hercules has also had a few encounters with the Hulk, even playing a role in the World War Hulk storyline.
Much like Thor, Hercules is also a god – but he hails from Olympus. He has a recurring rivalry with Ares, his half-brother, who appears as an enemy in the comics. In 2008, Hercules debuted in his own comic book series titled, The Incredible Hercules.
And now it looks like Hercules could be making his MCU debut in the near future.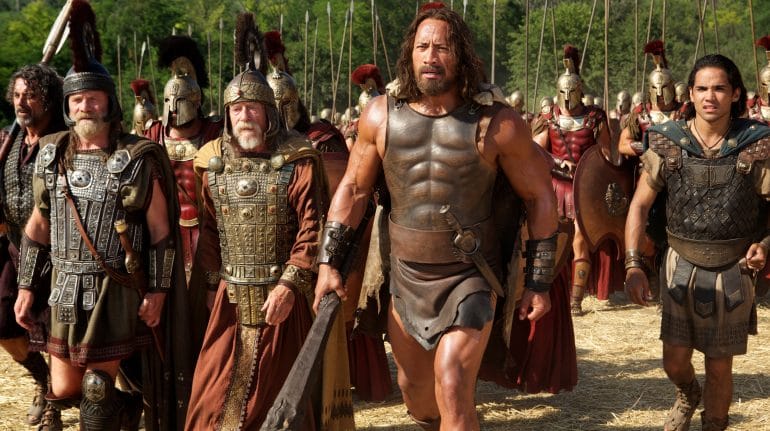 While it's unclear if Hercules will star in a solo project or appear as a supporting character, there are a number of places in Marvel's fifth phase for him to make his presence felt. Rumours suggest that The Prince of Power could make his MCU debut in The Eternals, slated for release in 2021.
Marvel is yet to decide which actor will bring the Olympian god to life. But a fan favourite for the part is Dwayne "The Rock" Johnson. And as luck would have it, he has the experience to pull it off! The actor starred in Brett Ratner's action-adventure version of Hercules in 2014.
The Rock is also no stranger to Marvel's movies bosses.
At 2019's MTV Movie & TV Awards, Avengers: Endgame co-director, Anthony Russo, was asked who The Rock should play in the MCU. The director responded in the best way ever, saying that the iconic actor should play himself.
"The superhero that I would most like The Rock to play is The Rock. He is the best version of him," Russo explained.
Dwayne Johnson, who won the Generation Icon Award at the event, later responded to Russo with this tweet…
If Johnson does land the role, he could continue his long-standing rivalry with the God of Thunder in Thor: Love and Thunder and Guardians of the Galaxy Vol. 3. He could also do battle with the Master of the Mystic Arts in Doctor Strange in the Multiverse of Madness.
Would you like to see The Rock as Hercules again? Does he deserve a place in the MCU?