Daredevil (and his friends) are coming to Disney+. It was bound to happen sooner or later. The fact that Netflix managed to produce not one or two Marvel shows, but six entirely unique series in the span of four years is nothing short of admirable, especially with Disney's iron grip on the Marvel trademark looming over them during that era.
Still, the Netflix Marvel shows are widely renowned as a breath of fresh air from the cookie-cutter approach to Marvel seen in the Marvel Cinematic Universe. While most movies in the MCU had to comply with Disney's strict content guidelines, shows like The Punisher and Daredevil proved to fans that there was still a place to watch Marvel series being as gritty and violent as they needed to be. Just imagine how tame an MCU version of the Punisher would have to be.
Netflix's shows were much more violent than what we were used to seeing in the MCU. Blood, gore, and even more mature themes weren't all that uncommon in Netflix's Daredevil, and that might be the reason why some fans are already voicing their concerns about the show joining Disney's streaming platform.
Back in December, the appearance of Vincent D'Onofrio's Kingpin in Hawkeye signalled to Marvel fans that, yes, the Netflix shows were part of the MCU. Further confirmation arrived in Spider-Man: No Way Home when we got a small but very significant cameo by Matt Murdock. Not only did we see him working as an attorney, but we also got proof that he has his superhuman instincts in the MCU as well.
That said, even though the characters have been confirmed as part of the MCU, that doesn't mean that a revival of the original Netflix Daredevil show might go just as fans expect. Following Disney's tendency to "sanitize" their shows until they're almost unrecognizable from their source material. Just recently, we saw what would happen if Disney ever got to produce a new season of Daredevil with Moon Knight: a show that began with a lot of promise but somehow failed to keep the mystique of the comic book character intact.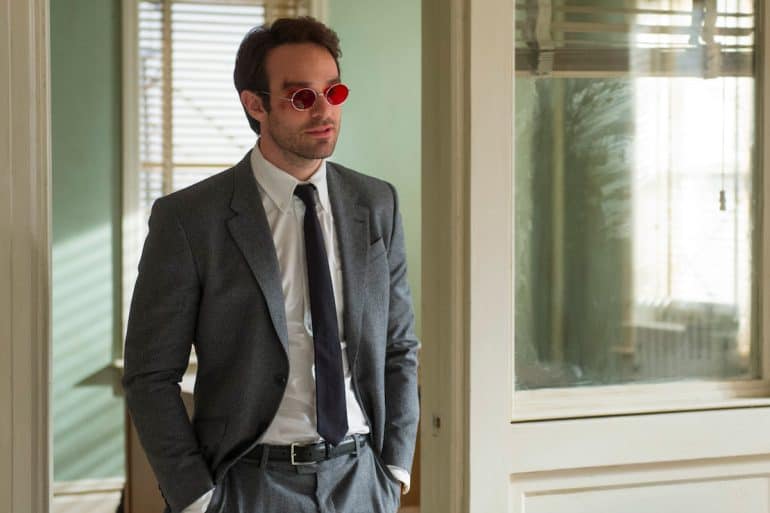 In the comics, Moon Knight is an ultra-violent mercenary with a shady past that kills without remorse. To add to the mystery surrounding him, no one is really sure if Khonshu is real or not, which could mean that the Egyptian mercenary could just be a deranged assassin.
The Disney+ show gave us a version of the character that's more in line with what we're all too used to seeing in the MCU: a likeable, witty character that's socially inept at times and can't spend more than five minutes without cracking a joke or two. Even Doctor Strange in the Multiverse of Madness, a movie that was advertised as being one of the darkest in the entire history of the MCU was relatively tame when it comes to actual violence – especially by Sam Raimi's standards.
Daredevil might be joining the ever-expanding catalogue of Marvel shows available on Disney+, but the studio's complicated history with violence and mature content doesn't spell great news for long-time fans of the action-heavy violence of the Netflix show.
So far, Disney+'s Marvel shows have been a bit of a mixed bag. While some of them have shown some pretty interesting ideas, there's no denying that they're still not quite there in terms of overall plot quality or character development. Since we still don't have confirmation on whether we'd get a new season of Daredevil on Disney+, we hope that, at the very least, Disney decides to keep the violence intact, adhering to the original series' amazing tone.
Tell us, are you excited for Daredevil to continue on Disney+?