Suppose you want to get involved in the beautiful art of Dungeons & Dragons and adventure but need help knowing where to start. In that case, the official D&D Essentials Kit from DnD Beyond is the perfect place to start. With everything from a set of dice, an essential rule book, an adventure to get you started, maps so you know where you are going, and even item cards, the Essentials Kit has everything you need to start your first adventure, either as a Dungeon Master or as one of up to six players.
RELATED: Geekware: Your One-Stop Shop For All Things Dungeons and Dragons (D&D)
What's in the box?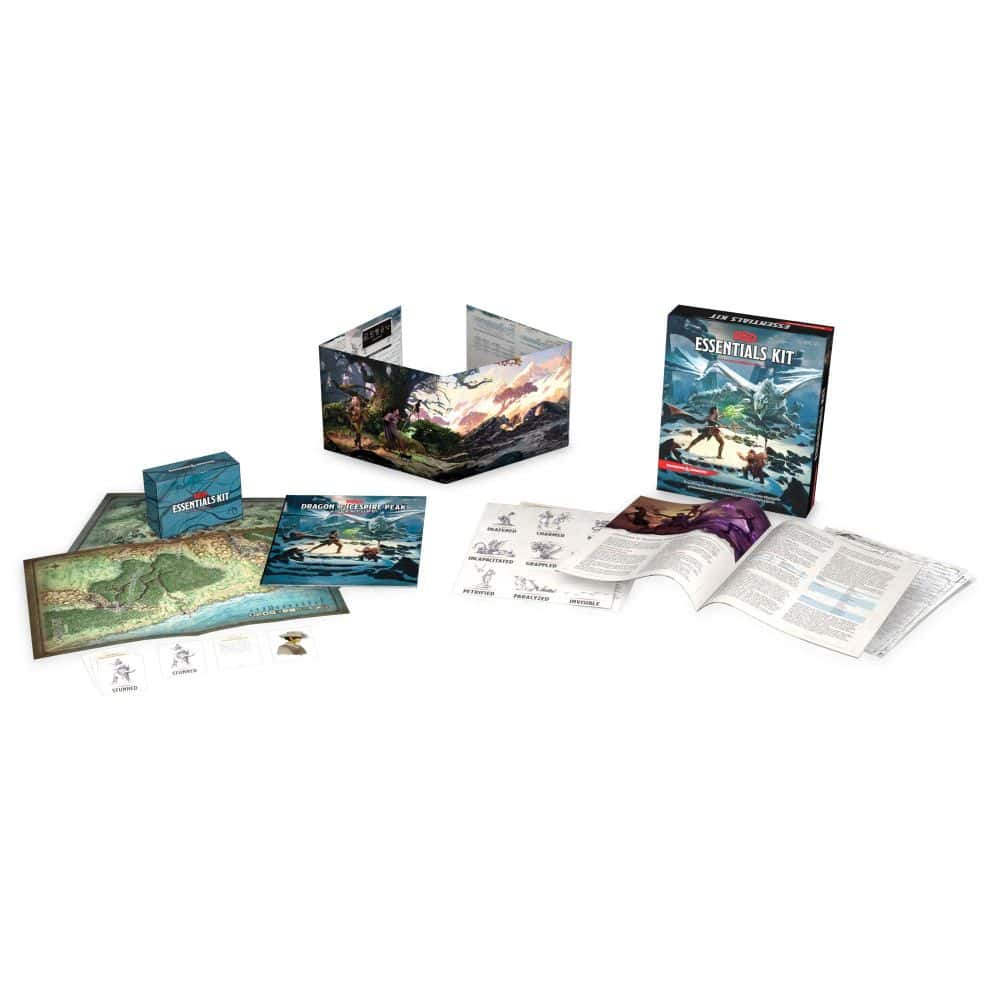 Dungeons & Dragons is notoriously a little intimidating game, especially for someone who has never played the game before. There are excellent resources on the internet, like the DnD Beyond website and countless YouTube videos that are eager to help you start your adventure. However, it's still one of those things that you might need to dive straight into to get you going.
The D&D Essentials Kit is perfect for this. It comes with a slimmed-down 64-page rule book containing all the essentials you will need to create characters for your adventure. That way, you have all the basics you need if you are still deciding you want to buy the player's handbook.
Next up, it would only be an adventure with a campaign guide, and this one is Dragon of Icespire Peak. To quote the book, "This book is written for the Dungeon Master. It contains a complete Dungeons & Dragons adventure and descriptions for every creature that appears in the adventure. It also teaches you how to run a D&D game." Thanks, D&D, I couldn't have said it better myself.
We have some of the essentials you need to play the game from here. The first is a set of dice. Most dice sets only have seven dice, one of each shape, all of which you roll for different occasions that the game might throw at you. To make your life that much easier, the D&D Essentials Kit has given you 11, including one of each dice you would typically have, but also adding an additional D20 and three additional D6s. It's always nice to have extra D6s, perfect for stat rolling when creating your character, and if you are anything like me, a dice goblin, the more dice, the merrier.
The box also includes 6 character sheets, a Dungeon Master's screen to hide your rolls and keep the adventure a surprise for your players, a double-sided poster map so that players can feel immersed in the adventure, and 81 cards. The cards come as perforated sheets so that you can separate each card, and they also come with a card box to keep them safe.
Last but certainly not least, the box comes with access codes that allow you to access the content online through the DnD Beyond website and a discount code for a whopping 50% off if you decide you want to continue playing and get the player's handbook.
RELATED: Joe Manganiello Believes One Franchise Changed Pop Culture Forever
How do you use the D&D Essentials Kit?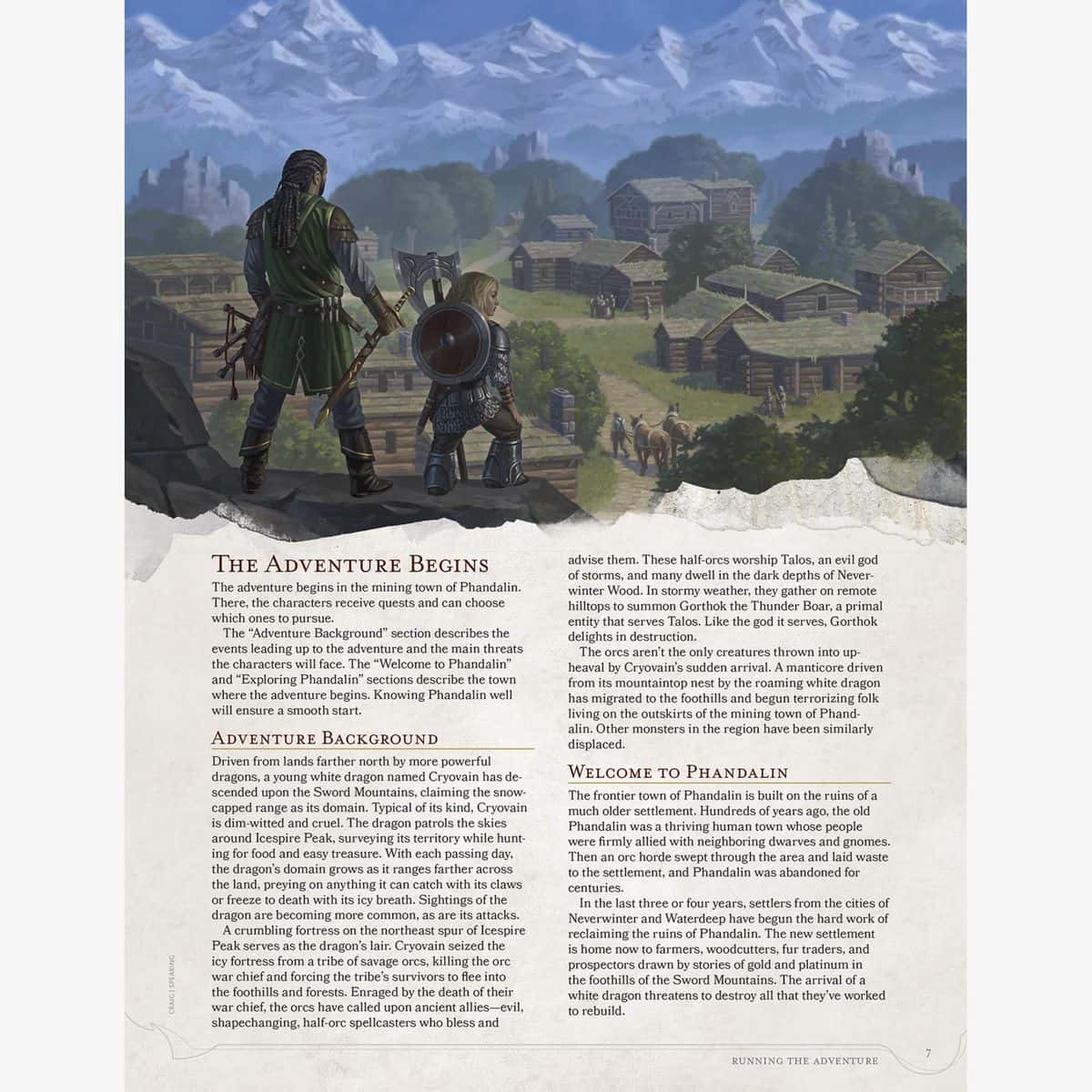 The rule book is a guide for both the Dungeon Master and players to create and understand the characters that they are introducing to this fantastic new adventure. It contains all the information you will need about your characters' abilities, spells and more.
The adventure book, or the campaign guide, is relatively simple to implement; all you must do is read it! The adventure book contains advice for the Dungeon Master. It describes the adventure you are about to take your players on, with sections of context, lore, backstory, and sections meant to be read aloud for your players. As players explore the fictional world, it is the DM's job to describe the world around them but don't be intimidated. The book has every description, enemy, and encounter for you.
With the D&D Essentials Kit, the only thing you will need to bring to the table is a pencil and eraser, your imagination, and a bit of patience as you dive into one of the best tabletop playing games that has ever been made.
RELATED: The Return of Arby's Legendary Dungeons and Dragons Dice Set
What did we think of the D&D Essentials Kit?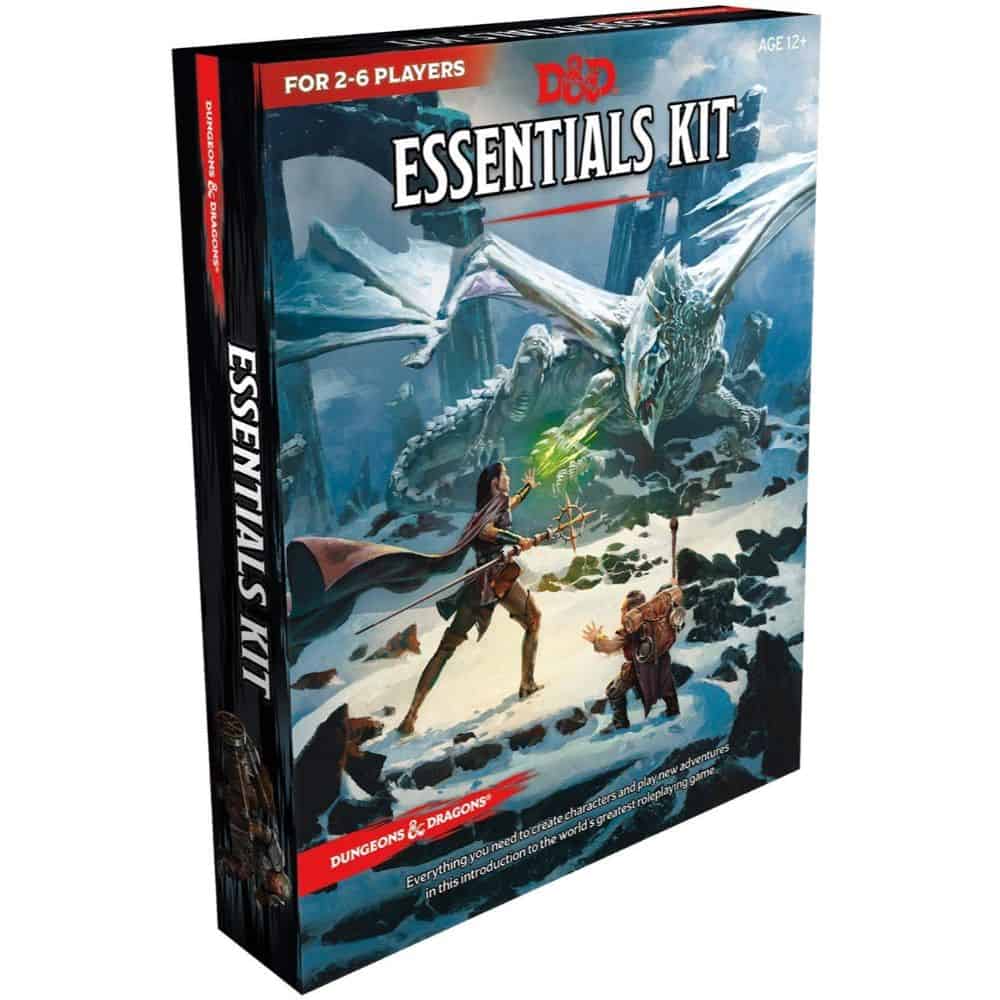 As a young Dungeon Master, I have often been intimidated by starting a new game, by the price of trying to get hold of handbooks, dice, items, and whatever I might think I need for an adventure. With the D&D Essentials Kit, I don't have to worry about any of that.
If you are a DM who wants to get your group going again or start a new group, this is the perfect way to get them hooked. If you have run out of inspiration for your campaign, a pre-made adventure is also a great way to get that creative spark going again.
RELATED: Tiny Tina's Wonderlands Launch Trailer Celebrates Mayhem
Suppose you have a bit of imagination, love to tell a story, and have a couple of friends who want to go on an adventure with you. In that case, the D&D Essentials Kit is the perfect way to start.
If you want to start your Dungeons & Dragons adventure, head over to Solarpop to grab your D&D Essentials Kit or anything else that you might need today!
The Review
D&D Essentials Kit
The D&D Essentials Kit has everything you need to start your fantasy adventure and is the perfect way to get your D&D group started.
PROS
Has everything you need for your first game
A great starting point and introduction to Dungeons & Dragons
CONS
Warning: Contents are highly addictive
Review Breakdown
Gameplay

0%

Components

0%

Complexity vs Depth

0%

Theme

0%