Duke Nukem's popularity might have peaked in the 90s but that hasn't stopped fans from wanting a live-action movie starring John Cena.
With the advent of our current, extreme forms of political correctness affecting essentially every piece of media being produced today, it seems easy to forget that there was a time when video games like Duke Nukem could become top-sellers in an extremely competitive market.
Still, the foul-mouthed, womanizing, over-the-top macho man that is Duke Nukem exists as a relic of a bygone era not just for video games but entertainment in general. Conceived as a parody (or perhaps as a celebration) of every 80s action flick trope imaginable, the Duke is known as one of the most influential members of the video game hall of fame.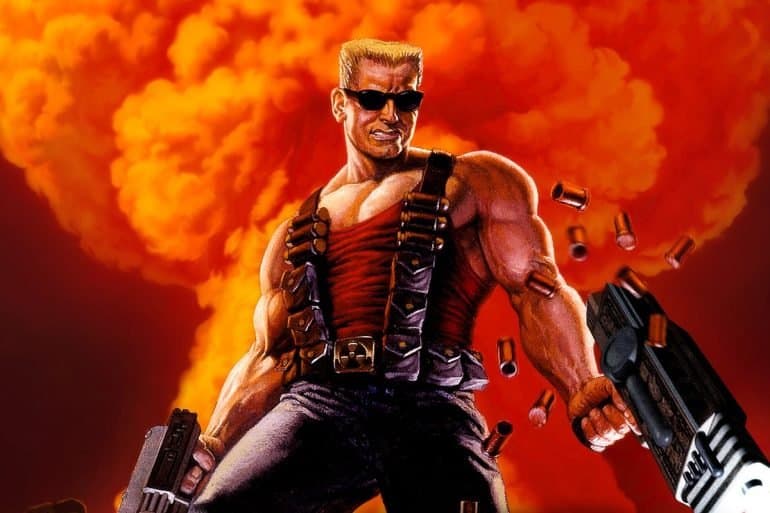 Granted, Duke Nukem as a series might not be for everyone's tastes: coarse language and overt sexualization can only get you so far, but maybe that's what made the franchise so popular in the first place. Sure, violent video games and excessive swearing were nothing new in video games by the time the first Duke Nukem game was released in 1991 – well, maybe the swearing was kind of shocking, especially for parents.
Last year, the Duke turned thirty years old with little to no fanfare. It seems like the glory days of this digital Arnold Schwarzenegger are long past – but wait, how could that be when we have someone that looks exactly like the Dude is supposed to look? Seeing as how there seems to be a certain resurgence of video game movie adaptations, it would be almost criminal not to make a live-action Duke Nukem flick starring John Cena.
Not only is John Cena world-famous for his talents in the WWE arena, but he's also starred in a myriad of popular action films that have gained him even more fans that idolize the man for his acting talents. Cena has been the face of the WWE for years now, his name becoming almost synonymous with the brand at some point.
More recently, Cena has taken his acting career as his only career, as he has drifted away from the ring. Though he occasionally has some guest appearances in some WWE events, Cena is now more closely related to the DC Extended Universe, where he plays the part of antihero Peacemaker.
Having starred in both a DC feature film and an HBO Max original series, John Cena is arguably at the top of his acting career right now. Perhaps it would be a bit too wild to think that the actor could use this momentum to star in a video game movie adaptation – let alone one based on Duke Nukem – but fans of both the former WWE champ and the trigger-happy video game series have been quick to spot the similarities between the Duke and Cena.
Even though Duke Nukem was originally conceived as an obvious Arnold Schwarzenegger look-alike, John Cena looks eerily similar to how Duke has been portrayed since Duke Nukem 3D. The younger fans might also recognize this look like the one he has in the latest entry in the series, 2011's Duke Nukem Forever.
It's a bit hard to believe that a Duke Nukem live-action movie could be made by today's standards, but, at the very least, it would be a satisfying departure from the excessive political correctness and the overly sanitized feel of modern films. We might see the Duke again, maybe in video games first rather than in a live-action adaptation – but, if the time comes, the casting department better takes John Cena into consideration as the only man alive who can capture the Duke's signature manly bravado.
Tell us, do you want to see John Cena as Duke Nukem in a live-action movie?