Matt Damon and Ben Affleck have one of Hollywood's most famous and enduring friendships. However, there's one thing that the Batman actor absolutely hates about his best friend.
RELATED: Has Wes Anderson Lost His Touch With Recent Movie Releases?
Matt Damon and Ben Affleck are both from the Cambridge and Boston areas in Massachusetts and have been best friends since they were 8 and 10. They grew up two blocks apart and attended Cambridge Rindge and Latin High School. Matt and Ben soon discovered they shared a great love of baseball and drama.
Matt Damon spoke on Conan in 2019 and said he and Ben's friendship was solidified when Affleck defended him in a fight with a bigger kid at school. Damon said, "I remember that was like a big moment. He will put himself in a really bad spot for me. This is a good friend."
Their tight friendship and mutual love for the arts soon saw the pair audition for various film and television roles together. Ben said that as a kid, he always felt none of his peers understood his passion for acting except for Matt. In an interview with Parade, Ben reflected on how Matt made him feel understood, saying,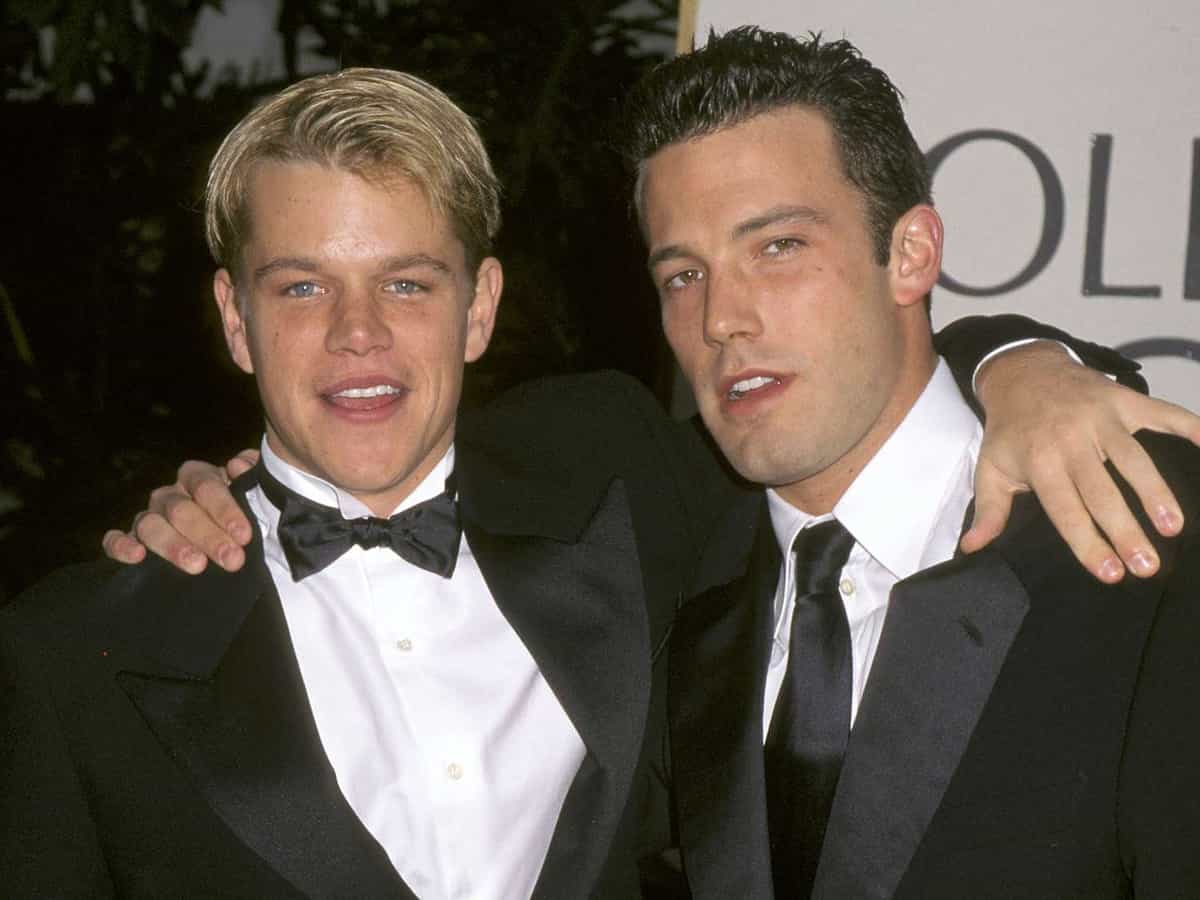 "Before Matt, I was by myself. Acting was a solo activity where I'd just go off and do something, act in a little TV show or something, and no one understood it," Affleck said.
"None of the other kids knew what it was I did, how it worked, or anything. All of a sudden I had this friend, Matt, and he gets it and wants to do it and thinks it's interesting and wants to talk about it. Soon both of us are doing it."
RELATED: Looking Back, Batman v Superman Had The Best Superhero Film Cast
The duo soon starred together for the first in 1992's School Ties alongside Brendan Fraser. In 1994, Ben and Matt wrote the script for Good Will Hunting. The film was their ticket to the Hollywood A-List, winning the pair a Best Original Screenplay at the Oscars and the Golden Globes.
The two would have and continue to have incredible careers and remained close friends throughout their ups and downs. For all their camaraderie and close friendship, there is one thing that Ben Affleck takes issue with about Matt Damon.
RELATED: The Best Batman Costumes in Film, Television, & Cartoons
Great Friends-Bad Roommate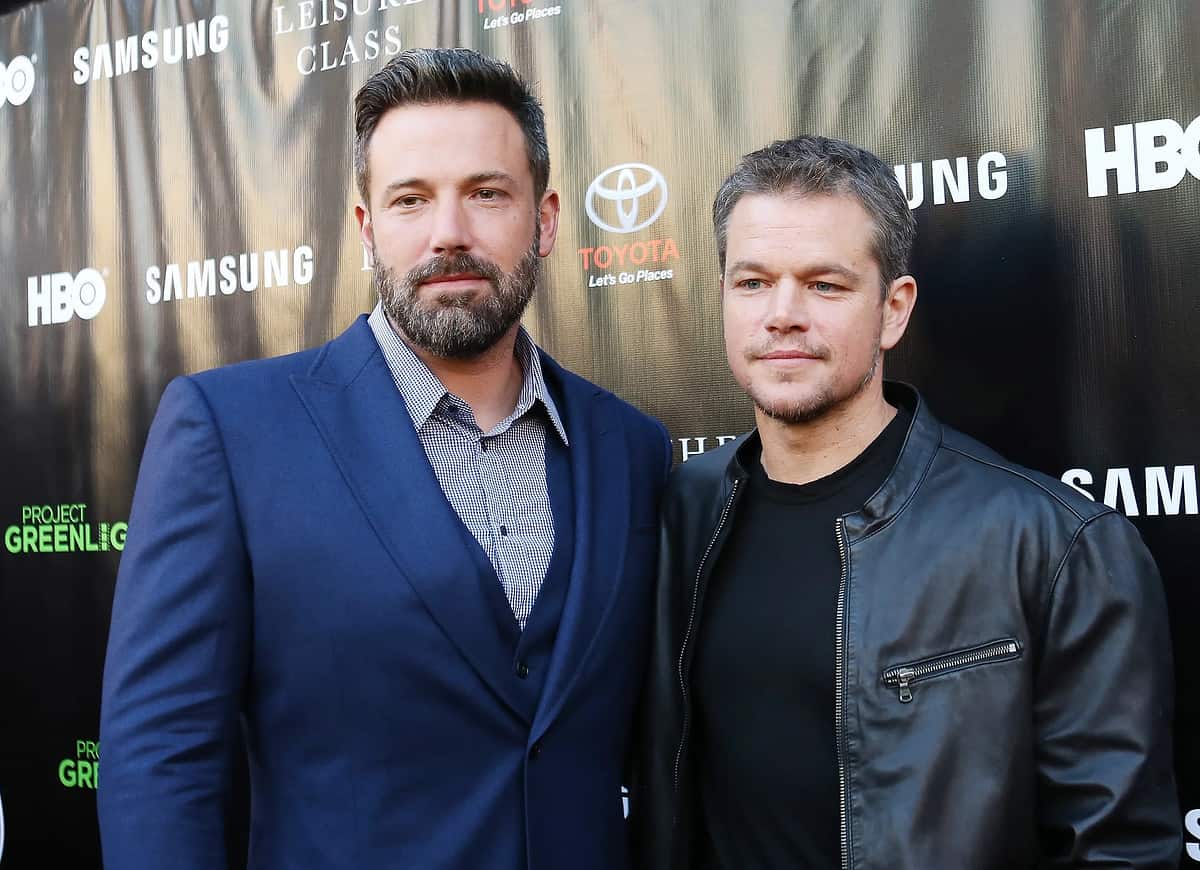 On The Late Show with James Corden, Ben was asked if Matt is a good or bad roommate. Ben praised Matt, saying he is "a beautiful guy and I love him, he's my best friend and has been great to me my whole life, he's a brilliant guy…I would not suggest living with him."
Ben then explains that Matt can block things out, like cleaning the apartment the two men shared in Los Angeles in their early acting days. Ben jokingly explains the frustration he and his brother Casey Affleck experienced because they had to clean up after Damon, who let garbage pile up around him.
Despite Ben not appreciating Matt's living habits, the two are still great friends and even started their film studio, Artist Equity. The studio recently released its first film, Air, which reunited the best buds onscreen.
RELATED: Tom Cruise Reportedly Wants Out of Scientology, But What Does This Mean for His Career?
Matt and Ben might be Hollywood A-Listers, but they still remember their friendship and mutual love of film, which helped start their careers. Ben has had many ups and downs in his personal life, but Matt has always had his back and stood next to him throughout. Their friendship gives Hollywood a human side often lost among celebrity culture's glitz and glam. Hopefully, Matt and Ben will remain fast friends and continue to make great films together.
TL;DR
Matt Damon and Ben Affleck grew up together.
The good friends stuck together and became big Hollywood stars.
Despite their good friendship, Ben couldn't stand Matt's dirty living habits when they lived together.
What do you think about Matt Damon and Ben Affleck's friendship? Please comment below.