Repent O ye Wicked, for the time of punishment has come. For the sinful amongst thou, I cast thee down into the abyss. There, thou shalt watch The Nut Job 2: Nutty By Nature on loop. Thou shalt gaze into this pit of wretched creation and weep. If thou art especially wicked, thou children shall demand that thou spend thy hard earned money on the DVD. And thou shall know true punishment at that moment.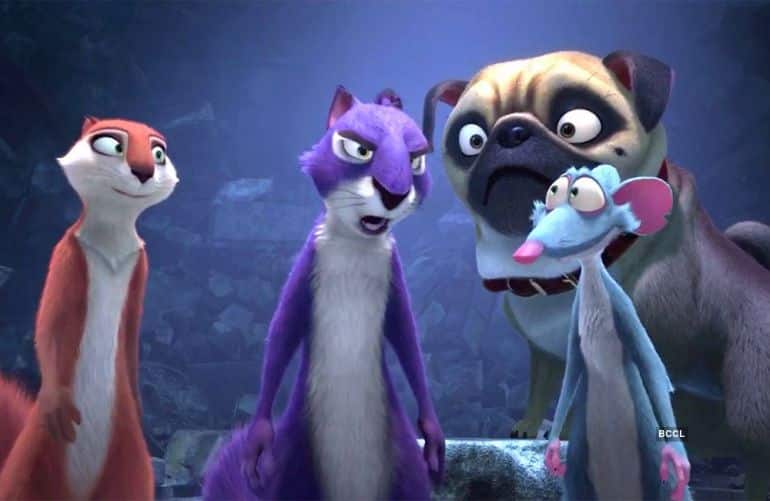 The Nut Job 2: Nutty By Nature is a terrible and unnecessary movie. For every animated feature that comes along and shows us that we can use this as a medium to both educate AND entertain our children, one like this comes along. Lights and colours and cheap gags. Sigh… Honestly, where was the fan-base for this one, who were clamouring for a sequel to a forgotten movie from 2014? Which soulless Hollywood suit looked at their files and though a few million would be well spent on this? Apparently, it was a good deal, because the Nut Job 3 is already in pre-production.
The Nut Job 2: Nutty By Nature is a terrible and unnecessary movie.
The "plot" such as it is, features Surly Squirrel (Arnett), now loved by the park's animals, spending his days relaxing and being nagged at by his stereotype woman, Andie (Heigl). The peace of the park is disturbed when the evil mayor wants to destroy the park and replace it with something more profitable. Our animal friends must stop him. Will they succeed? Do we care? These, and more, questions are raised.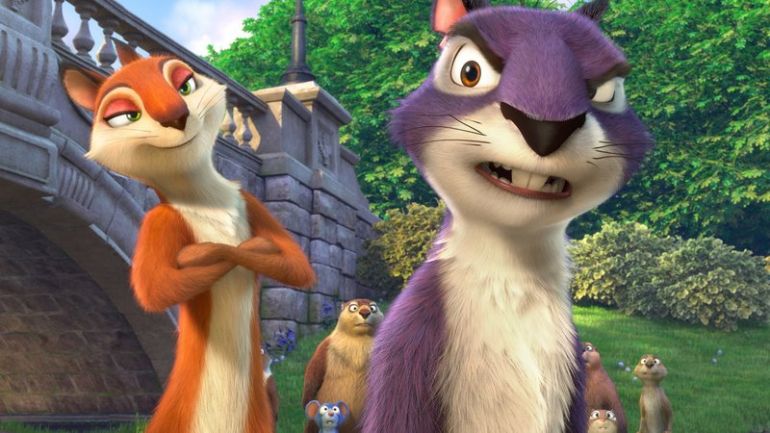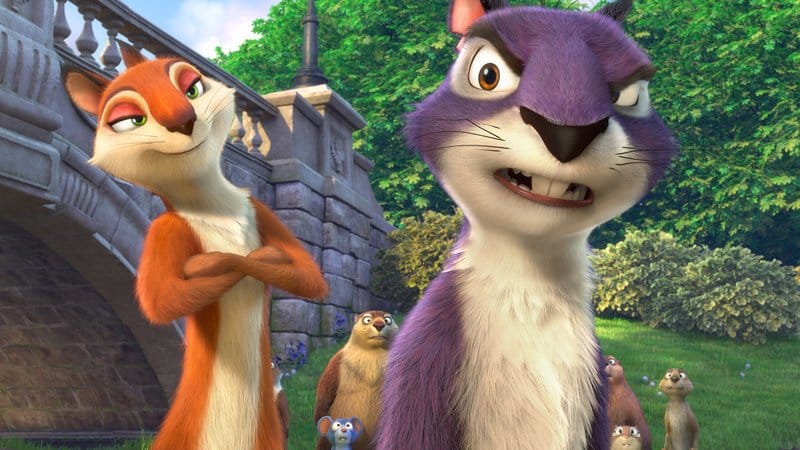 The one moment I enjoyed in this movie was Jackie Chan playing the leader of a group of mice, which he did with such aplomb that I couldn't help but laugh. But sadly, the rest of this movie is a soulless exercise in using your children to extract your money from you.
If you don't want to make an effort with the kids tonight, put this movie on and hope it distracts them. Go and lock the bedroom door and have some time to yourself and your significant other. Hopefully, the movie will slip your kids into a coma for long enough. Putting The Nut Job 2: Nutty By Nature to practical uses like this is a far better system than actually watching the damn thing like I had to.