The Conjuring universe continues to expand with yet another terrifying spin-off, The Nun. After a direct sequel, The Conjuring 2, and a dreadful spinoff, Annabelle, and a much better spinoff sequel, Annabelle: Creation, the horror will continue by following the origins of the main antagonist (Valak, the creepy demon nun) in The Conjuring 2.
Tagged as "the Darkest chapter in the Conjuring universe", the fifth entry takes place in 1950s Romania where Father Burke and Sister Irene (played by Taissa Farmiga, the younger sister of Vera Farmiga) are tasked with investigating a suicide at a creepy convent. The one-and-a-half minute trailer opens with a message: "Make sure you watch to the end."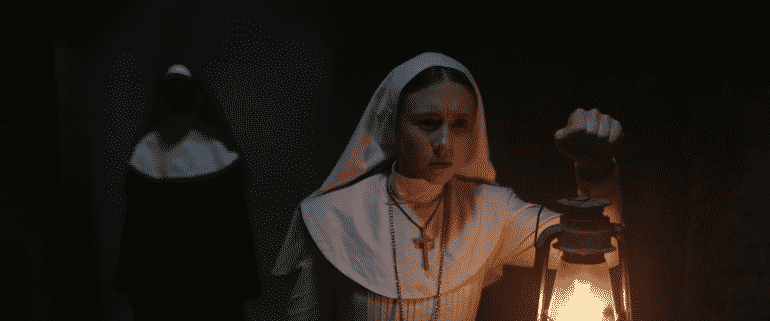 When a young nun at a cloistered abbey in Romania takes her own life, a priest with a haunted past and a novitiate on the threshold of her final vows are sent by the Vatican to investigate. Together they uncover the order's unholy secret. Risking not only their lives but their faith and their very souls, they confront a malevolent force in the form of the same demonic nun that first terrorized audiences in "The Conjuring 2," as the abbey becomes a horrific battleground between the living and the damned.
The film also stars Demian Bichir, Jonas Bloquet, Charlotte Hope, and Bonnie Aarons.
Directed by Corin Hardy from a script by Gary Dauberman, The Nun hits theatres on September 7th.