Over here at Fortress of Solitude, we have a talented bunch of people holding up the fort. One of them, Sergio Pereira, wrote a book. A really funny book called The Not-So-Grim Reaper.
It isn't hard to spot the influence of Deadpool and Bill & Ted all over this novel. From the insane wisecracking to the buddy-type of comedy, it's literature that'll be equally at home with your comic books or Terry Pratchett collection.
Speaking to editor Nerine Dorman on her blog, Sergio explained that despite the fantastical elements in the story, the humour is relatable as it's very much grounded in real-life happenings.
"People love to laugh at themselves, so you need to make the punchline about something they understand. We might be playing in an odd world where grim reapers, magic, and hellhounds exist, but you'll still identify with the key concepts of bureaucracy, working a job you hate, and disliking your neighbour. That's where the humour is found; in what we regard as the usual," he said.
Sounds like something we could all have a chuckle about, right?
If your interest is piqued, here's the official synopsis below:
Because death should be a laughing matter!
Already down on his luck, Claudio Chillwell has a day that goes from bad to worse – he dies on his way to a job interview. A chatty grim reaper named Gee feels horrible about the embarrassing way that Claudio slipped off this mortal coil and decides to give him a second chance at living.
However, the Dead Council frowns upon necromancy, and there are consequences for those who contravene the rules. Gee ends up on the run and seeks sanctuary at Claudio's home. The suits are having none of it, though, and track down Gee and his new human friends, promising to torment them with hellhounds, soap operas, and bad haircuts.
Will Claudio and Gee survive the bureaucracy and live to tell the tale?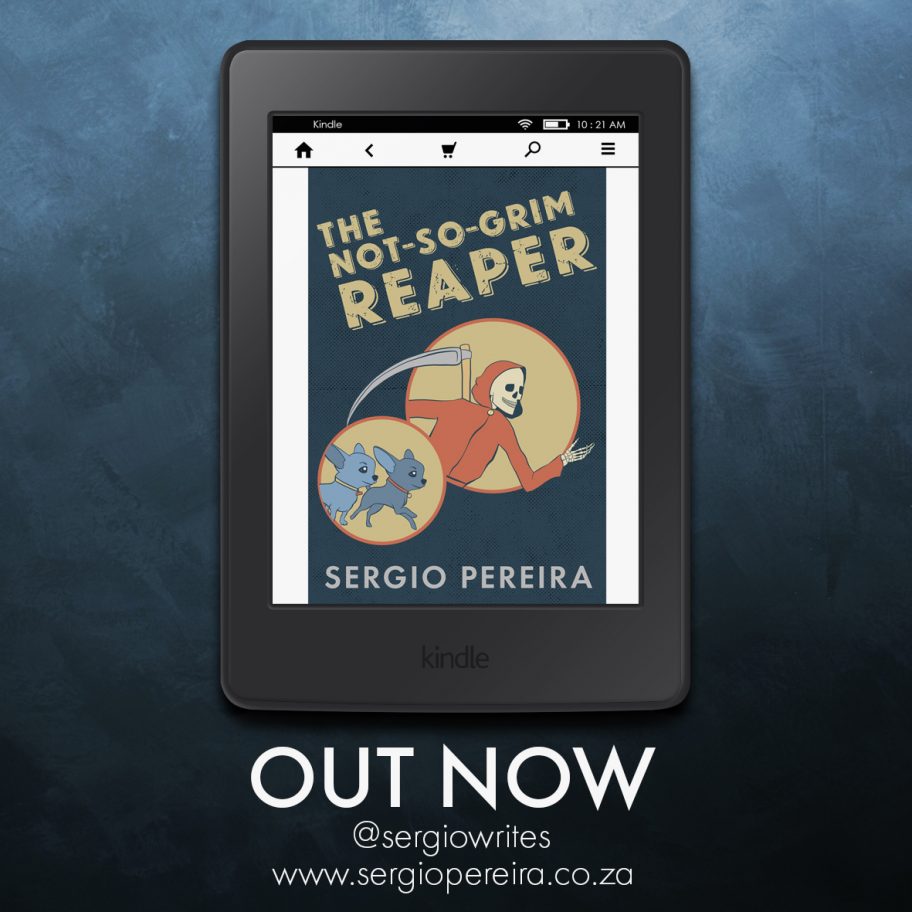 You can buy the book on Amazon, Google Play Books, iBooks, and other major digital retailers.