It's still early days for the PlayStation 5. But at this point, I've probably played more remasters and remakes than I've played any new original titles. The Nioh Collection is yet another remaster — which surprisingly comes just ten months after the release of Nioh 2.
So are there any real enhancements or is this just another cash-in?
Team Ninja's critically acclaimed Nioh and Nioh 2 make up this samurai-inspired Souls-like collection, both last-gen games that have now been remastered and enhanced for the PlayStation 5. Boasting 4K resolution, lightning-fast load times and up to 120FPS support, the PS5 ports offer smoother and noticeably sharper-looking graphics that can now make full use of next-gen technology.
Furthermore, The Nioh Collection takes advantage of PlayStation's DualSense controller by making you feel every slash, kick and grapple. What's cool is that it also enhances the way you use weapons. For example, you can feel the tension when you're pulling back on a bow.
Tweaks and upgrades aside, however, the gameplay is still the main focus of this collection.
Set in a mythological Japanese setting, both titles offer a mix of quick, brutal combat and exploration, and hold a special place in the hearts of fans, with many even declaring Nioh 2 as one of the best titles from the last decade.
Together, this collection offers a lot of content, including 6 story DLCs and a number of new weapons that were only added post-launch.
But man, these are difficult games.
It took me quite some time to put together this review for The Nioh Collection. Mostly because I've spent the last few weeks (many, many hours) playing the games and dying a lot.
And I mean a lot.
If you've ever played any of the Souls games, you know what I'm talking about.
From the very opening moments in the first game, you realise that this isn't going to be a walk in the park. In fact, I probably died more than twenty times just trying to get past the first villain/demon I encountered in Nioh 2. These are games that require thought and skill. Be prepared to be punished if you run into it.
That said, each encounter feels epic and is ultimately a nail-biting experience. And even though you'll probably spend hours hitting your head against a brick wall, defeating an enemy is also a very rewarding experience.
Beyond the challenging hard-as-nails slash-em-up gameplay, the environments look great, the weapons are cool and the combat is brutal.
Exactly what we've come to expect from these great titles.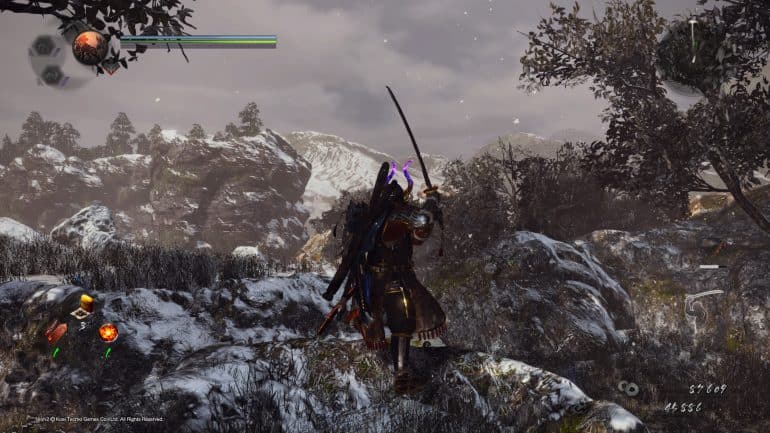 So, should you purchase The Nioh Collection?
The biggest selling point for The Nioh Collection is the fact that you get both really great games in one purchase. Playing them back-to-back with all the DLC content (three for each) is a great experience.
Also, if this will be your first time playing a Nioh game, jump in. But be prepared to spend hours and hours playing and dying and repeating parts of the game.
Those who own the titles on PS4, however, might be a little disappointed. Sure, the enhancements are cool, but the titles already looked great on the PS4. Playing them through the PS5's backwards compatibility will heed similar results.
The PlayStation 5 hardware allows the game to run a bit smoother but, truth be told, only the newcomers will truly appreciate the The Nioh Collection.
The Review
The Nioh Collection
With a bit of tweaking, two of PlayStation's greatest games become slightly better. If you haven't tried the Nioh games before, this is a great place to jump in. For those who have, this might not be such a big deal.
PROS
Both games are great
Excellent Combat
CONS
Extremely challenging
Might not be everyone's cup of tea
Review Breakdown
Gameplay

0%

Graphics

0%

Replay Value

0%

Sound and Music

0%

Storyline

0%