There is an infinite amount of terrifying movie scenes and many debates in the horror community on which is the most disturbing. While you might not consider M. Night Shyamalan's movies to be the most threatening, many of his films contain traumatising horror scenes. I can't help but agree with this Twitter user about one scene in Signs (arguably one of the most disturbing scenes in the horror movie genre).
RELATED: 10 Extremely Disturbing Horror Movies
Scary
@poltergeist_od is a horror movie fanatic on Twitter who makes music for other horror movie fanatics on the web. In a post on the 5th of January, 2023, he shared one of the scenes that traumatized him most, captioning, "Of all the brutal, disgusting, terrifying horror movies I've watched in my life, this was the one scene that traumatized me.
The disturbing horror movie scene in question is particularly from M. Night Shyamalan's 2002 alien movie, Signs. The scene is of a news broadcast that one of the main characters, Merrill Hess, is watching. The broadcast is a shaky video taken at a child's birthday party. Looking out their window, you would almost miss the creepy green alien-spectre-looking creature if it didn't step out into the alleyway before walking off, with children screaming in the background.
The moment is genuinely chilling, and as @poltergeist_od said, it is very traumatizing and something that will stick with a person for a long time, just like the creepy movie itself does.
RELATED: The 10 Most Disgusting Movies Ever Made
Signs (2002)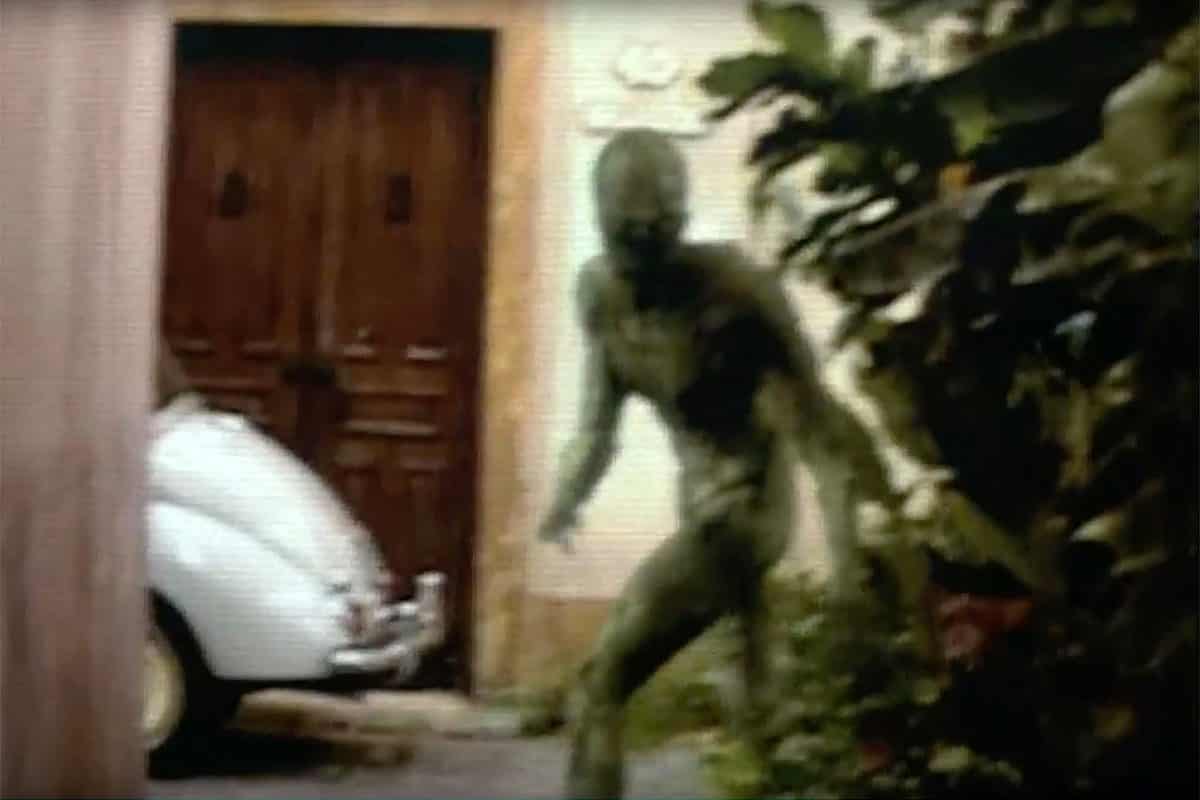 Directed by M. Night Shyamalan, Signs was an alien movie about a widowed former reverend living with his children and his brother on a farm in Pennsylvania who finds mysterious crop circles in their field. Although they don't understand what the rings mean at first, they come to know when news reports start to come in of these crop circles appearing worldwide, as animals begin to act strangely and become aggressive, as if dealing with a threat. Then, strange noises start to surround the places where the crop circles appear. What follows next is a time that they will remember as they fight to survive against an alien threat.
The movie stars Abigail Breslin as Bo Hess, Cherry Jones as Ray Reddy, Joaquin Phoenix as Merrill Hess, M. Night Shyamalan as Ray Reddy, Mel Gibson as Graham Hess, Patricia Kalember as Colleen Hess, Rory Culkin as Morgan Hess and Ted Sutton as SFC Cunningham to name a few.
Although it might not be the most terrifying of movies, the scene marks one of the few moments in the film when viewers face the alien threat that their cast is dealing with when the threat truly becomes as authentic as possible and speculation turns into reality. M. Night Shyamalan truly has a way of creating suspense and tension and turning it into a moment and a memory that will be remembered by his audience forever.
RELATED: The 10 Most Disgusting Movie Scenes of All Time
Tell us, do you think this scene from Signs is the most disturbing movie scene ever?