There haven't been many live-action Mortal Kombat movies produced. Truth be told, that's actually a good thing because the franchise created by Ed Boon and John Tobias is barely over two-decades old, so too many adaptations could signal that no one can get it right and reboots are the order of the day. Instead, watching a Mortal Kombat movie or subsequent sequel should be a treat – kind of like the otherworldly martial art tournament the series is based on.
RELATED: Why Cole Young Is the Best Part of 2021's Mortal Kombat
As stated above, we will only be focusing on the live-action movies here. Take nothing away from the Mortal Kombat Legends series, such as Ethan Spaulding's superb Scorpion's Revenge and its sequel, Battle of the Realms. They are excellent animated films and feature an outstanding voice cast, including the likes of Jennifer Carpenter as Sonya Blade and Joel McHale as Johnny Cage. However, those films deserve a list of their own since they are in their own continuity and have a consistent storyline. With that said, let's get cracking on the ranking of the live-action Mortal Kombat movies from worst to best.
Mortal Kombat Annihilation (1997)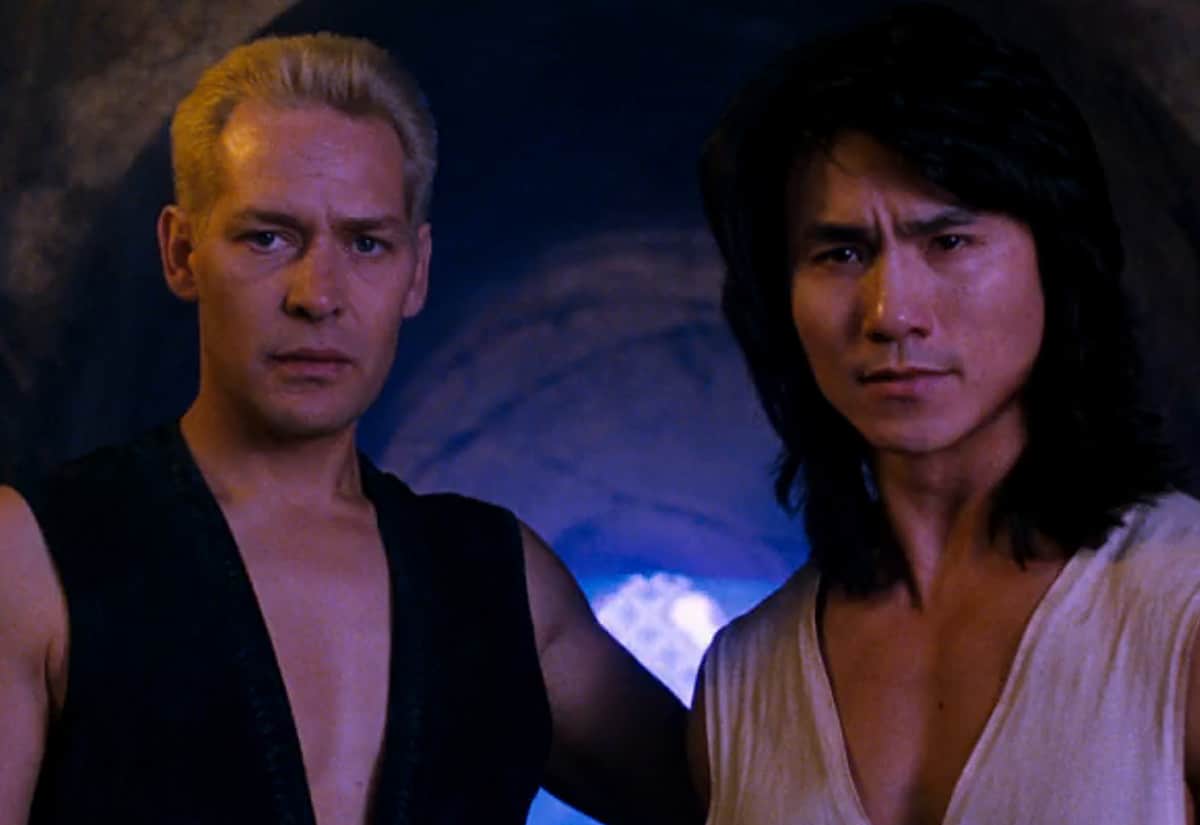 For all intents and purposes, 1997's Mortal Kombat Annihilation should have been better than the 1995 film. It had a bigger budget of $30 million and the ability to introduce more characters into the mix after having established the world in the original. Unfortunately, this is a classic case of why bigger isn't always better. In the end, Mortal Kombat Annihilation came out looking like a low-budget affair with practically an entirely new cast of actors and some of the worst CGI and dialogue ever committed to film. (Seriously, who can ever forget Sindel saying, "Too bad. You. Will die." Never has a movie about Earth's greatest champions fighting Outworld's cretins felt as horrible as it did here.
In terms of the cast, Sandra Hess, James Remar, and Chris Conrad replace Bridgette Wilson, Christopher Lambert, and Linden Ashby as Sonya Blade, Raiden, and Johnny Cage respectively. While there are also different people in the ninja getups too. On the plus side, there is the introduction of new warriors from the video games such as Jade, Baraka, and Cyrax. However, there is nothing high stakes about this movie, as it degenerates into people doing random flips through the air and Shao Kahn shaking his fist in anger at them. The film simply forgets what had made the first one so charming in the first place and becomes a Frankenstein's monster of multiple elements stitched together to make some semblance of a movie.
LA Weekly didn't hold back in its assessment of the film either, writing: "There's no real plot, no acting, no humor, no heart the film is even structured like a video game, with ceaseless rounds of limply choreographed martial-arts posing set to pounding health-spa disco and trimmed with platitudes about teamwork and inner strength that, in this context, sound positively despicable."
Put it this way: At least this film is the bottom of the barrel and it's unlikely any of the Mortal Kombat movies to come will ever be able to stoop to this level. If there are filmmakers reading this, please do not take that as a challenge to see how bad it can get.
RELATED: What Karl Urban's Johnny Cage Casting Means for Mortal Kombat 2
Mortal Kombat (2021)
For years, there had been rumours about a new Mortal Kombat movie heading into development. Every passing year, there were promises and buzz about big directors being involved but nothing ever came to fruition. Then, out of nowhere, boom! There's a new Mortal Kombat movie in production and fans had their interest piqued once again. Directed by Simon McQuoid from a script by Greg Russo and Dave Callaham, the 2021 Mortal Kombat movie is a fresh reboot of the series.
The film stars Lewis Tan as MMA fighter Cole Young, Ludi Lin as the Shaolin Monk Liu Kang, and Jessica McNamee as the Special Forces' Sonya Blade. Joining them are Mehcad Brooks as Jax, Josh Lawson as Kano, Tadanobu Asano as Raiden, Chin Han as Shang Tsung, Joe Taslim as Sub-Zero, Hiroyuki Sanada as Scorpion, and Sisi Stringer as Mileena. Without a shadow of a doubt, there's no shortage of real martial artists and action star power on display here, as some of these actors are bona fide badasses who could go toe-to-toe against legitimate fighters. Yet, despite all of these positive elements and a promise to respect the source material, this movie wasn't quite the overwhelming hit everyone imagined – though an asterisk needs to be put next to this film since it was released during the pandemic. Holding a 54% critical approval rating on Rotten Tomatoes, Mortal Kombat didn't exactly convince the critics. Well, reviewers be damned because the fans lapped it up as it received an 86% audience score and became a hit on HBO Max.
One fan summed up the film best in their review on Rotten Tomatoes, stating: "The story, which Mortal Kombat actually has a pretty dense one of, can sometimes take a backseat, but it is represented well enough to take you through. I had a fun time and I want more." Fortunately, that's exactly what's happening as Mortal Kombat 2 officially entered production, bringing with it even more characters and stars, such as Karl Urban as Johnny Cage.
RELATED: What Mortal Kombat 2 Can Learn from Mortal Kombat Legends: Snow Blind
Mortal Kombat: Rebirth (2010)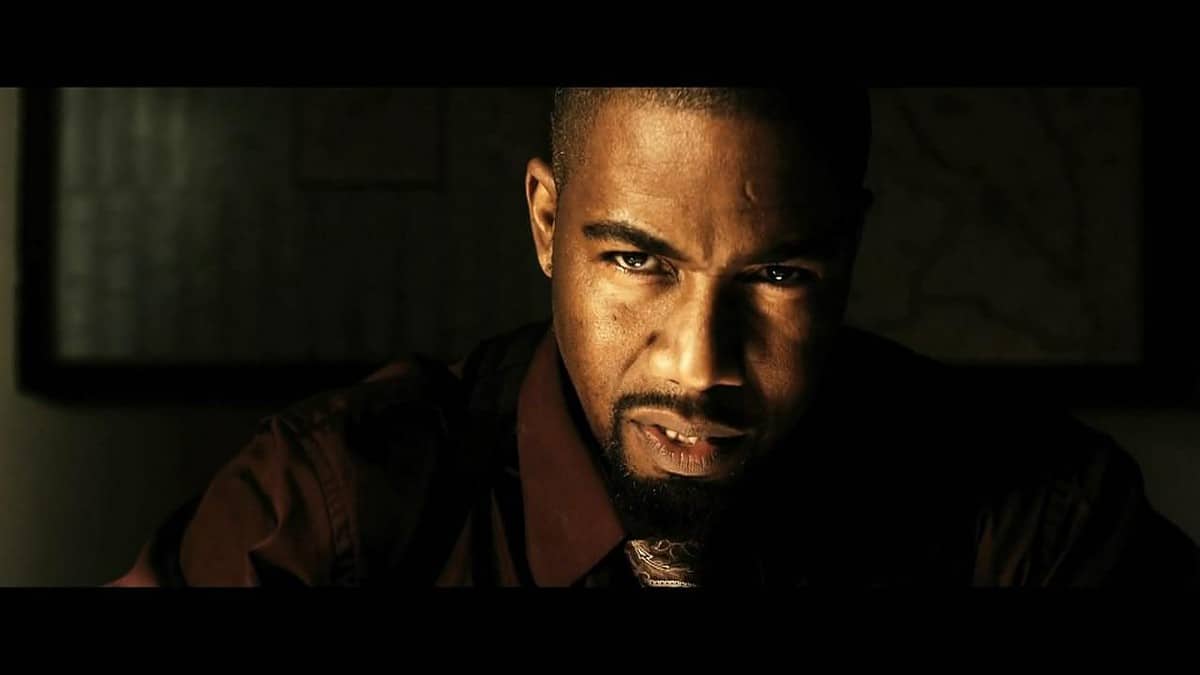 Technically, this might be cheating because Mortal Kombat: Rebirth isn't a full-length feature; however, it is a short film that takes major swings. Created by Kevin Tancharoen, Rebirth is a proof of concept that the filmmaker created to pitch to Warner Bros., hoping the studio would give him the keys to create the next live-action film. That said, this isn't a low-budget fan film created by people who rope in their high school friends and family to shoot something. No, Tancharoen put some serious effort into this and assembled a formidable Hollywood cast to sell the vision.
Appearing in Mortal Kombat: Rebirth is Michael Jai White as Jackson Briggs, Jeri Ryan as Sonya Blade, Ian Anthony Dale as Hanzo Hasashi/Scorpion, Matt Mullins as Johnny Cage, Richard Dorton as Reptile, and James Lew as Shang Tsung. The 8-minute film released on YouTube grounds the traditional Mortal Kombat story and shakes up the character backgrounds, introducing the basic stakes of what's to come, but it also tantalises with the promise of supernatural shenanigans to come.
Look, there were a lot of changes to the lore, such as Cage being an undercover agent and Baraka being a disgraced and homicidal plastic surgeon who mutilated himself. Yet, there was an interesting hook in what Tancharoen wanted to do. While the filmmaker wasn't given the chance to make a movie, he did receive the go-ahead to make the web series Mortal Kombat: Legacy, which aired two seasons and had a third filmed then Batgirled, aka locked away in the Warner movie lot even though it was shot and completed.
Mortal Kombat: Rebirth might have looked like an expensive production, but Tancharoen insisted it wasn't. "I made this thing for $7,500," he told Collider. "I couldn't go balls-to-the-wall on visual effects. I had to utilize what I could and make the best of it. I want the mysticism to be treated carefully and with integrity. We just kind of went for it, and did it. And everyone was available, they believed in the project. We picked up the camera, and we went, and we didn't stop."
RELATED: The 26 Best Mortal Kombat Characters Ranked
Mortal Kombat (1995)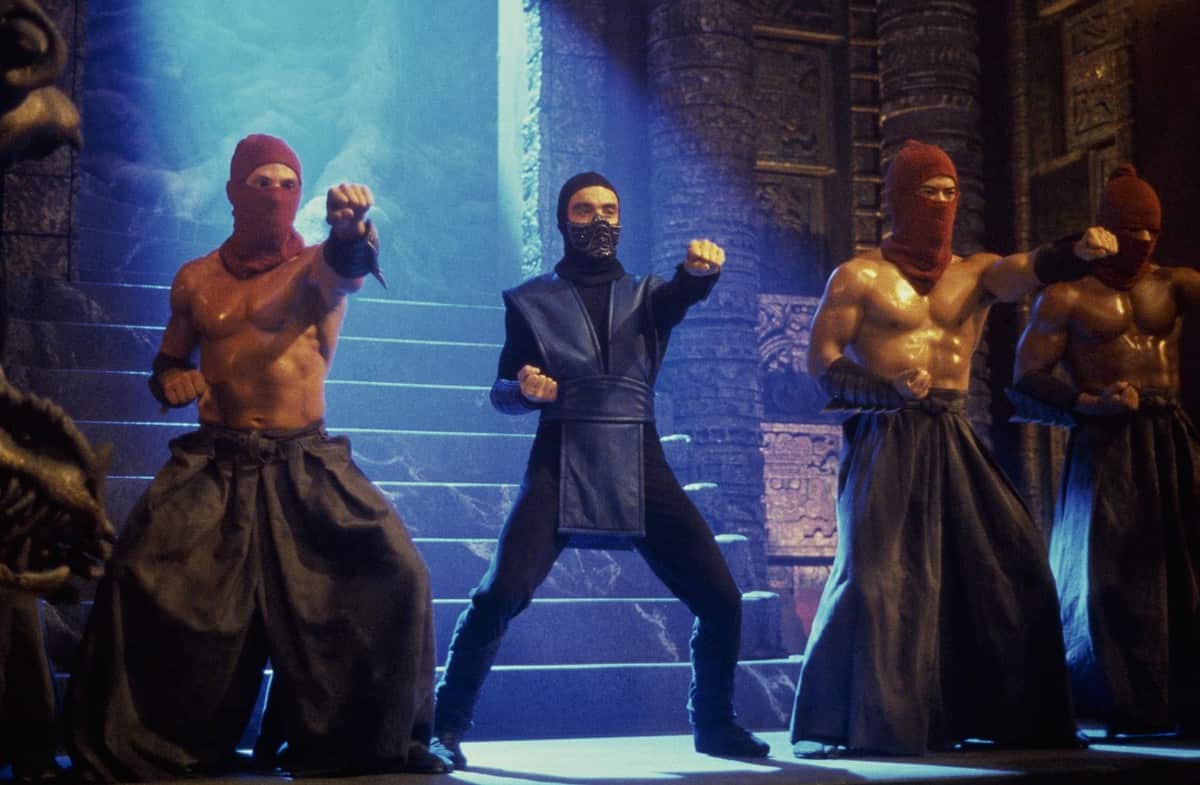 Considering the video game movie curse being in full effect in the '90s, no one expected director Paul W. S. Anderson to change the game with his live-action film. The bar was set exceptionally low and the general consensus was this would be something like 1994's Street Fighter, which had starred Jean-Claude Van Damme, or perhaps even as bad as 1993's Super Mario Bros. movie. However, despite the shoestring budget and the cards being stacked against him, Anderson delivered a highly entertaining action film that captures the spirit of the video games, while also hitting the necessary beats for a Hollywood action spectacle.
The Mortal Kombat tournament takes centre stage in this film, as Cary-Hiroyuki Tagawa's evil Shang Tsung tries to rig the game in favour of Outworld. However, Robin Shou's Liu Kang and his pals, including Talisa Soto's Princess Kitana, won't let this happen, as they fight back and plan to keep the Earthrealm safe from Shao Kahn and his armies. The film developed a cult following, as the fans appreciated how the actors and filmmakers dedicated themselves to the outrageousness of the series. It might not have had a R rating or been as violent as the video games, but it still respected and followed the established lore. (Plus, the main theme song for the movie is a total banger and remains iconic to this day.)
If anything, this is the feature that started it all. If it wasn't for its success, no other Mortal Kombat movies would have been made afterward. Even Ed Boon didn't hold any wild dreams of it being successful, but he was pleasantly surprised upon its release. "I remember waking up on a Sunday morning and seeing on CNN, 'Mortal Kombat opened at $23.3 million,' which was the second-biggest August opening in history, which is huge," he told The Hollywood Reporter. "It was a big deal." That it was. The fact that it's still regarded as one of the best video game adaptations speaks volumes about what it achieved back in the day.
RELATED: Mortal Kombat: Annihilation Is The Most Flawless Video Game Adaptation
Now, it is time to hear from you. How would you rank the Mortal Kombat movies? Let us know if you agree with our list or what your own personal order is.