While we wait for more news on the live-action Mortal Kombat film reboot, which is slated for a 2021 release, Warner Bros. has released the first trailer for a new fan-pleasing R-rated animated film titled Mortal Kombat Legends: Scorpion's Revenge. It's violent. It's bloody. And there are gruesome fatalities too. Exactly what fans ordered.
"Once a generation, the finest warriors must do battle, to decide the fate of their realm," says Shang Tsung in the opening of the first trailer. From there we're shown our beloved fighters as they show off their skills and moves.
The animation and music is great. It fits the style of the iconic fighter perfectly. We can only hope that the Mortal Kombat live-action film looks this good when it comes to DVD, digital download, and Blu-Ray later this year.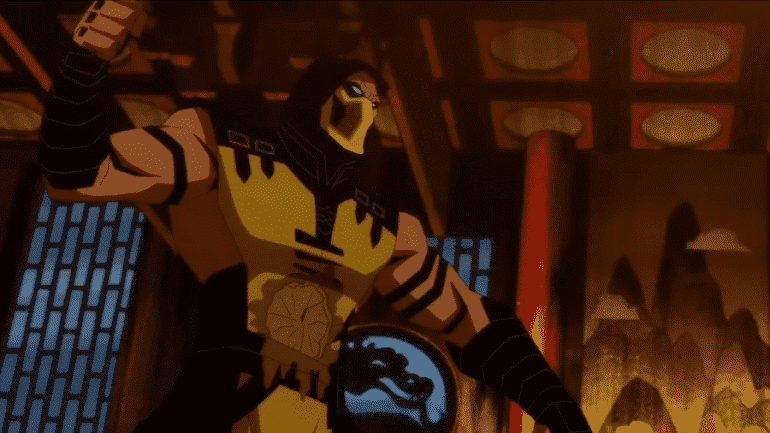 The film's synopsis:
Based on the worldwide hit game created by Ed Boon & John Tobias, Mortal Kombat Legends: Scorpion's Revenge spotlights the once-in-a-generation tournament between the champions of Outworld and Earthrealm – a competition that will ultimately determine the fate of Earth and all its citizens. Lord Raiden, protector of Earthrealm, must gather the greatest fighters of his realm to defend it from the evil Shang Tsung in the battle to end all battles – Mortal Kombat!
So although the movie's title seems to indicate that the story will focus on Scorpion's journey, the film also appears to tell the story of the first Mortal Kombat tournament… again. Either way, this looks like a cool animated movie.
Mortal Kombat Legends: Scorpion's Revenge stars Joel McHale as Johnny Cage, Jennifer Carpenter as Sonya Blade, Jordan Rodrigues as Scorpion & Hanzo Hasashi, Steve Blum as Sub-Zero, Artt Butler as Shang Tsung, Darin De Paul as Quan Chi, Robin Atkin Downes as Kano, David B. Mitchell as Raiden, Ike Amadi as Jax Briggs, Kevin Michael Richardson as Goro, Grey Griffin as Kitana & Satoshi Hasashi, and Fred Tatasciore as Demon Torturer.