It's been ten years since the world was introduced to Gru and his Minions in Despicable Me. Together, they stole the moon, adopted some kids (Margo, Edith and Agnes) and eventually put the moon back.
The movie was such a massive hit that it resulted in two sequels, Despicable Me 2 (2013) and Despicable Me 3 (2017). But this time we got to see a slightly less despicable Gru get married to Lucy Wilde, become a secret agent and meet his long lost brother.
As fun as it was watching Gru on his adventures, the Minions were the real stars of the show. They became a worldwide phenomenon starring in thirteen short films and a feature film of their own, simply titled Minions (in 2015).
The movie served as the Minions' origin story and followed Kevin, Stuart and Bob on their quest to find a master. After a whole lot of minion-filled fun and chaos, they finally find a home with a very young Gru.
With so much fanfare surrounding the franchise, it's not surprising that Universal Pictures and Illumination Entertainment are releasing a sequel to the Minions origin story.
Minions: The Rise Of Gru is set to hit theatres on July 3, 2020.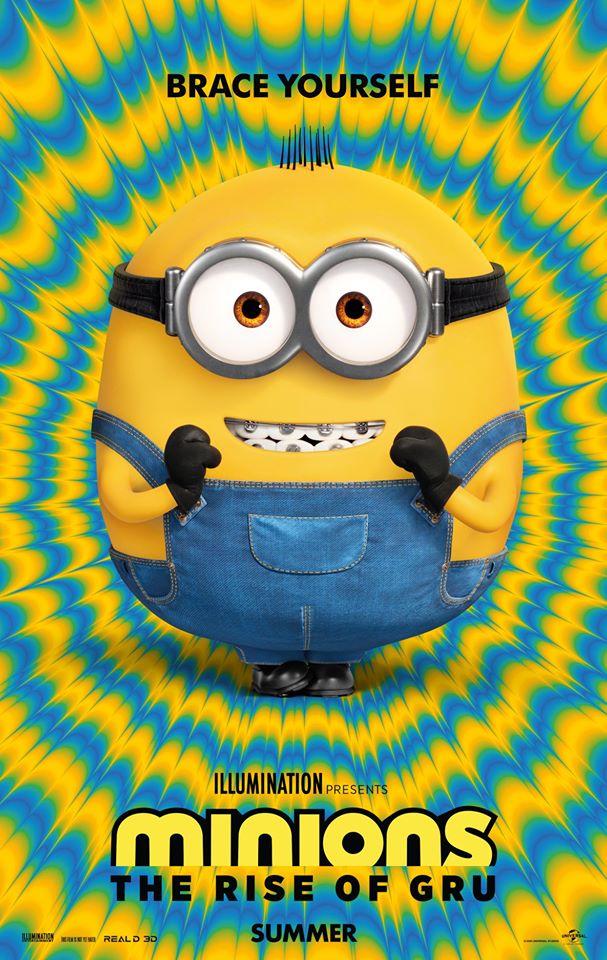 Written by Brian Lynch, the movie will be a direct continuation of the 2015 film. It will focus on the minions' adventures with a despicable, 12-year-old Gru who dreams of becoming the world's greatest supervillain.
Set in the heart of the 1970s, amid a flurry of feathered hair and flared jeans, Gru is growing up in the suburbs. As a huge fan of the Vicious 6 (a notorious group of supervillains), Gru hatches a plan to become evil enough to join them. Luckily his loyal, mayhem-causing minions are there to help. Kevin, Stuart, Bob, Otto (a new minion with braces) and the rest of the gang help Gru to build his first lair, experiment with weapons and carry out his first missions.
When the Vicious 6 oust their leader, legendary fighter Wild Knuckles, Gru interviews to become their newest member. But it doesn't go very well and gets much worse after he outsmarts them, becoming the mortal enemy of the apex of evil. On the run, Gru is forced to turn to an unlikely source for guidance and discovers that even bad guys need a little help from their friends.
The trailer opens with Gru arriving at the Vicious 6 headquarters to interview for their recent villain vacancy. When asked if he seriously thinks a puny little child can be a villain, Gru's response pays tribute to the first film, "Yes, I'm pretty despicable. You don't want to cross me."
But the villains burst into laughter telling him to come back when he's done something impressively evil. Thinking on his feet Gru responds by stealing the villains' precious green and goldstone. They chase him through the city, but Gru outsmarts them by giving the stone to Otto to take back to the lair. With no idea of the swap, the villains continue their pursuit with no luck.
Back at the lair, Gru celebrates with his minions telling them, "This kid just stole something from the world's worst villains in the world!" But when Gru asks Otto for the stone the minion proudly hands over a rock with googly eyes on it. Otto then goes on to happily tell everyone that he traded it for a pet rock that he loves. The other minions gasp and the scene cuts to the Villainous 6 bursting into Gru's house, demanding to know where he is.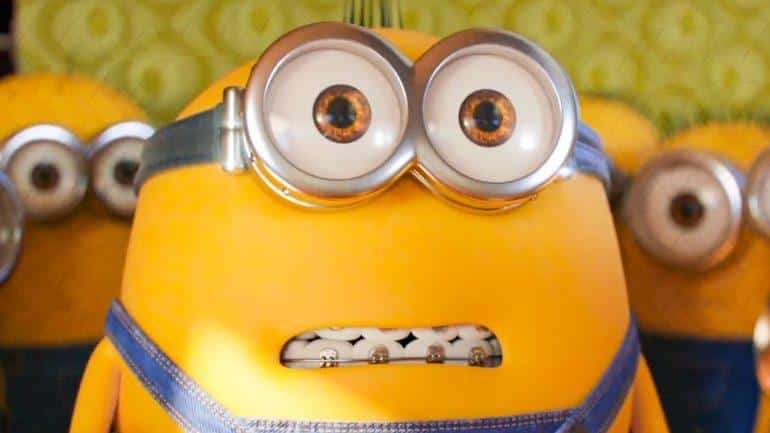 Minions: The Rise Of Gru stars Steve Carell as Gru along with Pierre Coffin who gives all the Minions a voice. Julie Andrews voices Gru's mother, Marlena, and Russell Brand is back as Dr Nefario.
The Vicious 6 brings a new bunch characters to the franchise with Taraji P. Henson as Belle Bottom, Jean-Claude Van Damme as Jean Clawed, Lucy Lawless as Nunchuck, Dolph Lundgren as Svengeance, Danny Trejo as Stronghold and Michelle Yeoh as Master Chow. The movie also stars Alan Arkin as the voice of Wild Knuckles.