It's going to be a very Minion Christmas because the banana-loving bunch will be hitting our screens just in time for the holiday season.
Presented by Illumination Entertainment, the Minions Holiday Special will star three of the franchise's most popular minions – Bob, Kevin and Stuart as Santa's Little Helpers.
The half-hour primetime event will feature four mini-movies filled with the trio's mischievous antics. Viewers can also expect to see special appearances by characters from The Secret Life of Pets and Sing.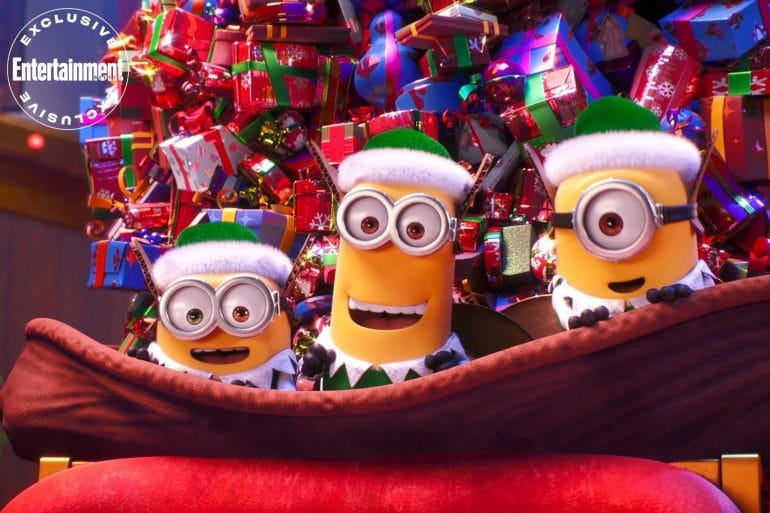 The Minions Holiday Special will debut on November 27th on NBC as part of the network's holiday programming. Subsequent airings will be available the following day via NBC Universal's streaming service, Peacock.
Thanks to the folks at Entertainment Weekly, you can take a look at the first official image from the Minions Holiday Special below.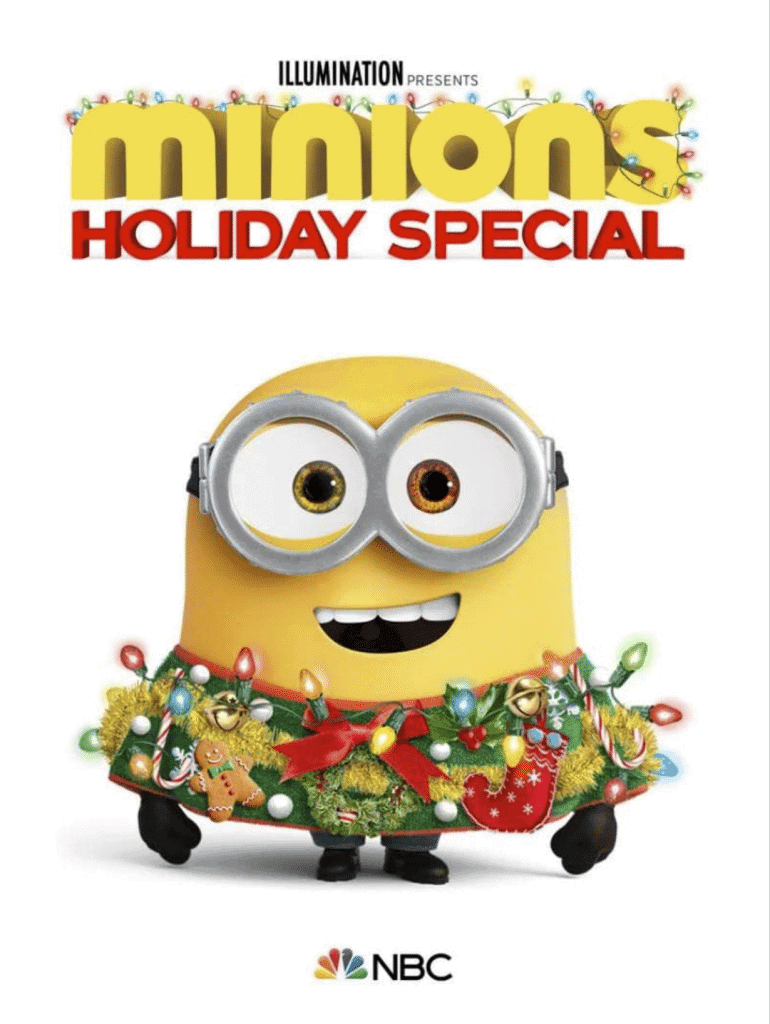 In addition to the special, Gru's yellow cohorts will be starring in a sequel to their wildly successful standalone film – Minions.
Written by Brian Lynch, Minions: The Rise of Gru will be a direct continuation of the 2015 film. The story will focus on the minions' adventures with a despicable, 12-year-old Gru who dreams of becoming the world's greatest supervillain.
Set in the heart of the 1970s, amid a flurry of feathered hair and flared jeans, Gru is growing up in the suburbs. As a huge fan of the Vicious 6 (a notorious group of supervillains), Gru hatches a plan to become evil enough to join them. Luckily his loyal, mayhem-causing minions are there to help. Kevin, Stuart, Bob, Otto (a new minion with braces) and the rest of the gang help Gru to build his first lair, experiment with weapons and carry out his first missions.
When the Vicious 6 oust their leader, legendary fighter Wild Knuckles, Gru interviews to become their newest member. But it doesn't go very well and gets much worse after he outsmarts them, becoming the mortal enemy of the apex of evil. On the run, Gru is forced to turn to an unlikely source for guidance and discovers that even bad guys need a little help from their friends.
The film stars Steve Carell as Gru along with Pierre Coffin who gives all the Minions a voice. Julie Andrews voices Gru's mother, Marlena, and Russell Brand is back as Dr Nefario.
Minions: The Rise of Gru is currently scheduled for release on July 2, 2021.