And The Mighty Ducks: Game Changers scores again with episode 2!
The Mighty Ducks: Game Changers Episode 2
Proving that the first episode wasn't just a fluke, The Mighty Ducks: Game Changers easily continues to dish out plenty of feel-good moments and light comedy without becoming saccharine sweet or rushing itself in episode 2. With almost effortless ease it raises plenty of laughs (or at least enough chuckles and smiles) primarily through a handful of perfectly-timed one-liners and the sheer charisma and chemistry of the cast, all at a confident pace.
Each time you think the show is going to go one way, it switches things up and takes a slightly less predictable route. Yes, we've all seen underdog sports team dramas before and we know the obvious formula, but this one still manages to second-guess the audience enough times to feel fresh and smart.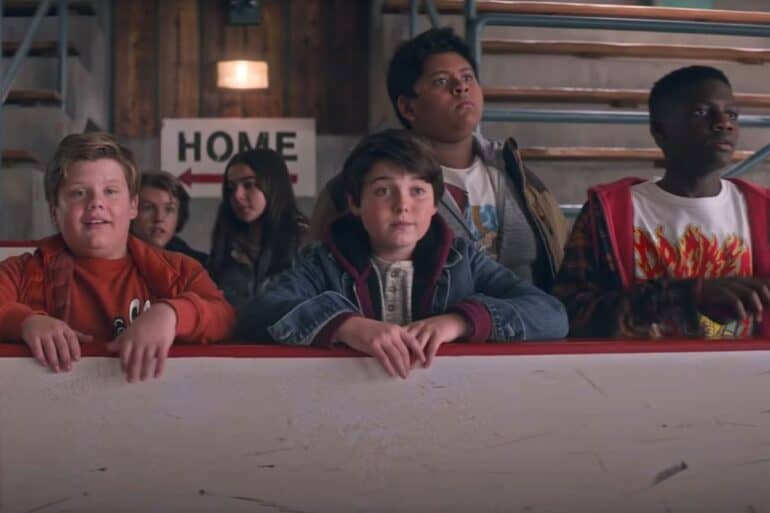 It's ridiculous how enjoyable this show is.
With just a week to go until their first ice hockey game, the newly-formed Don't Bothers team are desperately in need of practice. While their captain Evan hopes they can learn some teamwork and tactics, many of the others don't even know the basics of ice skating. Meanwhile, Evan's mom Alex is their coach and has no idea how to turn the ragtag group of kids into a functioning team and they don't even have the right equipment.
The only possible help they could get is from legendary coach Gordon Bombay, the manager of the Ice Palace rink where they're training. Unfortunately, he's sworn off ice hockey completely and doesn't want to get involved with another team like the Mighty Ducks. With game time rapidly approaching, the pressure begins to mount for the underdogs and it looks like they won't just lose but will be outright humiliated…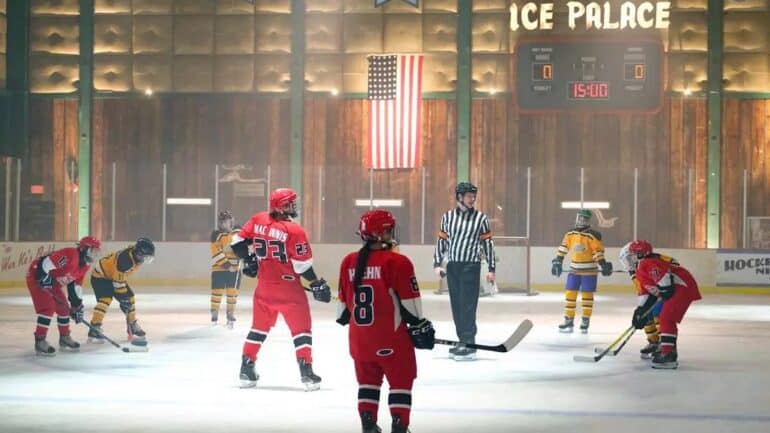 One of the most obvious examples of what makes the show feel different is the automatic expectation that Emilio Estevez's Gordon Bombay is the solution to all the team's problems. Of course, he is; he's the face of the Mighty Ducks franchise, after all, and has led lovable losers to victory before. Except the Gordon Bombay we see here isn't the miracle man we remember. Underneath his cynical shell, the man appears to be broken in ways we can't yet fathom. There's no easy fix here, and the team needs to go it alone with what they've got.
And what they've got is… well, not a whole lot.
They've got a coach who can't coach, players who can't play, and their equipment are some boomerangs tied to broomsticks and a couple of oven mitts. It might be uplifting to say that it's just a game and the kids are playing just for the fun of it, but there's no uplifting fun in being embarrassed. To this episode's credit, it doesn't hold back in showing just how bad they are, to the extent where it's almost uncomfortable. But that's also what makes the whole thing so rewarding too, because the characters find small victories everywhere.
And because of that contrast, those little personal wins seem like massive triumphs. It's a feel-good factor which you don't get from most shows.
Once again the cast of kids prove to be surprisingly likeable, with each one displaying genuine personality and quirks, some neat turns of phrase, and some fantastic comedic timing. While Brady Noon holds it all together as Evan, it's Evan's friend Nick (Maxwell Simkins) who elicits some of the biggest laughs with an almost Chris Farley-esque routine. There's often a tendency to go too broad with younger characters, but this show manages to keep things in check successfully.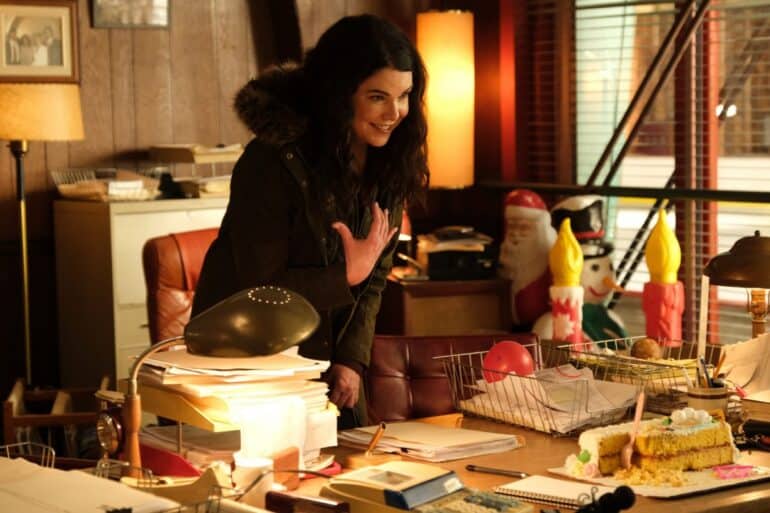 Finally, there's Lauren Graham's Alex.
Desperate to be the parent of the year, she's in the same trap as most adults in finding herself being spread far too thinly. Attempting to be all things to all people and radiate positivity, she's amusingly sweet while being on the verge a nervous breakdown. Like most elements of the show, it manages to make her both predictably familiar and simultaneously different, helping her sidestep the Disney Mom trope of being offensively perfect.
There's a whole lot to like about The Mighty Ducks: Game Changers
Even if it's not the most obvious choice for a must-see show, it's already out-doing the films which preceded it. The next episode can't arrive fast enough.
The Review
The Mighty Ducks: Game Changers ep.2 "Dusters"
Smart, savvy, family-friendly fun.