"The Snyder Cut doesn't exist!"
"The Snyder Cut doesn't exist!"
"The Snyder Cut… exists?"
Since the release of Justice League in 2017, journalists, YouTubers, the press, influencers and everybody who wanted some form of limelight denied the existence of Zack Snyder's Snyder Cut of the film.
Everyone and their mother swore that we would never ever see a completed film. Everyone refused to believe the director when he revealed that a different version of the film did in fact exist. Everyone doubted him and called him a liar.
Everyone except the fans.
Fast forward a few years, and an HBO Max deal later, we're only a few days away from the release of what could possibly be the most exciting film to be released by DC. Yet, even in the wake of the release, even after we've seen trailers and marked our calendars, the press continues to promote the film as an unoriginal and incomplete work.
For fans and supporters of Zack Snyder's Justice League, a new video from YouTuber Film Gob might be the funniest thing you've seen all day.
The new video shows multiple sources hilariously proclaiming that "The Snyder Cut doesn't exist!"
And, oh boy, how joyous it is to see them eat their words.
Watch the video titled "The Snyder Cut Does Not Exist" Ultimate Edition below.
"The Snyder Cut doesn't exist!"
The video is just more proof that journalists not only have their own hateful agenda against the director and the franchise but they're also making up and spreading a false narrative about the films.
In a world where hate spreads faster than love, consumers ate up every negative word.
Zack Snyder didn't lie about his cut of the film. Yes, there was some VFX that needed to be completed but it wasn't the incomplete disaster everyone promised us.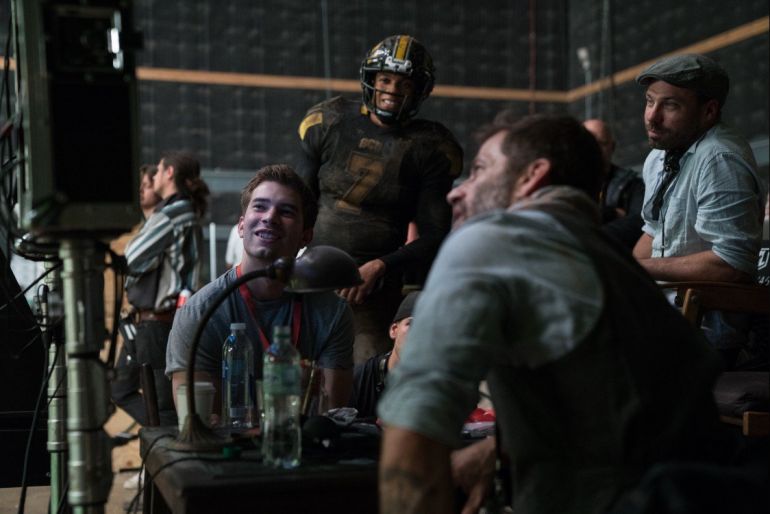 We're days away from the release. The Snyder Cut isn't just a celebration of DC fandom but a celebration Zack Snyder's victory over the media and their consistent lying.
Every time the media said "The Snyder Cut doesn't exist" a parademon got its wings.
Thankfully, we have the Justice League to take them all down.