It all ends here. And could there have been a more fitting finale for season 2 of The Mandalorian?
Din Djarin – the Mandalorian – has made a vow to rescue the child Grogu from the clutches of Moff Gideon… and he's always a man of his word. With his bounty hunter allies Boba Fett and Fennec Shand, as well as New Republic Marshal Cara Dune, he's already learned of the location of Moff Gideon's ship; however, the insider knowledge of Dr. Pershing, along with the man's Imperial shuttle, provide the key to Grogu's potential rescue.
Joined by his other recent allies, the Mandalorians Bo-Katan and Koska Reeves, Djarin puts his plan into action. But even the best-laid plans rarely work out perfectly, and Moff Gideon wields both the Darksaber and an entire army – one comprised not just of stormtroopers, but of mechanised Dark Troopers who will stop at nothing to stop their enemies. Can the Mandalorian rescue Grogu before it's too late, and help restore Bo-Katan to her rightful position on the throne of Mandalore?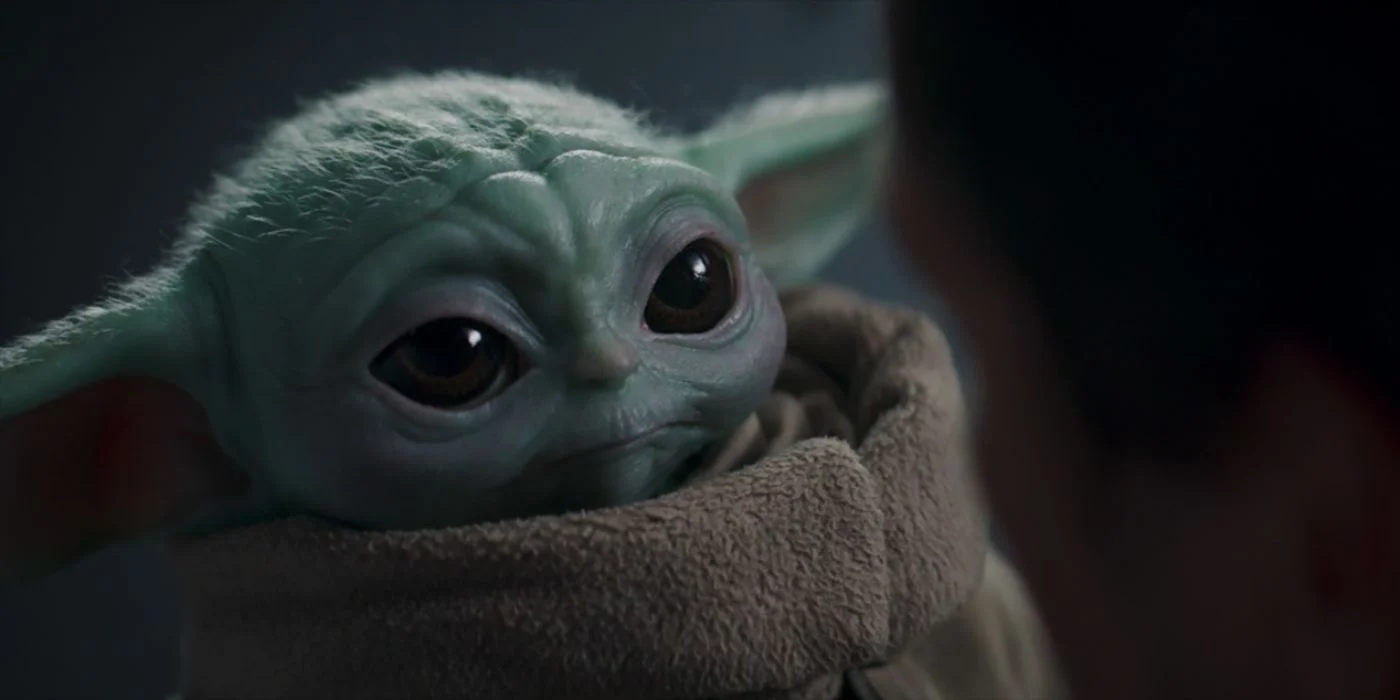 Much like the first season's finale, the show's storytelling plan is pretty simple: the Mandalorian has helped a few people out in previous episodes. So, at the end, they'll all come together to help him out in his own time of need. It's a simple but effective way of getting the band back together, so to speak, which proves that his own (mostly selfless) deeds can pay dividends in the long run. And for those who haven't been keeping track, this season he's certainly made some important friends and allies.
Aside from the returning (but sporadically misfiring) powerhouse Cara Dune, this season he's also teamed up previously with sniper Fennec Shand and the legendary bounty hunter Boba Fett, as well as other Mandalorians Bo-Katan and Koska. They're excellent backup to have, even if they spend a chunk of their screen time bickering with each other (or, in the case of Dune, ironically dithering about with a jammed blaster).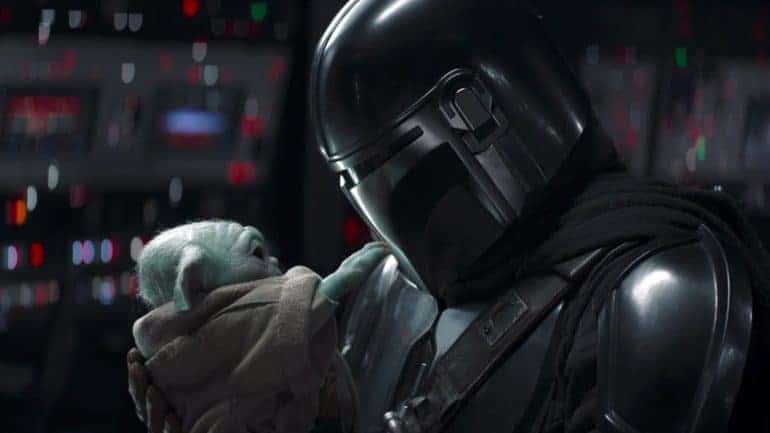 It's unfortunate though that characters like Cobb Vanth, Greef Karga and the iconic Ahsoka Tano couldn't return too. What, is Grogu not good enough for Ahsoka to come back for and help rescue?! Seeing Bo-Katan and Ahsoka together would have been glorious, and even more so if she's gotten to meet the episode's biggest cameo character at the end given her history. However, it makes sense for the show to keep the focus as narrow as it can. It's just a pity though, and feels like a massive missed opportunity.
It's a sad reminder that, as grand as this show is, sometimes the limitations of it can peek through the veneer; each time there's only a trio of stormtroopers on screen instead of an army, or there are less characters than you'd hope to see (Boba Fett's presence is removed too, for the sake of plot), or there are too many reaction shots that feel like padding to extend the episode's running time, or some facial CGI that doesn't quite work… it's a bittersweet realisation. There are some other gripes too, although the level of them will differ for each viewer.
So, back to the question: could there have been a more fitting finale for season 2 of The Mandalorian? Yes. Sure, there absolutely could have been. This episode isn't perfect. It isn't even the best for of the season.
But it's still amazing.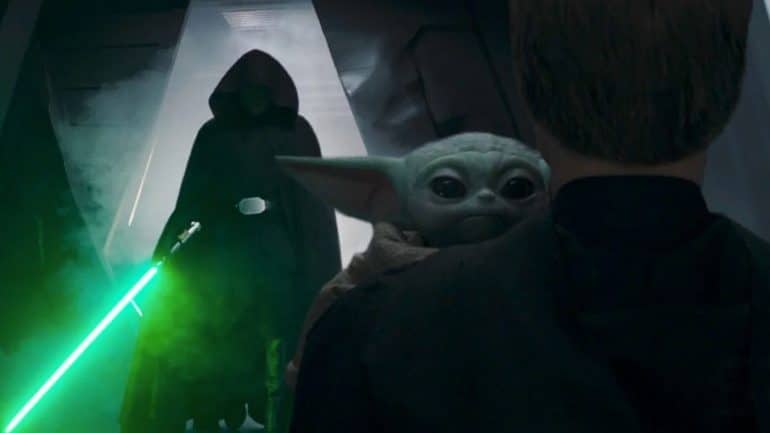 Despite any fan frenzy complaints of things that could have been, this is a real achievement. Remember, this is still a Star Wars TV show and not a movie, with a bloated budget and all the bells and whistles that unlimited resources can buy. What they've pulled off here, while smaller in nature, is a triumph. As a result of this kind of hi-tech guerrilla filmmaking, it's a more personal (and enjoyable) experience than anything in the sequel trilogy and comes across more like the originals.
Not only do the stakes in this feel more real, but each emotional moment has been earned through the progression of the series. Yes, there's "fan service" – from the cameos and a Rogue One/Vader hallway rampage homage, to the jaw-dropping tag scene that brings back the promise of the original trilogy – but it's not just there for cheap thrills. It's perfectly executed, rewarding those who have stuck with the franchise by giving viewers what they want (even if they never knew it, or hadn't dared to imagine it).
It's also emotionally heartbreaking, much as it should have been, and you'd have to have a heart of stone to not be moved by the final act.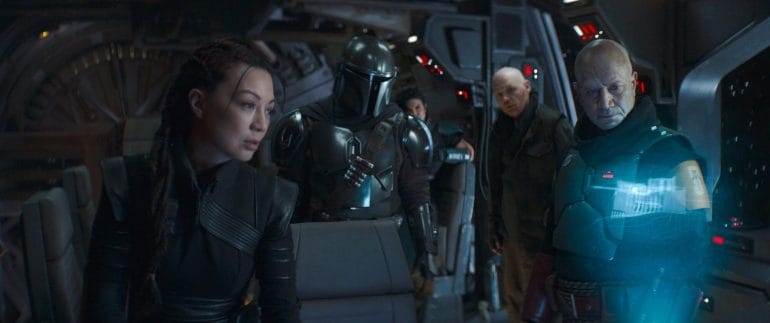 They could have called an end to the episode earlier than they did, just before the show pulls a rabbit out of the hat, and nobody would have complained. Leaving it on a couple of cliffhangers, with the fate of Mandalore in question and a mysterious stranger arriving, would have been enough to drive fans into a frenzy; instead, they let it play out just a little further, subtly tugging on the viewers' heartstrings enough to draw a few tears out. It's the work of creators who know their audience.
There's plenty of action to please every fan from start to finish, and the production in general looks as polished as ever. Moff Gideon is easily one of TV's most charismatic villains, while Mando's Dirty Half-Dozen are a fun bunch to go on an adventure with. Some of the season's biggest plotlines are properly resolved, while still leaving just enough to tempt the audience to return next season for more. Basically, it gets everything right and looks good while doing it.
Much like Grogu, the Force is strong with this one. Now we just wish we could alter time, speed up the harvest and teleport off this rock because, after this finale of season 2 of The Mandalorian, season 3 feels too far away.