This is how to make a Star Wars story. Perhaps more importantly, this is also how to make Boba Fett cool, how to make the Mandalorian a badass, how to evolve the galaxy far, far away and how to turn Grogu into the most "distressed dude" in recent memory. The Tragedy is an episode that piles on even more fan-service for the season, but simultaneously balances it by delivering some serious emotional gut-punches at the same time. And it's all packed into a short, bite-sized runtime of half an hour that would normally be an insult to viewers.
It's all about quality, not quantity. And The Tragedy is a high-quality offering indeed.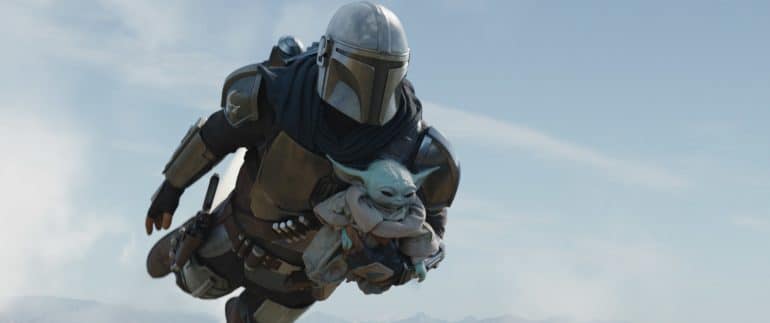 Arriving on the planet Tython, Din Djarin finally escorts the child Grogu to an ancient temple with the hopes of contacting a Jedi to become the child's new mentor. While the pair are initially confused about what to do there, Grogu appears to use the Force to send a message and creates a shield around him, protecting himself. However, the Mandalorian realises that trouble is about to strike when an old Firespray-class interceptor lands nearby – Slave I, a ship which once belonged to the most fearsome bounty hunter in the galaxy.
When the Mandalorian confronts the new arrivals, he's astonished to learn their identities: legendary sniper Fennec Shand and a man claiming to be Boba Fett, owner of the other set of Mandalorian battle armour that Din Djarin has acquired. Despite the considerable bounty on the child, all Boba Fett wants is his armour back, whether by peaceful means or through bloodshed. But when several old Imperial ships arrive seeking Grogu, the Mandalorian must unite with Fett and Shand if they're to survive…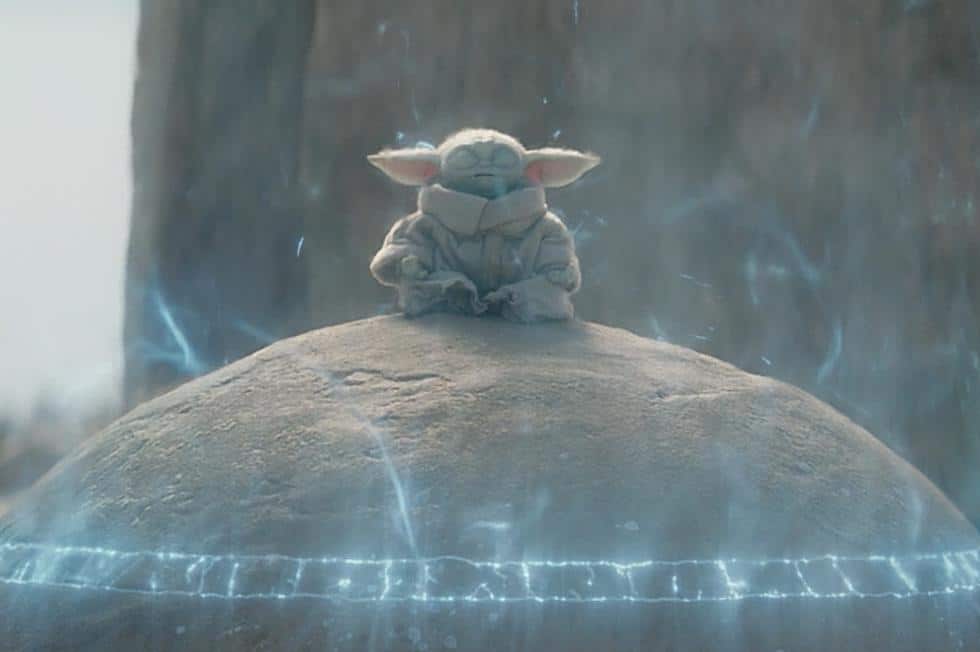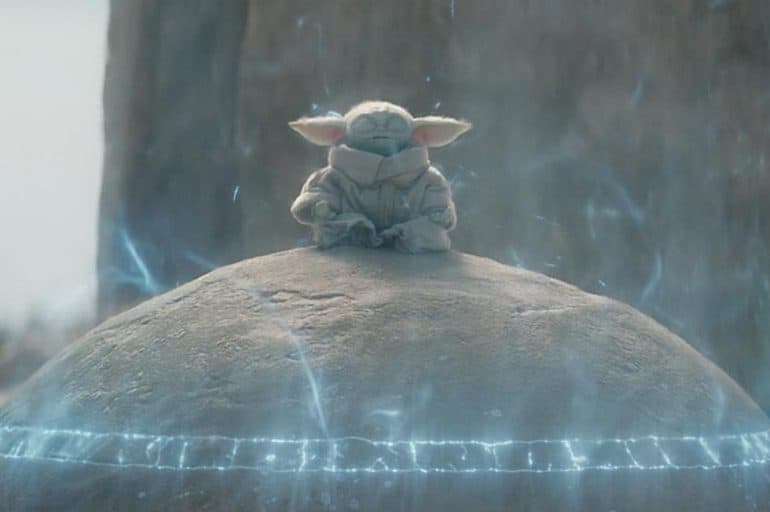 Almost immediately in The Tragedy, the bond between Din Djarin and Grogu is made clear. Yet it's also presented as a very likely possibility that they'll be parting ways very soon, even if it isn't what fans want. It's this emotional core that the show has been building up week after week, and it's hard not to love seeing them together, but it also feels like their time may be drawing to an end.
However, before there's even time to process that potential loss properly, there's the arrival of Slave I. For all the cameos and fan-favourites who have been brought in to liven up the screen, there's something even more special about seeing Boba Fett's ship arrive. The character's return has been teased since season 1, and it's something fans have been begging for, and this golden opportunity isn't squandered in any way. In fact, this most legendary of characters from the original trilogy gets three chances to make a good first impression – and each is noteworthy.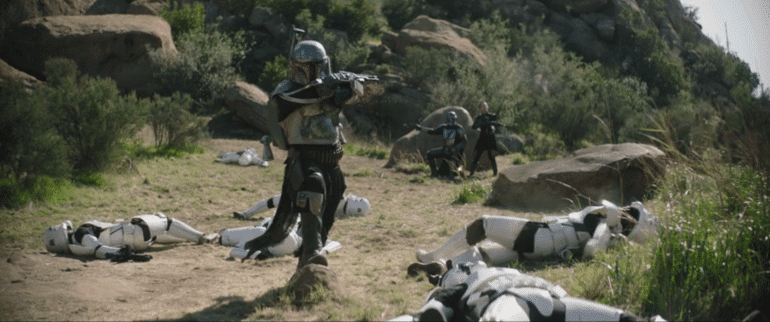 Now, there's plenty of justification for the old argument that Boba Fett was the most overrated character in the old films. After all, he may helped track and capture Han Solo, but we never saw him in action and he was defeated by a blind man, a stick and some bad luck. Regardless, fans have always viewed him as a genuine ass-kicker and now he's given the chance to let rip on screen properly. Not only is he a great pilot and fighter, but he's a blaster-twirling gunfighter of the highest order… and with a fascinating backstory and moral code, to boot.
He's basically everything the fans could want, and Temuera Morrison continues to do the Fett lineage proud.
In The Tragedy, Ming-Na Wen once again shines as Fennec Shand, returning as another notable gun-for-hire who helps make the galaxy seem even more riveting, while Giancarlo Esposito's Moff Gideon truly gets his groove on. He's got the moves like Vader and the smarm of Dooku, and is rapidly overtaking Rebels' Thrawn as the top villain we love to hate. Meanwhile, Pedro Pascal – whether by physical performance or voice work – continues to display increasing levels of emotional depth as Din Djarin.
Oh, and Grogu is as lethal as he is cute and helpless. So full points there.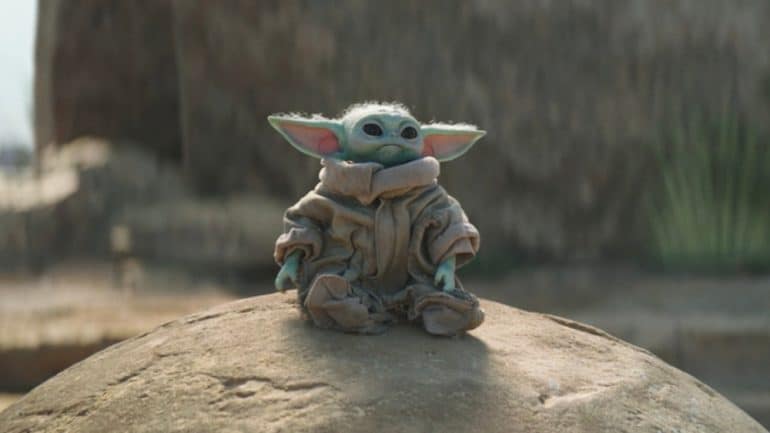 The action, when it arrives, happens thick and fast and is a cut above typical TV fare, and is so perfectly paced that there's also time for the exposition to play out and for the story to be told naturally. Of course, from the moment the episode's ominous title appears on screen you know there's going to be a nasty bump or two; it's the nature of those bumps and how hard they hit that's surprising though. It's hard to not be moved by this episode in some way, which offers viewers an emotional rollercoaster which you don't want to end.
Sadly, it does – and too quickly, as well. Although at least there isn't any padding to draw it out.
It's a near-perfect episode of The Mandalorian, delivering everything the fans could want and more without ever feeling like it's pandering to them. This show continues to march to its own beat, doing the unthinkable and improving constantly. The episode's title may be The Tragedy, but in execution it's nothing less than a triumph.
The Review
The Mandalorian Chapter 14: The Tragedy
The Tragedy is a triumph of Star Wars storytelling.