On the planet Corvus, the brutal Magistrate Elsbeth rules with an iron fist and crushes all who oppose her with her army of enforcers. Only one dares stand her: Ahsoka Tano, the former Jedi initiate and resistance fighter. When the Mandalorian arrives on this forest world, he becomes drawn into the conflict between her and the Magistrate. The Magistrate offers him a spear made of Beskar steel in exchange for his services killing Ahsoka, unaware that he seeks Ahsoka's help with his young ward.
While his first meeting with the legendary former student of Anakin Skywalker is a tense one, Ahsoka understands the importance of the Child – revealing much of his mysterious past, and exploring his use of the Force. But will Ahsoka accept the responsibility his guardianship, and train him to become a Jedi? What is the purpose of Ahsoka's conflict with the Magistrate… and what role will the Mandalorian play in its outcome?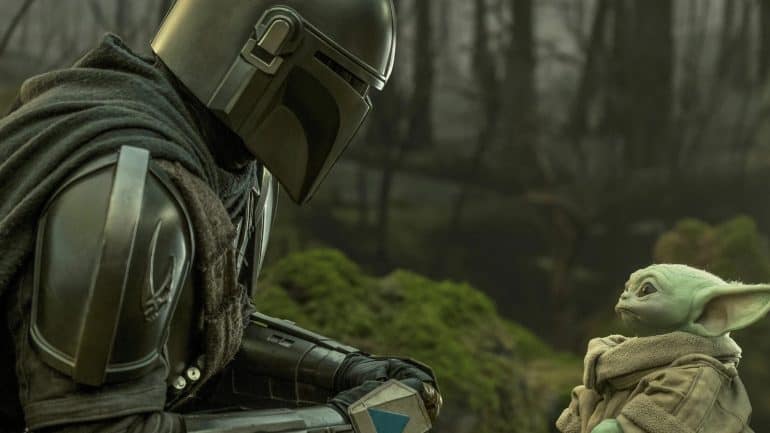 Can we please give Dave Filoni a medal for everything he's done – and continues to do – for Star Wars?
After years of hard work expanding the Star Wars universe through the lore-heavy Clone Wars and Rebels sagas, he continues to build on those foundations with The Mandalorian. In this case, The Jedi goes all out in bringing his fan-favourite animated character of Ahsoka Tano to life. Fans have speculated about it, and this is a gloriously rare example of the reality living up to the hype. Even more enjoyable is that the episode itself is incredible too.
With a story and visuals straight out of a Kurosawa film, this is easily one of the most impressive episodes of The Mandalorian to date in all departments. It's simple but elegant, focusing on small details, conveying information without it feeling like tedious exposition, and lean action. It's the sort of episode where micro-expressions tell a tale and a quick-draw can last for minutes. Forget the big-budget action set-pieces, this does more with less but never feels cheap.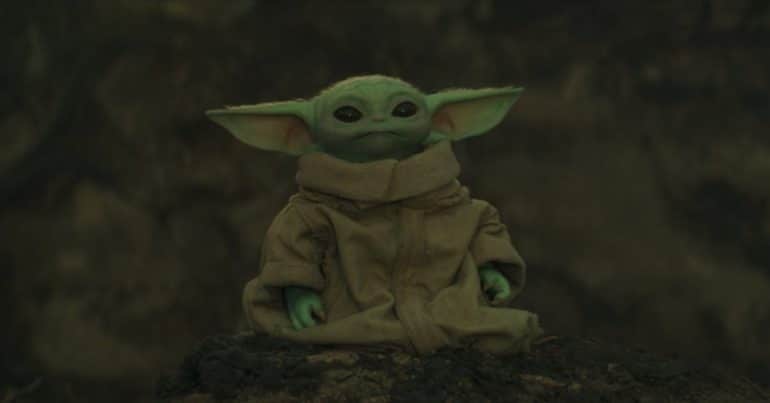 Veteran action star Michael Biehn – a man who has battled both Terminator and Alien xenomorph in his career – plays the Magistrate's grizzled henchman with flair, while Diana Lee Inosanto exudes enough merciless menace to make her a formidable presence. Of course, the real star of this episode has to be Rosario Dawson as Ahsoka, and she's practically perfect. From Ahsoka's stealthy dual lightsaber kills and unorthodox reverse grip to her patient empathy gained from experience and harsh life-lessons. Not only does she look right, but she acts right.
Let's not forget whose story this is though, and get back to Mando and the Child – who now gets his proper name too.
The galactic Lone Wolf and Cub journey continues to play out in fascinating ways, the bond between the two characters becoming increasingly fascinating. Thankfully, this series has made it clear that it won't be dragging its heels on delivering all the key moments for the pair of them. Mando's coolness is elevated once again with some slick action moments, while the Child is an ideal cute and comedic foil. Meanwhile, for every piece of information revealed about the Child's origins, more questions emerge but don't feel forced.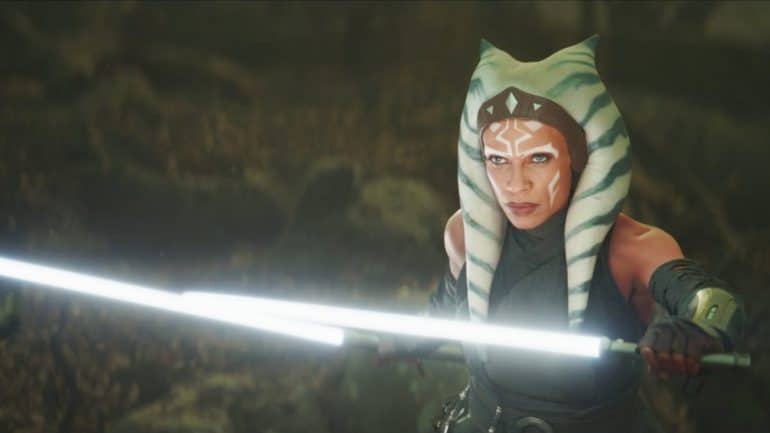 That last fact, in particular, is one of the ways this show is truly excelling. This episode, like the last two, is obviously going to be most appreciated by those who know Star Wars' intricate history inside and out. After all, it's Ahsoka Tano!
However, you don't have to have watched every (or any) episode of The Clone Wars or Rebels to enjoy it. It's obvious who the good and bad guys are, enough details are revealed to explain the big picture, and it's entertaining enough on its own merits even if you're not a Star Wars fan. You can be a casual viewer or a lifelong fan, and it doesn't matter.
But sure, if you enjoyed the cartoons then you'll love this!
The Jedi is a slow-burn gem which represents The Mandalorian at its best. You don't have to know every reference to enjoy it, nor to appreciate the many layers it has, and TV shows don't come much better than this.
The Review
The Mandalorian Chapter 13: The Jedi
Cartoon dreams become reality