Having slain the krayt dragon that was terrorising the inhabitants of Mos Pelgo, the Mandalorian and the Child make their way back to Mos Eisley.
Their journey back is not without incident though, as they're attacked by bandits looking for a quick score. While the Mandalorian considers his journey an initial waste of time, upon returning to Mos Eisley he learns that someone else may have information on where the other Mandalorians have relocated to. All he has to do is one simple job:
Transport a passenger to a nearby planet.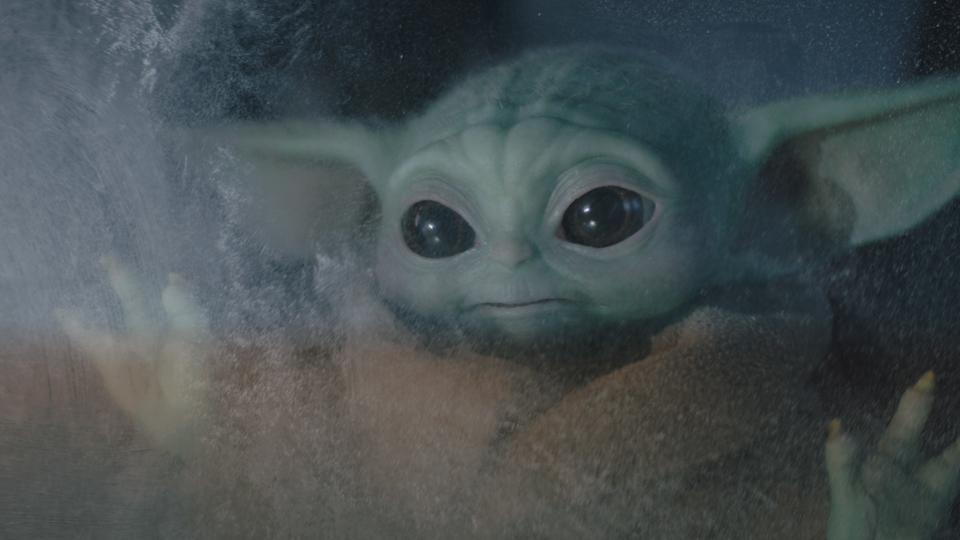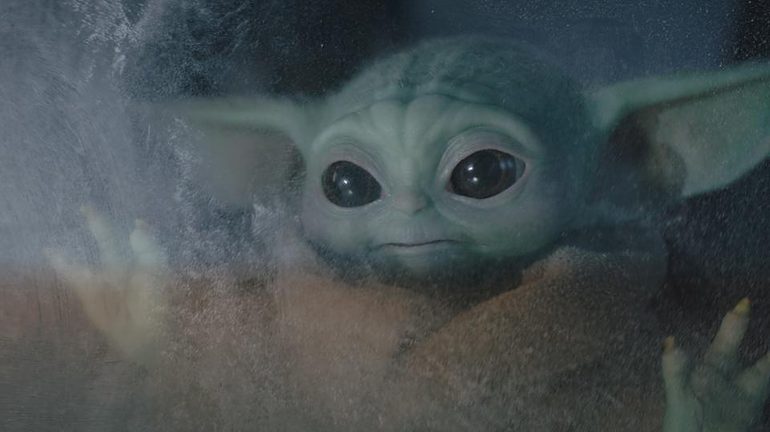 However, there's always a catch. He can only travel at sub-light speeds, because his passenger – known only as The Frog Lady – is a mother transporting her spawned eggs to her husband and they must be kept safe at all times.
The Mandalorian and his precious cargo face increasingly dangerous odds, as patrols of New Republic X-Wings in the area search for criminals, and their only safe haven may not be as safe as first appeared. How far will a parent go to protect their child? The Mandalorian is about to find out…
The Mandalorian Chapter 10: The Passenger… is a good episode. And that's a bad thing.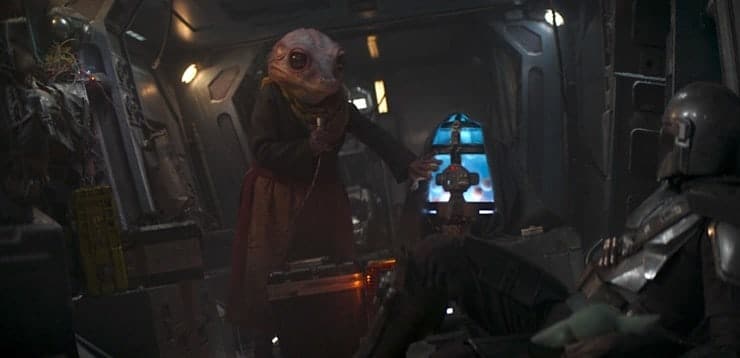 That's because this series, The Mandalorian, more often than not, has been great.
Good… good is fine, but great is better. In other words, by the show's own lofty standards it's a disappointment. The thing is, on many shows being good would be just fine, and this episode certainly has some fantastic moments which will entertain fans. Unfortunately, despite everything going on, it feels like an early-season filler episode that (apparently) doesn't do much to advance the overall plot.
Directed by Marvel's Ant-Man director Peyton Reed, the action starts right from the beginning with a quick reminder of how protective Mando is of Baby Yoda. Anybody or anything threatening its life is instant bantha poodoo. It's a fun set-piece, but one that seems forced and only there to pad out the running time. It does successfully set up the theme of protective parenting though, and if there's one thing that holds this episode's story together it's that.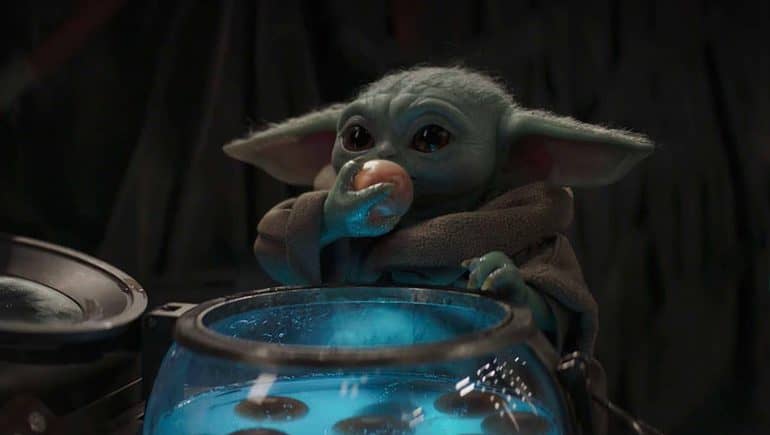 The Frog Lady, protecting her spawn, is sadly one of the more blatant MacGuffins to be used in the show and the whole mission seems to have little bearing on anything.
Of course, Mando being used for taxi duty leads to them being rumbled by the local X-Wing pilots and a crash landing, because… well, something has to happen in this episode. Also, it's shocking to see Baby Yoda developing quite a taste for Frog Lady's eggs and it goes from cute to disturbingly psychotic pretty quickly.
Is it a warning of darker things to come, or a misguided attempt at comedy? It's hard to tell, but it may not survive long enough for us to find out if it keeps doing this.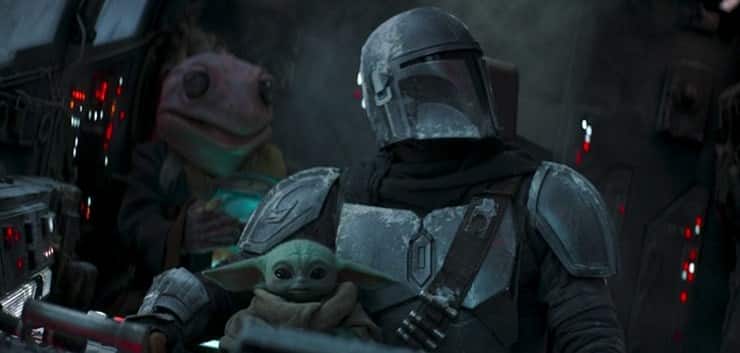 This episode of The Mandalorian smartly keeps piling the pressure on Mando, and, as a result, increases the tension with the viewer. One minute, Mando is trying to curb Baby Yoda's eating habits; the next he's getting shamed by the Frog Lady for being irresponsible and his ship is totalled.
Naturally, it's at that moment when they unleash the Krykna arachnids from Star Wars: Rebels as this episode's Easter egg – no pun intended – and before long all of our heroes are being chased down by an angry mommy spider and her army of millions of kids. It's a fine example of the story building in layers, and all with a neat thematic bow on top to tie it together.
It's the moment everything is resolved when you realise how lazy it is, and the moral of the story – that parents protect their kids – is painfully obvious.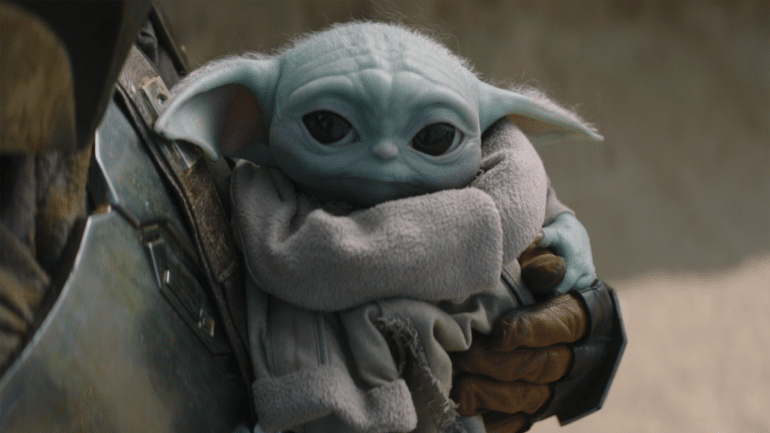 In fairness, the action is great, it looks and sounds amazing as always, and the directing is solid. There are some laughs, a little lore, and it's good to see more being explained of the political situation in the background. Mando is impressive and continues to cement his legacy, while Baby Yoda reminds us of how dangerous he can be. It is, as stated, a good episode. There's nothing wrong with that.
It just isn't a great one.
This may satisfy your Star Wars craving, but it isn't quite satisfying enough. For other shows, this may be enough, but not this one. This is The Mandalorian.
The Review
Chapter 10: The Passenger
An average episode that's more "filler" than "thriller".