After years of waiting, The Lord of the Rings and The Hobbit trilogies are finally being released on 4K Ultra HD Blu-ray.
All six films have been completely re-mastered under the watchful eye of Peter Jackson and will be available on December 1st, with a 4K Ultra HD Middle-Earth Ultimate Collector's Edition to follow next year.
Additionally, the extended editions and theatrical cuts of the movies will also be available in the new format, along with an array of new bonus material. Warner Bros plans to release each series separately in its own respective box set, including a Lord of the Rings set that will include a replica of the one ring that rules them all.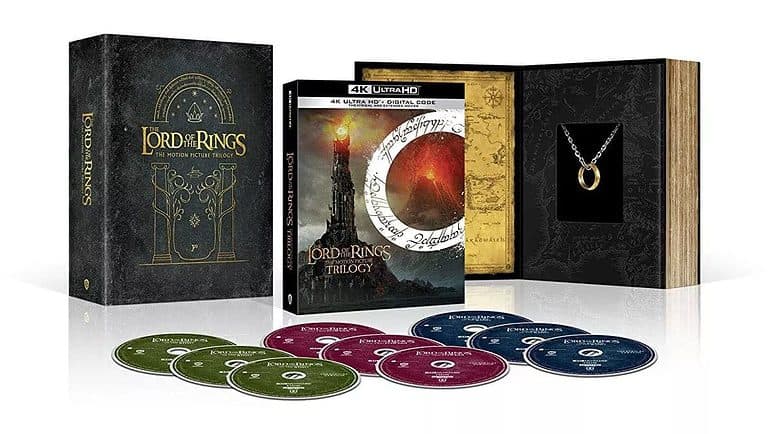 The announcement was made by Lord of the Rings actor, Sean Austin who starred as Samwise Gamgee in all three films.
"I'm excited today to announce that Warner Bros will be releasing The Hobbit trilogy and The Lord Of The Rings trilogy on 4K UHD on December 1st for the first time. It promises to be the most incredible home-viewing experience possible".
He also described his time working with the director as the adventure of a lifetime and said the friendships he made will last forever.
Peter Jackson's Lord of the Rings trilogy debuted in December 2001 and went on to gross 2.981 billion dollars at the global box office. The films went on to win a slew of Academy Awards, including Best Picture and Best Director for Return of the King.
The Hobbit trilogy didn't do so well with critics, but the movies still achieved a phenomenal 2.935 billion dollars at the global box office.
Are you excited to watch The Lord Of The Rings and The Hobbit in 4K?