Each new year brings with it a new LEGO game and with it the opportunity to build, smash and collect once again. Based on the current animated film, The LEGO Movie 2 Videogame is the latest.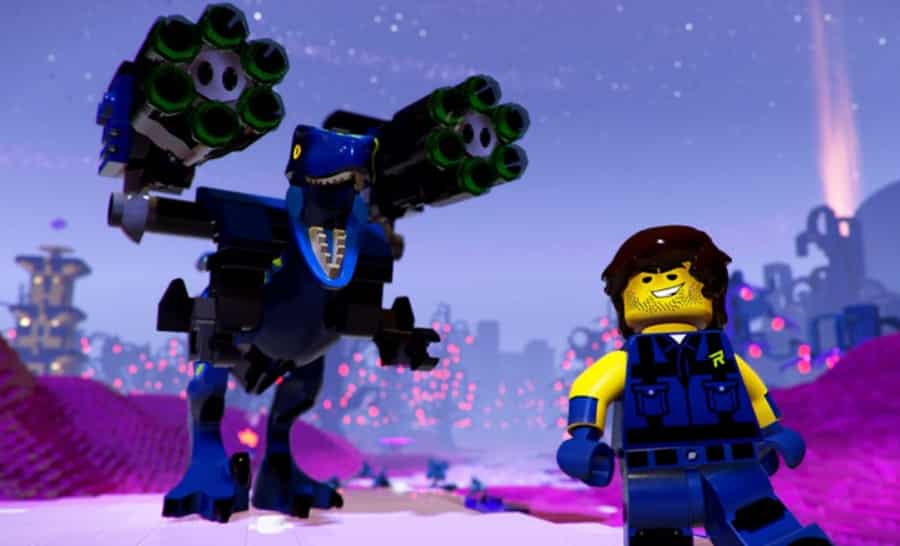 The LEGO Movie 2 Videogame follows the plot from the film closely. After the event of the first film, Bricksburg has been turned into a post-apocalyptic wasteland named Apocalypseburg. It's a rough and tough place where only the most hardened can survive. Of course, everybody's favourite orange vest clad minifig, Emmet, won't let something like the apocalypse get him down as he is still his happy-go-lucky self, even if everyone around him has "grown up".
Cue an invading force, his friends being kidnapped, a mysterious new Queen and you have all the elements for a memorable adventure, or do you?
Where previous LEGO games tended to use dialogue and sometimes scenes directly lifted from the respective properties, The LEGO Movie 2 Videogame uses cutscenes completely rendered in-game. It's a nice touch and it allows developer TT Games to weave their own humour into these scenes.
Unlike the film, the whole story is narrated by Emmet's friend Wyldstyle and, while this does help move the narrative forward, there are times where the exposition just becomes a tad overbearing.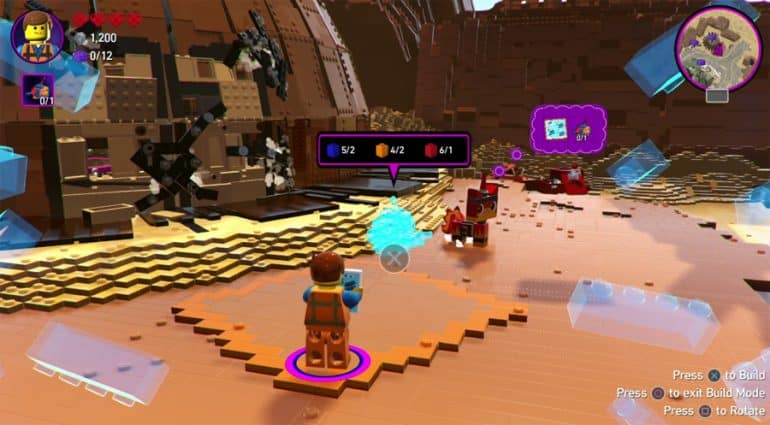 As one would expect from a LEGO game, you will be spending most of your time building and breaking stuff while collecting what feels like an insurmountable number of collectables. Although this is still the case, TT Games have tried to mix things up a bit by introducing a few new mechanics.
The most notable of these is that The LEGO Movie 2 Videogame plays more like an open world game, similar to LEGO Worlds than any of the other previous entries. Players will still be following the main story path but, each of the worlds, or in this case systems, players will get to explore are littered with NPC's looking for someone to aid them in their time of crisis.
It's a welcome change. The main problem though is that each of the game's systems tends to feel mostly empty. It wouldn't have been a huge problem if the levels were a little more compact but, due to the larger sized maps, their emptiness is quite noticeable.
Having said this, visually, these systems are stunning. Each environment looks like it has been meticulously built out of hundreds of thousands of LEGO bricks. It's at times a feast for the eyes, and I have to say that I didn't think that LEGO bricks could look so good.
Another change the game brings is in how building objects work. Where previous LEGO games tasked you with breaking specific objects and then using their blocks to build a more useful object, The LEGO Movie 2 Videogame tasks players with collecting a certain amount of coloured blocks before being able to build the object needed to solve a puzzle or traverse an environmental hazard, such as building a generator to power an object or a trampoline to jump up to a ledge. This makes building objects feel more involved.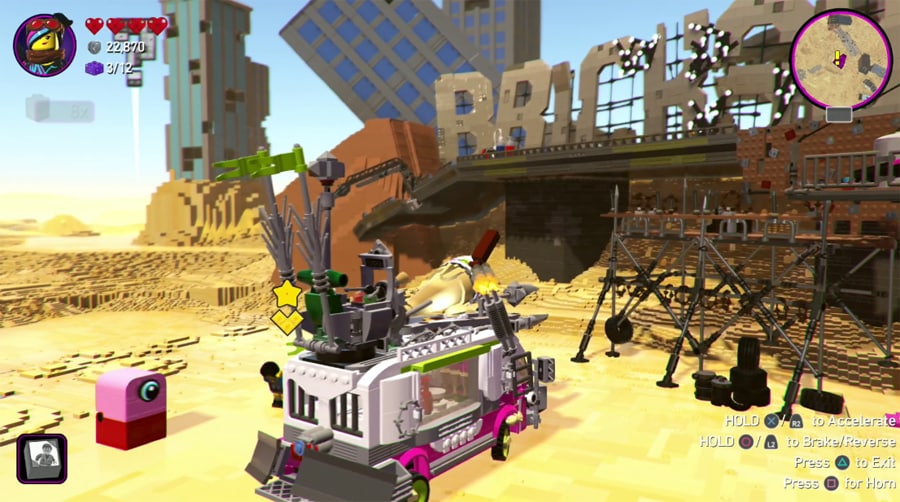 When exploring the different systems, players will be able to open chests. These chests contain relics, which, in essence, are loot boxes.
Now, before you run away, these loot boxes are free and only costs you some in-game exploring. Each of these relics can be opened at the various shops that are found in each system and can contain a new character skin, building or other useful blocky objects. Some of the items you find can be used to help build your own little LEGO town.
Of course, there are a few new additions to the formula that just doesn't work very well too.
One of the mainstays of the series has been swapping between LEGO characters you unlock in order to use their various abilities to solve some of the game's environmental puzzles. The LEGO Movie 2 Videogame forgoes this completely. Instead, players can change the "skin" of their minifig to any of the ones they have unlocked as abilities have now been relegated to items you can equip.
Sure, there are times when you have to change to the Rex Dangervest skin in order to understand the Raptor you are talking to but mostly you'll find yourself deciding to stick with one skin.
Combat once again boils down to smashing a button until your opponent explodes into multiple LEGO bricks. There are also new special Build Attacks, basically powerful quick-time events. Still, combat is mostly a repetitive affair. Luckily, there are far fewer combat sections than in previous LEGO games.
A highlight though is the boss encounters at the end of each of the levels. These feel like little puzzles you have to solve in order to be victorious. I just wish there were a few more of these.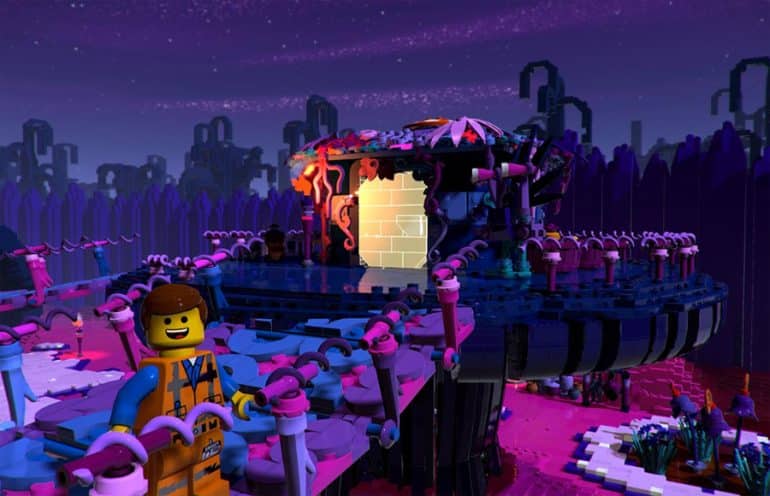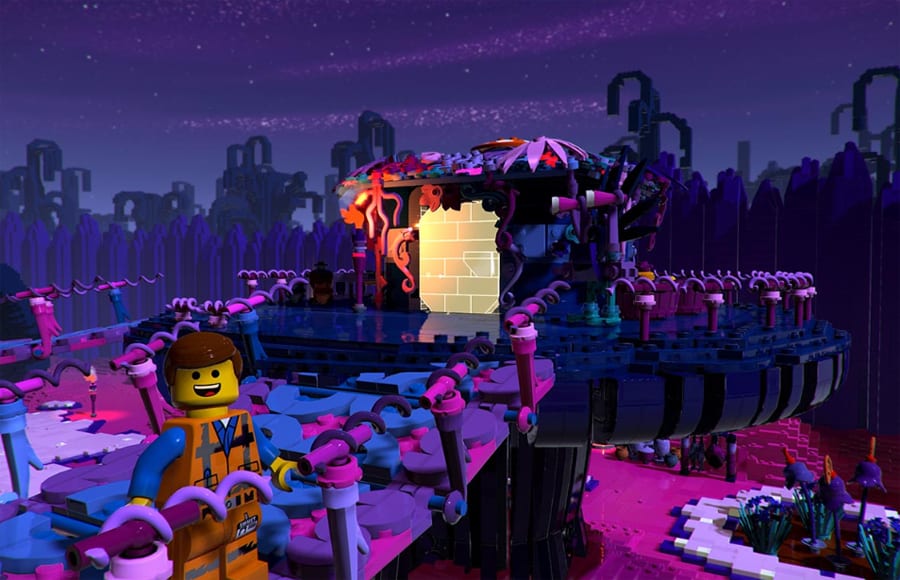 The LEGO Movie 2 Videogame brings with it a few welcome changes to the LEGO game formula. Unfortunately, not all of these works well, and it can feel at times as if TT Games just threw a bunch of mechanics to the wall to see what would stick.
If you are looking for another classic LEGO game, then this is the game for you. It adds just enough to keep the LEGO games formula from feeling stale. In the end, I did enjoy going on an adventure with Emmet and the gang. I just wish there was a bit more to it.
The Review
The LEGO Movie 2
The LEGO Movie 2 Videogame does just enough to keep the LEGO games formula from becoming stale.
PROS
LEGO has never look so good
Boss fights
Building your own little LEGO town
CONS
Minifigs don't have unique abilities
Levels can feel empty
Review Breakdown
Storyline

0%

Gameplay

0%

Graphics

0%

Replay Value

0%

Sound and Music

0%