Every now and then a game comes along that completely entrances you and sucks you into its magical world. One such game for me was The Legend of Zelda: Link's Awakening.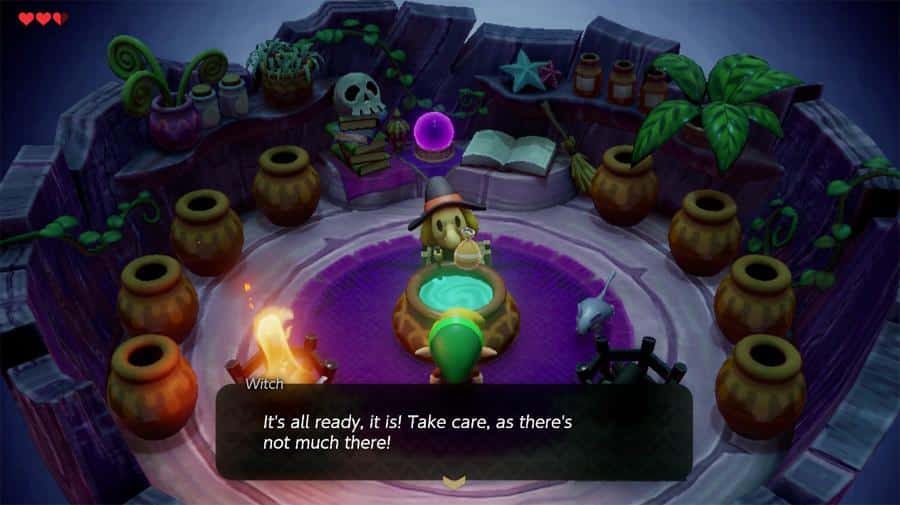 I still have fond memories exploring the pixelated island of Koholint on my Game Boy, helping Link to solve various puzzles and beating up some serious monsters. It was a game that I still think of fondly, even after all these years.
So, imagine my excitement when I heard that the game would be receiving a shiny new remake for the Switch. However, nostalgia aside, is The Legend of Zelda: Link's Awakening still just as amazing as I remembered or is it a relic of the past better left as a fond memory?
For those who might not have played the original The Legend of Zelda: Link's Awakening, the game sees players taking control of the green-clad hero, Link, who finds himself mysteriously washed ashore on a strange island. He is tasked with waking up a magical wind fish, who is snoozing inside of an egg on the top of a mountain.
As you can probably summarise from the short introduction, this is one of the weirder Zelda games in the series.
Right of the bat, the first thing you will notice that sets the remake apart from the original is its new visual style. Gone is the pixeled graphics and in its place is a visual style that makes it feel like you are playing with little toy figures. It's all very charming and cute and I soon started to appreciate the game's new aesthetic. Everything has a glossy sheen to it, from the trees to the island's inhabitants. Even the monsters look like they could have been taken out of a child's toy box and meticulously placed for you to play with.
That said, it is clear early on that the new visuals do put the Switch through its paces as I did experience a few frame-rate issues. It's not a big deal and more of a minor annoyance.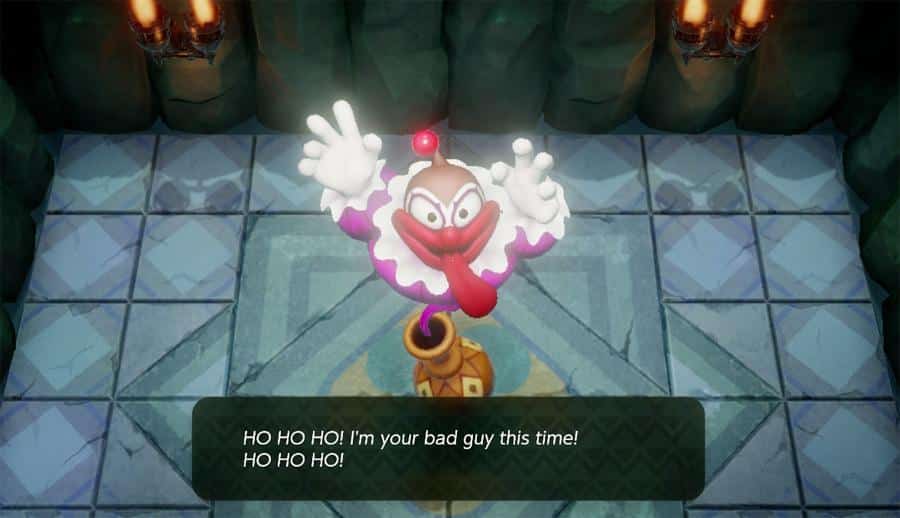 Even with the new visual style, The Legend of Zelda: Link's Awakening still feels like a lot like the original. In fact, many might find it a tad old fashioned and slow-paced, especially if your first introduction to the Zelda franchise was the excellent Breath of the Wild.
Unlike Breath of the Wild, this is a much more linear experience that leads you through its world one dungeon at a time. As you make your way across the map exploring dungeons and killing monsters, you will discover areas that, at first, might seem inaccessible, that is until you unlock a new ability or tool to help you overcome this.
Speaking of new abilities, along with the new visuals comes a slew of new improvements, such as having Link's abilities, for instance, running and dashing permanently mapped to specific buttons. This makes the game feel a tad more modern and makes controlling Link and exploring the island just that much easier and enjoyable. You can also now fast travel to any warp point you have unlocked on the map.
Along with these improvements, the game also includes more hidden seashells and heart pieces to collect than the original and even adds a new doll collectable, making sure that you'll spend loads of time exploring every nook and cranny of the island.
A brand-new addition to the game is the ability to create your own dungeons to explore or challenge friends with called Chamber Dungeons. Although this is a great idea, it's not implemented very successfully, especially when comparing it to the amazing Super Mario Maker 2.  The whole process of building your own dungeon should be fun and creative. Unfortunately, this is not the case as the game requires you to follow some set formulas, which, ultimately, dampens the creativity. It is a shame as this addition does show a lot of promise.
As a remake, The Legend of Zelda: Link's Awakening is a great achievement. It improves on the original while still keeping the elements that made it so charming in the first place. Sure, some might find it a bit old-school and slow but, if you stick with it, you'll find a wonderful game that will fill you with nostalgia. This is how remakes should be done.
The Review
The Legend of Zelda: Link's Awakening
The Legend of Zelda: Link's Awakening is a shot of nostalgia done right. If you loved the original, you'll love the remake even more.
PROS
Wonderful new visuals
Great dungeon designs
Just as charming as the original
CONS
Chamber Dungeons isn't as great as it could be
Review Breakdown
Storyline

0%

Gameplay

0%

Graphics

0%

Replay Value

0%

Sound and Music

0%