After the success of its first emotive survival horror game, Naughty Dog's highly-anticipated The Last of Us Part II had really big shoes to fill. Its critically acclaimed predecessor, after all, drew favourable comparisons to Citizen Kane and was hailed as a remarkable achievement and milestone in gaming and storytelling. How could it possibly improve on that?
Scepticism always follows success and despite the rocky road that has finally led to the release of The Last of Us Part II, we're happy to report that the studio has managed to overcome the challenges and recapture the beautiful derelict world of death and human emotion in its sequel.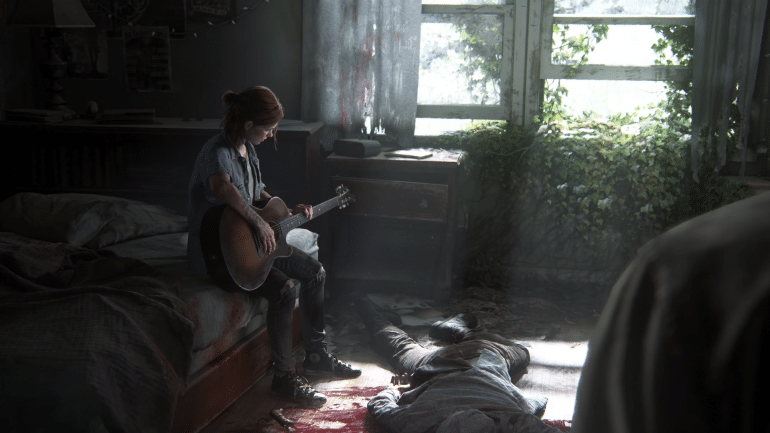 Unlike the original – which focused on love, hope and survival – death, anger, and hate bleed together seamlessly in The Last of Us Part II to tell a very dark and often brutal narrative about vengeance. Like creative director Neil Druckmann warned, Ellie's extraordinary journey asks incredibly difficult questions. And the studio certainly isn't pulling any punches.
What's most surprising about the new title, however, is that the hordes of monsters and undead at the fore of the first game are no longer the main focus or the biggest threat. The humans, who all carry a terrifying backstory with loads of baggage, are. Innocence is a luxury the grown-up Ellie, the game's 19-year-old heroine and main protagonist, can no longer afford. She is at the centre of unrepentant heartbreak and unforgiving violence in an unsound world that has somehow become more bitter and cruel.
The game picks up five years after the end of The Last of Us Part 1. Joel and Ellie have settled into a community where they both play pivotal roles in the safety of the town and its people. At 19, Ellie is developing into a woman and begins challenging Joel to stop treating her like a child. But more importantly, we can tell from the first time we see her onscreen that everything about this harsh world has finally taken a toll on her, both mentally and physically.
The opening events of the game only solidify Ellie's anger further. Without getting into too many details, because this is a story worth experiencing yourself, things take a turn for the worse pretty quickly and Ellie is forced to become something of a monster herself.
Of course, this results in rather violent gameplay where you may be required to slice someone's throat or bash their head in with your boot. But we're not talking about the guilty pleasure violence you see in Tarantino films. The Last of Us Part II manages to make every death and kill feel personal and brutal. You're never numb to it. They're not just obstacles. Even killing a wild animal will leave a bitter distaste in the mouths of players.
There's no humour to take the edge off either. Instead, there's a strong sense of "what did I just do?" after slitting the throat of one of your enemies. Also, people and creatures don't just die easily. They cry and beg for mercy. It's pretty grim.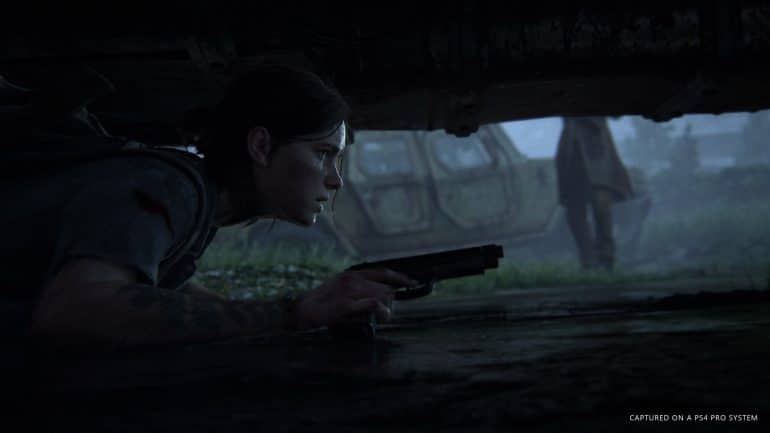 Fans of the original will be happy to learn that the gameplay in The Last of Us Part II builds on the first game, and seven years of progress brings us better combat, better enemy AI, better stealth, better graphics and numerous other improvements.
Stealth continues to play a major part in navigating and surviving the deathly surroundings. Move too fast and an enemy can spot you and call for backup. Move too slow and a guard dog might sniff you out and signal his owners.
AI enemies, who are able to communicate with each other, are a lot smarter this time around too. You won't be able to Rambo your way through the game, unfortunately. There are situations that require you to hide and be quiet and smart.
The enemies have also become better fighters, which means combat isn't as simple either. You'll be required to dodge the swing of an axe and time your punches and gunshots too. And since Ellie is a lot smaller, although more agile than Joel, fight sequences are a bit more challenging and, overall, more polished.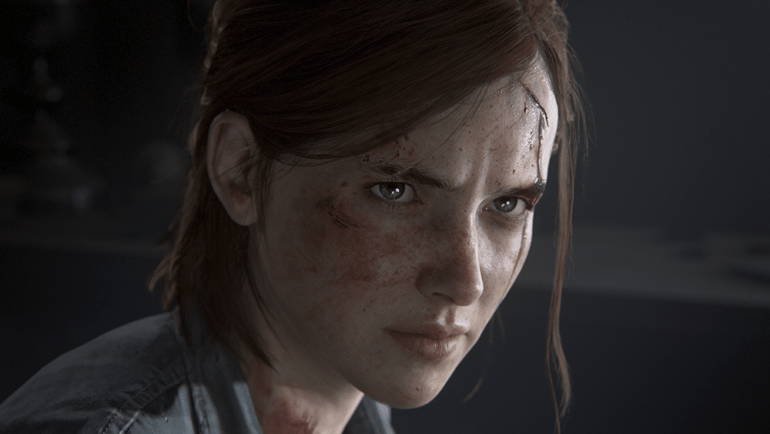 Like the first game, you'll also be able to update your weapons and craft new advancements as you go along. Personally, I spent very little time in the dedicated menu actually updating any of the stats. Considering that I played on Medium and the weapons available sufficed, this didn't feel like a critical part of The Last of Us Part II.
Aside from collecting health (or crafting health bandages) and finding ammunition scattered throughout, I rarely cared for adding a silencer to any of the guns or adding a crosshair to the crossbow. Same can be said about the collection of trading cards and letters you find hidden within the environment. It's great if you're into trophies, but it never feels like a necessity.
It's obviously impossible to mention every improvement here, but, suffice to say, The Last of Us Part II is without a doubt Naughty Dog's most ambitious game to date. You ride horses, swim through sewers, climb skyscrapers, steer boats, squeeze through gaps in the walls, face off against giant monsters, and so much more.
https://www.youtube.com/watch?v=jrZd1QYzSAs
The developer has to be commended for creating a very interactive world while pushing the boundaries of gameplay. In the same way that the first game revolutionised what audiences thought was possible with the PS3, The Last of Us Part II surpasses the expectations of a PS4 title. In most cases, it looks and plays like something next-gen.
Even with all the leaks and reveals, sitting down to play The Last of Us Part II is an incredible experience. It must also be mentioned that the true ending of the game was never leaked. There are tons of surprises, reveals and mystery that haven't been spoiled.
https://www.youtube.com/watch?v=hbvyBPahBGs
So, yes, in short, The Last of Us Part II holds up as a worthy successor to one of the best games of all time. It's dark, moody, and, most importantly, you feel a personal connection to the story and the characters.
The Review
The Last of Us Part II
The Last of Us Part II is everything you loved in the first game, and more. Naughty Dog has done an amazing job. You'll need to get reacquainted with Ellie. But once you do, her journey will feel personal and important to you.
PROS
Very human story
Interesting new characters
Builds on the first game
CONS
Sometimes the LGBTQ+ narrative feels forced
I miss the Ellie from the first game
Review Breakdown
Storyline

0%

Gameplay

0%

Graphics

0%

Replay Value

0%

Sound and Music

0%