If you've already finished The Last of Us 2, go and grab your controller and get ready for another round or two! The latest update for the action-packed game is coming, and with it comes new modes, trophies and difficulties for all your fun zombie murderin'!
First up, there's the Grounded difficulty, where supplies and ammo are almost non-existent. The enemies are even smarter, tougher and inflict more damage too. Do you think it can't get harder? Well, think again. When playing in Grounded difficulty, there's no HUD and no listening mode. Sounds fun!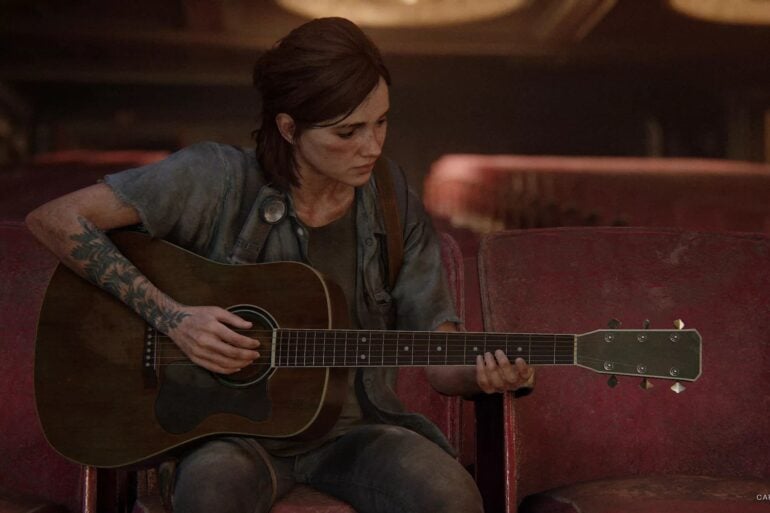 Next, we have the new Permadeath mode; and it's exactly what it sounds like. Permanent death. You die and that's it. You have to restart. Just the idea alone is beginning to make me sweat, nevermind actually trying to beat the game. I bid all of you brave people who attempt it good luck. You'll need it.
If you do actually manage to beat the Permadeath and Grounded modes, there are two new shiny trophies for you to add to your collection, although you won't need these to get the platinum trophy so many people are desperate for.
Naughty Dog also decided to add new gameplay modifiers in The Last of Us 2 update which can completely change the feel and look of the game. The full changelog will be down below, but here's a rundown of the main features to look forward to:
New Render Modes – If you want to feel like you're playing a TellTale game, you can – maybe just with a bit more fun involved.
Infinite Ammo and Bullet Time – If you're a more casual player that wants to take it easy, there are even more ways to do so. Slow down the game when shooting enemies, making it almost impossible to miss the target. Also, with Infinite Ammo, you'll have all the chances you need to hit that target.
The Last of Us 2 update is releasing this Thursday, on the 13th of August.
Below is the full changelog for the Grounded update:
Difficulty modes
Grounded Difficulty
Permadeath Mode
Trophies
The Last of Us 2 update introduces two new Trophies: one for completing the game with Permadeath enabled and another for beating it on Grounded difficulty. Neither of these will be required in order to earn the Platinum.
New Graphics, Audio, and Gameplay Modifiers
Mirror World
Mirror on Death
Slow Motion
Bullet Speed Mode
Infinite Ammo
Infinite Crafting
Infinite Melee Durability
Infinite Listen Mode Durability
Infinite Listen Mode Range
One Shot
Touch of Death
8-bit Audio
4-bit Audio
Helium Audio
Xenon Audio
New Options and Improvements
Film Grain Adjustment Option
Disable Listen Mode Option
Motion Sensor Function Aiming Option
Arc Throw HUD Display Option
Aiming Acceleration Scale Option
Aiming Ramp Power Scale Option
Accessibility Improvements to Ground Zero encounter and rope gameplay
Additional accessibility improvements