Pat Morita became a household name thanks to his legendary portrayal of Mr Miyagi in The Karate Kid franchise. His character's legacy lives on in pop culture today, with fans regularly revisiting the movies through the years.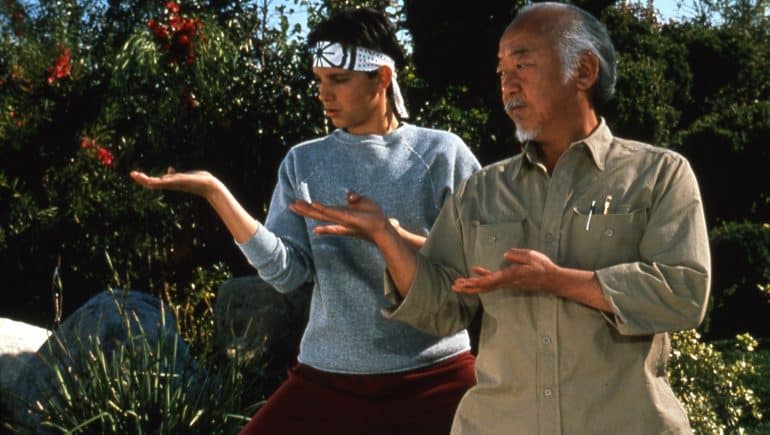 The Karate Kid debuted in 1984, with Ralph Macchio making his first appearance as Daniel LaRusso. Having moved from New Jersey to California, Daniel is constantly tormented by kids from a local karate group. As luck would have it his new neighbour, Mr Miyagi is a karate master who takes Daniel under his wing and encourages him to compete at the All-Valley Karate Championship. Daniel defeats his bully with his famous crane kick, cementing the movie's place in history as one of the greatest underdog success stories ever told.
After two sequels, The Karate Kid movie franchise ended with The Next Karate Kid starring Hilary Swank and Pat Morita. The original was remade in 2010 but didn't come close to the success of its predecessors.
However, it seems like Pat Morita had big ideas for another Karate Kid movie.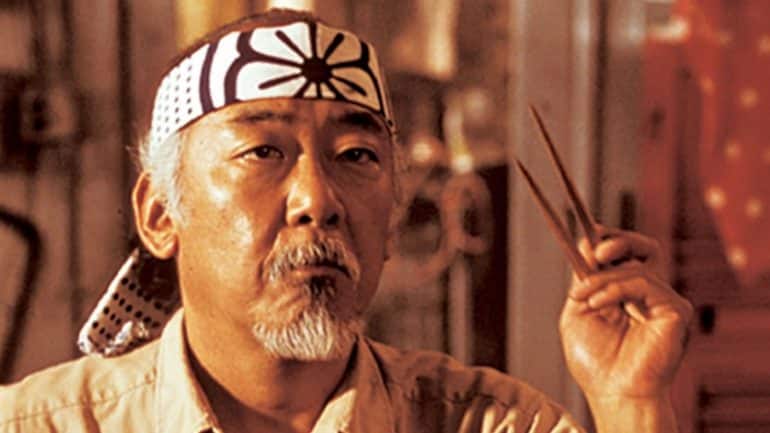 The revelation was made by William Zabka during an interview with Collider. The actor played Johnny Lawrence in the first two Karate Kid movies and has reprised the role in the Netflix follow-up series, Cobra Kai.
This is what he said…
"I had so many people that had ideas for Johnny Lawrence. Actually, my favourite one was Pat Morita himself had an idea. He wasn't done with Miyagi yet, and this is in his last years. He called me he said, 'BZ BZ, I have a great idea for Karate Kid 5.' Miyagi's going to die, and he wanted him to have a proper Okinawan burial, but while he's sick, he saw Johnny Lawrence as being his doctor'".
"I thought that was interesting. That was probably the wildest idea I could've imagined, and coming from Pat Morita, it was awesome."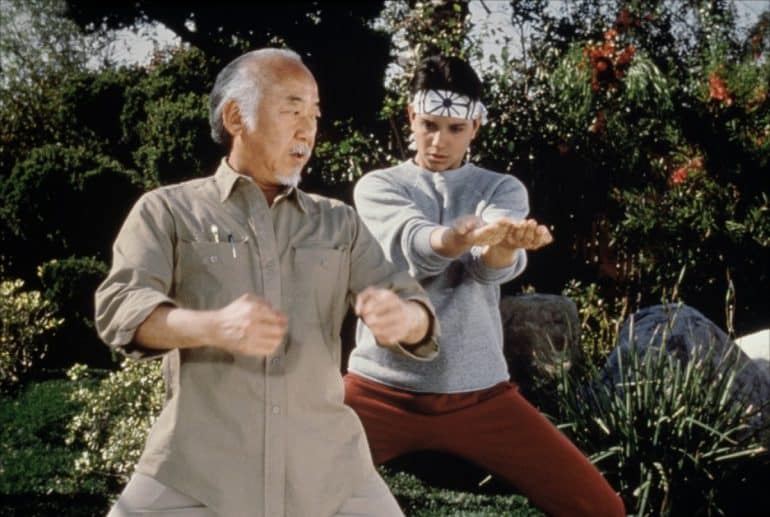 It seems like Pat Morita was a little ahead of the curve with his idea to bring back Johnny Lawrence in somewhat of a redemptive story arc, as Cobra Kai doesn't portray the character as an outright villain.
While Morita sadly passed away in 2005, Ralph Macchio and William Zabka are continuing The Karate Kid legacy in the Netflix series. The show does a great job of delving into the adult lives of their characters, Daniel LaRusso and Johnny Lawrence, while honouring the memory of Mr Miyagi – and by extension Pat Morita.
You can check out William Zabka's full interview below…