Gone are the days of the traditional 3-reel vintage slots and similar mechanical games of chance of yesteryear. The casino evolution has brought about many changes that reflect in both the games and their players. Today's technology has made it possible to enjoy this kind of gaming at a far higher level, from advanced slots in land-based casinos to online slots you can access from the comfort of your home and from almost any electronic device you possess (your phone, tablet, laptop and the like).
Where Did the Online Gambling Industry Come From?
The online gambling industry records its beginnings in the mid-1990s. To be more precise, in 1994, the Caribbean nation of Barbuda and Antigua was the first to regulate it. When the Free Trade and Processing Act was passed, it granted licenses to online internet casinos and so the story began. In 1996, the very first online casino – the InterCasino – was established, which marked the official start of the most successful forms of online entertainment. Secure financial transactions were regulated by Cryptologic, a software provider in charge of cyber financial safety. The whole online casino industry is expected to be worth more than 94 billion USD by 2024.
The Advantages of Online Gambling
Online gambling is becoming more and more popular, due to its numerous advantages. Firstly, you can play mobile online slots from wherever you are. If you have enough free time, a stable internet connection and sufficient battery life, you're all set to have fun until you get that jackpot you were dreaming about. There's even online assistance available if you should require any help while playing. For example, 'PlayCasino', one of the largest and most trusted online gambling websites, has provided a thorough online gambling guide to aid its customers every step of the way.
Furthermore, older online games are never replaced by cutting edge ones, since the vast cyberspace can accommodate all versions, all the time. You can have instant access to a game of your choice without having to search the whole casino for it, only to find it has been replaced by a newer model.
Online casinos are a lucrative business, mostly due to the fact that people who might not have had the opportunity to play at a land-based casino since there wasn't one around, can now enjoy their favourite game(s) online, regardless of that fact. The number of potential players is thus rapidly rising, and these cyber facilities have to stay at the top of their game. It is not enough just to try and imitate what happens at the physical location. This kind of potential involves higher complexity in every aspect and the different preferences of the customers.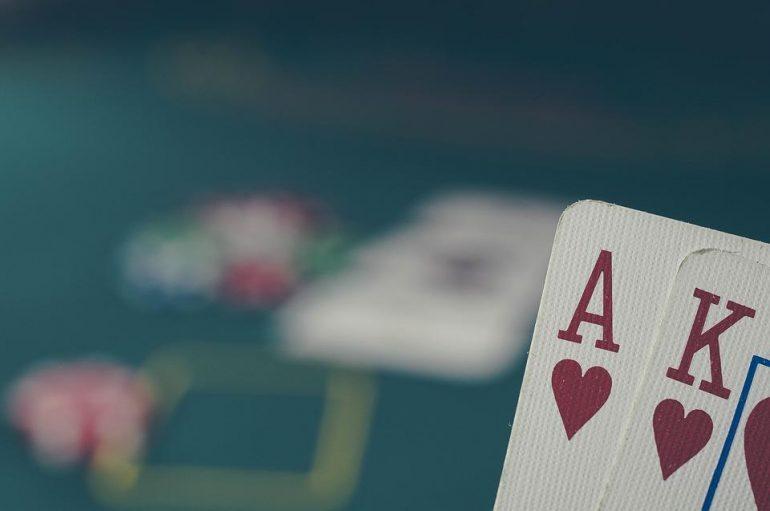 Are Land-Based Casinos a Thing of the Past?
Far from it. The atmosphere you can only get at a physical location like this is completely irreplaceable. The sounds of the games, other people chatting away, the feel of your fellow players sharing the passion is something an online casino can't emulate. Then you have perks such as buffets, free cocktails and hotel accommodations. For the ones who like to immerse themselves in the whole atmosphere only a land-based casino can offer, an online gambling experience doesn't hold much appeal. Both types of casinos offer rewards for playing – playing online will get you bonuses, credits and promotions, while otherwise, you might get free show tickets, buffets and even free accommodation. There is one more important factor that should not be overlooked. In a land-based facility, you have the opportunity to play against people who are actually physically present at the table; online avatars do have real people behind them, but you'll have to settle for a 2D representation of your fellow players.
So Which One Is in the Lead?
This is truly a difficult question to answer since it all boils down to the preferences of the players and even their mood at a given time. If you are willing to give up the atmosphere of a real casino, an online one just might prove to be more interesting. In today's world, consumers are increasingly opting for online options when it comes to the majority of their daily activities. They use it for entertainment, shopping, banking, navigation and the like. Since the whole world is shifting towards cyberspace, there is no reason gambling should be an exception. You can enjoy it anytime, anywhere, you don't have to dress up and you are spared the trip you would otherwise have to make to your favourite casino. There is a wider variety of games, and no smoke, no noise and no alcohol. The online gambling industry is definitely doing better than the land-based one, as evidenced by recent trends in the market.
The passion for games of chance dates back to, believe it or not, the Paleolithic period, millions of years ago when first evidence of it was found. The earliest six-sided dice was found in Mesopotamia (today's area where countries such as Iraq, Kuwait, Syria and Turkey can be found) dating back to 3000 BC. From then on, it was the passion for the game that led us to the online gambling experiences we are able to enjoy today. Whether it was legal or not, the intensity and interest remained the same and games of chance have lived to see their online forms. However, the land-based casinos do not seem to be losing their appeal, and chances are they will be around for some years to come. The traditional experience that can be felt only at such a place is not likely to go out of fashion, and there will always be players who need to hear the clink of the slot machine, to smell the smoke and taste the buffet, and most importantly, be able to look their fellow players in the eye while trying to read their poker faces.
All the options are still at play, and the only thing left to do is wait and see what technological advances are in store for the gambling industry and to look forward to all the new games that are yet to appear.