Leigh Whannell's The Invisible Man is set to bring in a pretty penny in its opening weekend. While it isn't pulling in $100 million, it's recuperated its production budget of $7 million without even trying. Everything it now earns is profit in the pockets of Universal Pictures.
It's a far cry from 2017's The Mummy, Universal's big-budget attempt that was meant to kick-start the Dark Universe. The film didn't exactly light the box office on fire nor did it receive critical acclaim. In short, it underwhelmed and destroyed any hype for the Dark Universe.
On the contrary, The Invisible Man will turn a profit and has a 90% score on Rotten Tomatoes. While it didn't receive as much hype or push as The Mummy, it's a hit in every way.
It could've been a different story, however. Originally The Invisible Man was meant to star Johnny Depp and tie into the Dark Universe. After The Mummy's disappointing performance, though, all the plans for the film were scrapped, including Depp. Whannell and Blumhouse Productions boarded the project in 2019 and did what they do best: delivering quality films for smaller budgets.
Whannell believes the fact the film was made in Australia, like his previous movie, Upgrade, made a difference. "Australia, as a film industry, is very used to making low-budget films. We don't make tentpole movies like the U.S. does. The crews there are very well-trained in stretching budgets and making things go a long way," he told The Hollywood Reporter.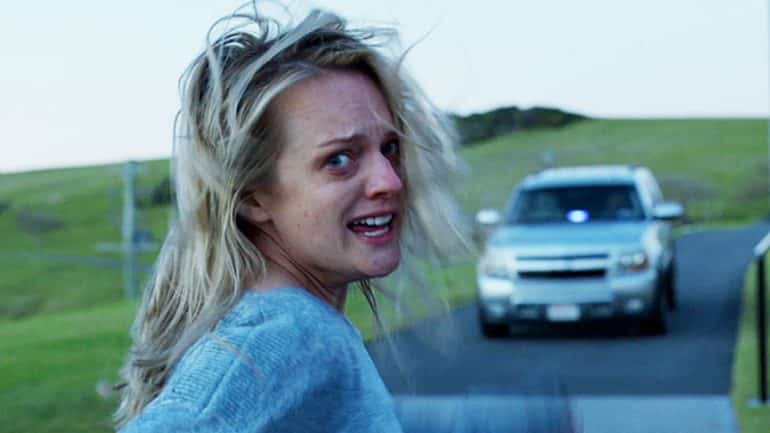 "I really felt that when I was there, especially on Upgrade, where we were trying to build automated cars. Instead of saying, 'Here's how much it's going to cost," there was this attitude of, 'Oh, yeah, mate, we'll make it work.' And they just sort of put it together with spit and glue. They took an old 1984 Toyota Corolla and somehow made it the car of the future. As a director, I was so thankful to these people. So, I'd say a lot of the credit has to go to those crews, those line producers and those people in Australia."
Whannell and Blumhouse's approach is a throwback to the days of indie film-making. They know there's no way they can get the same budget as a Marvel film, but they don't need it. They've taken a step back and remembered what film is all about: a quality story, great actors, and movie magic.
The Invisible Man is testament to this. You'd think that with its concept it would need a host of special effects and green screens, but the crew successfully created an atmosphere with minimal CGI, practical effects and talented actors who conveyed the terror on screen.
When directors like Martin Scorsese bemoan the current state of cinema, they're actually referring to the fact that big-budget franchises are dominating the landscape, leaving little space for original movies. They aren't wrong. Most studios would rather put $200 million behind an established franchise than an untested property. Unfortunately, that's the nature of the beast. Losing a quarter of a billion dollars on an unknown quantity isn't a risk that most studios are ready to take.
It's projects like The Invisible Man, however, that show there's another side of the coin here. Maybe it's time for film-makers to stop chasing the big money and focus on smaller budgets. While it might limit the scope of CGI and A-list stars on offer, it forces the film-makers to get back to what truly matters: making great films. After all, a film's quality isn't determined by the cheque provided but the execution of the idea.