Colombian-American actress Sasha Calle has bagged the coveted role of Supergirl and will be the first Latina actress to play the DC Comics superheroine.
Famed Argentinian filmmaker, Andy Muschietti, broke the thrilling news to Calle during a very emotional video call — which he has since posted to his Instagram account.
The video features Muschietti asking Calle if she can fly, which evidently confuses the daytime television star. When she asks him why he has asked that (because it's obviously a strange question to be asking anyone), Muschietti pulls out a Supergirl costume and Sasha Calle bursts into tears.
Watch the video, it will make your day!
In an interview with Deadline, Muschietti commented on his choice to cast Sasha Calle as Supergirl. "I saw more than four hundred auditions. The talent pool was truly amazing and it was very hard to make a decision, but we finally found an actress who was destined to play this role."
Of course, as expected, there were many "fans" who took to Twitter to negatively comment on the casting decision.
"Sasha Calle is brunette. She can't play a blonde character. Find a natural blonde actress or I boycott."
"Hang on I don't remember her being Latina in the comic?"
"She doesn't even look like supergirl. Jennifer Lawrence would of been a better choice…"
"Can Warner Bros stop f**king up the characters? Please just give us comic accurate appearances. How the hell does fans come up with better casting than actual casters?"
These are just a few of the awful comments posted after the casting reveal.
Of course, in the entertainment industry, this is to be expected. Many folks reacted negatively to the casting of Ben Affleck as Batman too. However, in this case, it seems to be Calle's race that's the issue and not her acting chops.
But wait. Isn't she playing an alien from a foreign planet? Are all Kryptonians white?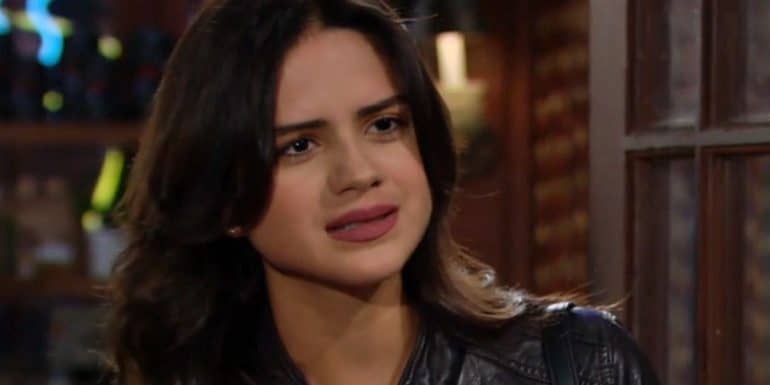 Calle is still relatively unknown as an actress. Her most notable role to date is that of the sassy Cuban food truck owner, Lola Rosales, on The Young and the Restless. Her performance in the role earned her a nomination in the Outstanding Young Performer in a Drama category at the Daytime Emmy's.
Despite her lack of film experience, DC is reportedly hoping to have the same success with casting an unknown as the beloved heroine as they had with Gal Gadot's Wonder Woman.
Sasha Calle will make her film debut as Supergirl in the upcoming Flash film.
It is still unknown whether the young actress will be playing the original version of the character, also known as Kara Zor-El or Kara Danvers, or if she will be taking on another incarnation of the character – as DC comics has been through numerous versions of the comic book heroine over the years.
Some fun with today's news, congrats to our new Supergirl @SashaCalle pic.twitter.com/Bs9P6ahjJb

— BossLogic (@Bosslogic) February 20, 2021
The Flash is set to star Ezra Miller as the titular character and will follow Barry Allen as he travels throughout the multiverse, encountering multiple versions of DC heroes including both Ben Affleck and Michael Keaton's versions of Batman.
The upcoming film is scheduled to hit theatres on November 4, 2022, although delays due to the pandemic may push this date back even further.
What are your thoughts on Muschietti's casting of Sasha Calle as Supergirl? Are you looking forward to a fresh new take on the beloved Supergirl character?