Issue 4 of The Immortal Men does a lot to set the title up as a longstanding narrative with compelling characters. Our only way in, thus far, to this new set of characters has been through the familiar Immortal Man and our protagonist and point of view character, Caden Park. Issue 4 changes this dynamic, fleshing out the backstory of one hero and the motivations of another. It fills in a lot of gaps and, as the audience, we should feel slightly closer to the world we're reading.
For a number of weeks, this series has been intriguing but I've never quite felt like I've known the characters. After this issue, I can finally see this title working to its full potential.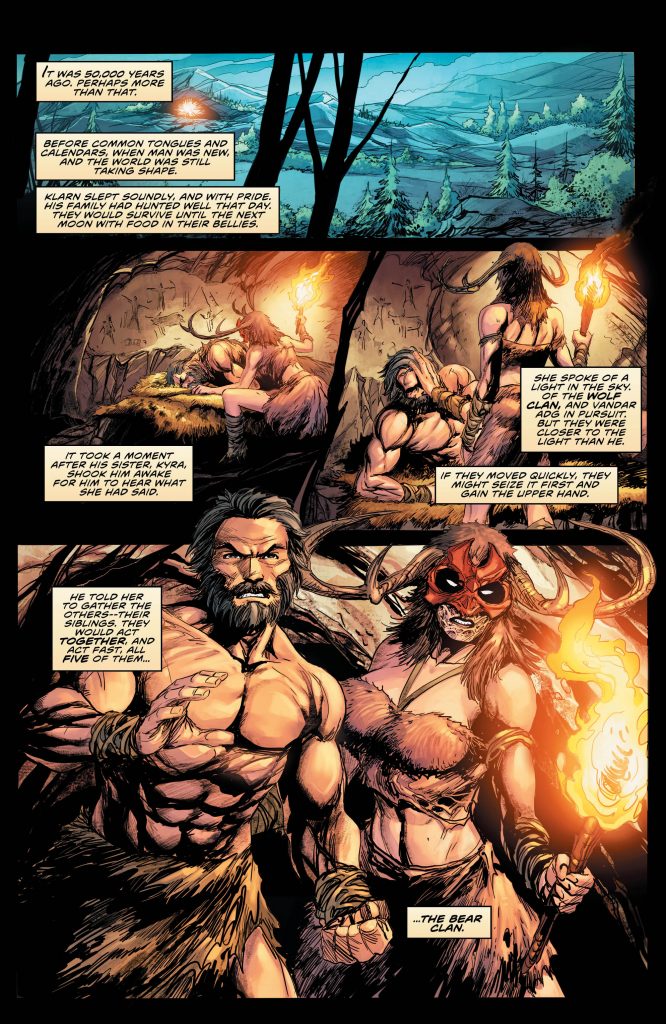 Firstly, Timber's tale of fighting for her folk against the sinister business people fuelled by racism and greed was a refreshing origin story. There was no radioactive logs, orphaned children or inter-dimensional travel. Timber's origin is fuelled by myth and old tales of heroes in the night, protecting the little folk. It is somewhat more admirable that this is where she has come from, looking for further justice with the Immortal Men, with this being her prime motivation. That is the case of Stray, a creature still fighting to free mankind from the cages he was once put in, as well. Whilst characters of a similar nature would turn to villainy, this has been an interesting turning of the tables, positioning this were-wolf-like animal to protect rather than seek revenge.
We are finally more familiar with each of them, especially Reload…
Caden Park also discovers a little more about himself over this issue. We are slowly seeing his powers manifest further. Whilst the discovery was a little abrupt, it is nice to see the writers have barely scratched the surface of his skill set. It appears that he can remember the abilities of those around him, able to learn Kung Fu mid fight from Ghost Fist. Continuing to add wrinkles like these to all these characters allows them to carry on growing. We are finally more familiar with each of them, especially Reload, who took a back seat this issue to focus on some of the other members of the team.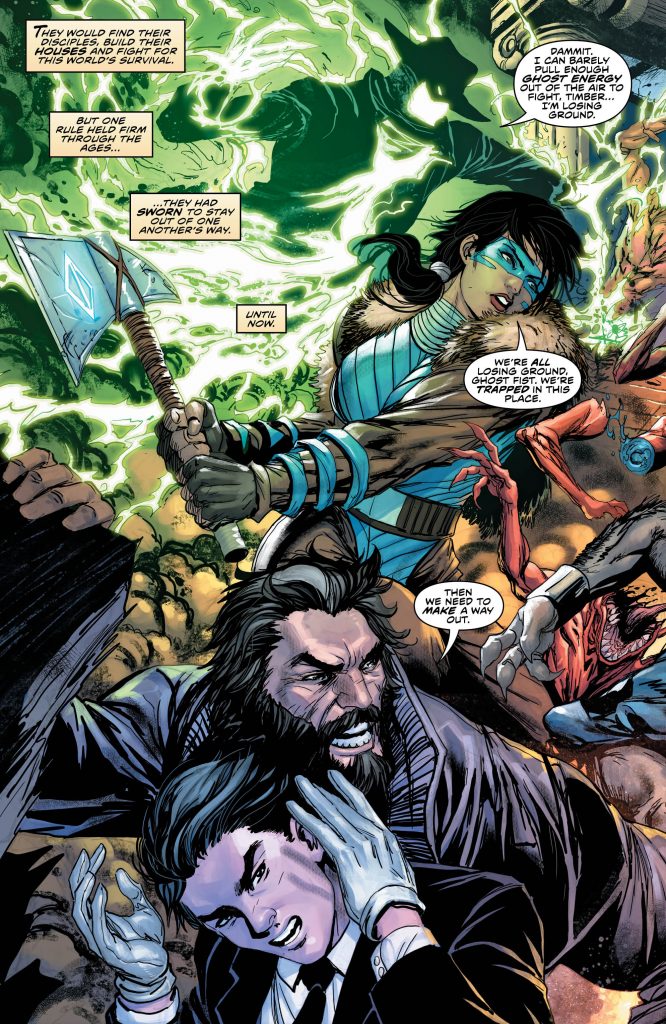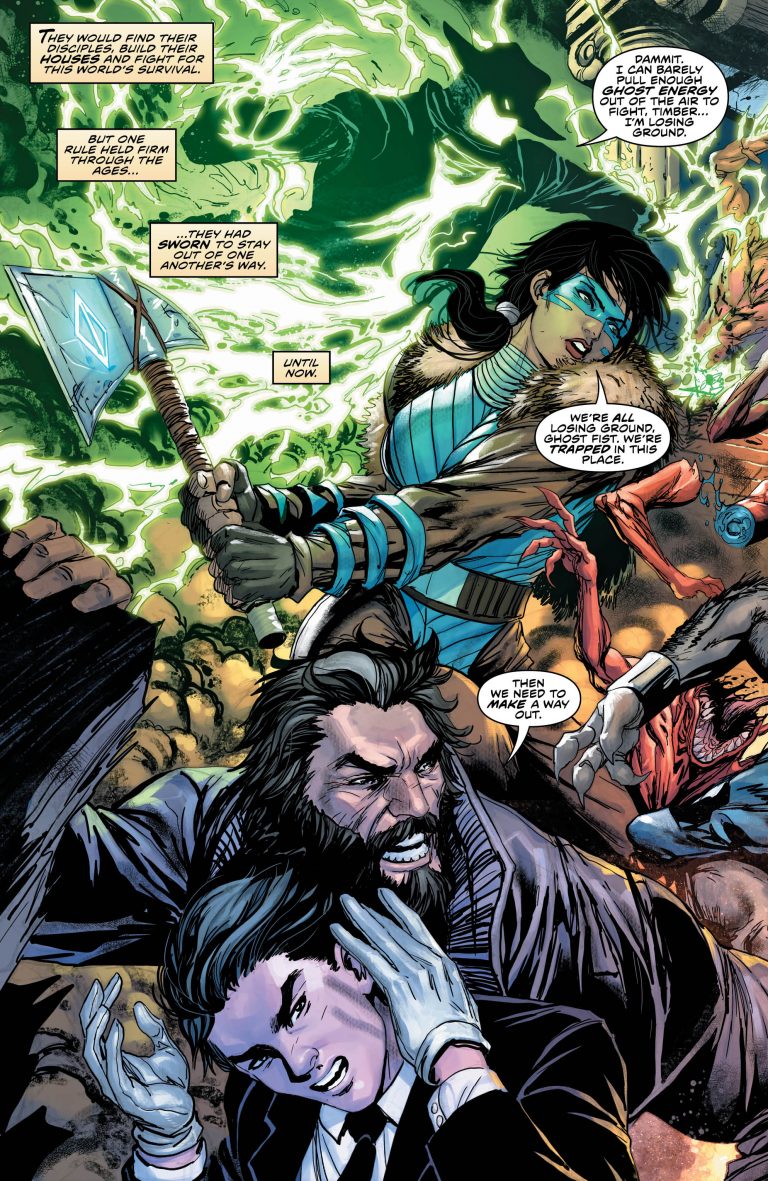 Finally, The Immortal Man learns of his other four tribe members and how each set up their own house to guide humanity. This certainly adds something to the lore. I wouldn't be surprised to see more of these Immortal Beings pop up soon. This also explains his sister's appearance, having previously been at the forefront of great conquests and victories. I have to say, the previous design of her was far better than what we currently have but that's just a nitpick. The end of the issue brings about a shocking death. Taking away the core of the team likely puts Reload in command, but also takes away Caden's direction. What he had in mind for Park and his powers will now remain a mystery, with the team now on the back foot in the battle for earth.
The end of the issue brings about a shocking death.
The Immortal Men #4 packed in both action and character development in a very erratic way, bringing together a lot of threads that help us to understand this world further. Whilst a few panels were a little off in their art, the overall quality of the book is still fantastic. The Immortal Men just added a lot of stock to its characters and a lot of uncertainty for the future of its protagonist.