A24 makes the best films. Hereditary, Midsommar, The Lighthouse, The Witch, Uncut Gems, The Killing of a Sacred Deer, The Last Black Man in San Francisco, and Moonlight are just some of the great films that have come from the independent entertainment company. Where many bigger studios have played it safe, A24 seems to be allowing directors to push the envelope. The Green Knight seems to be another.
The first trailer for David Lowery's The Green Knight will take your breath away. The epic fantasy adventure is masterfully shot, with performances and visuals that are bold, grand and fresh. It's been described as a "new spin on a classic tale from the knights of the round table", and it's easy to see why.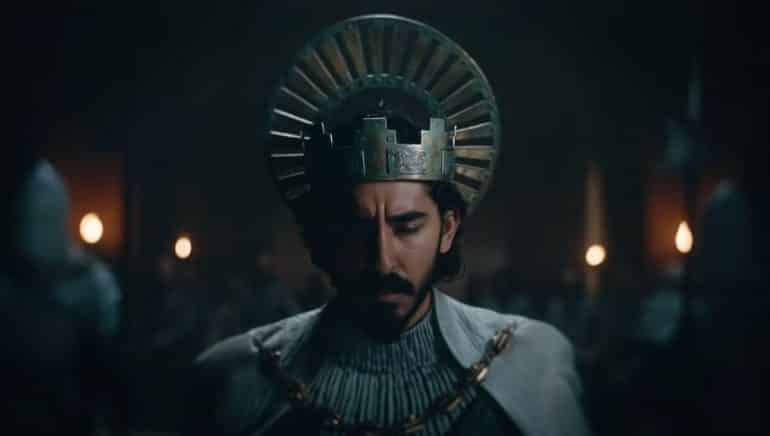 The trailer kicks off with lead actor Dev Patel seated on a thrown in a dimly lit room. Then, without warning, his head suddenly bursts into flames. We then transition to a creepy and violent puppet show watched by the townsfolk. We then cut to various scenes from the film, all of which look stunning, before settling on a shot of a giant's hand coming over a hilltop.
For once, the trailers don't give the story away and it's difficult to piece together any narrative that could head into spoiler territory. Regardless, this looks like nothing you've seen before. It's gripping.
The IMDB synopsis simply reads, "A fantasy re-telling of the medieval story of Sir Gawain and the Green Knight." And that's all we really need to know.
The Green Knight is set to hit theatres on 19 June.