Netflix has been on the backfoot recently, with millions of subscribers leaving the streaming service this year. It's probably a good thing that they have some really big films coming to the platform soon. And as The Gray Man trailer shows, they're going all out to keep streamers satisfied.
After months of anticipation, Netflix has finally released a first look trailer for their next megabudget film, The Gray Man (directed by Anthony and Joe Russo), which stars Ryan Gosling (who is coming out of semi-retirement) as CIA operative Court Gentry and Chris Evans as Lloyd Hansen, the psychopathic adversary after him. The spy thriller, which is based on the novel The Gray Man by Mark Greaney, arrives on Netflix on July 22 and also stars Regé-Jean Page, Billy Bob Thornton, Jessica Henwick, Dhanush, Wagner Moura and Alfre Woodard.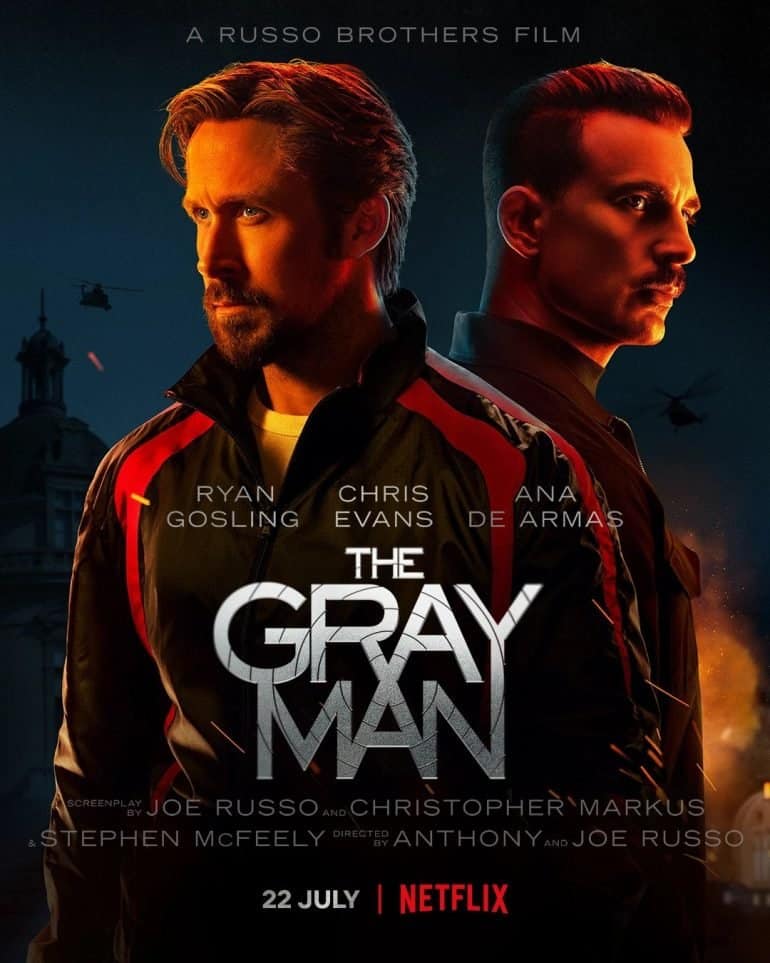 The trailer for The Gray Man, "the most expensive film Netflix ever produced", reveals our main protagonists facing off as they dodge gunshots, explosions, big car crashes, and sarcastic one-liners. It's easy to see where the $200 million went. The action sequences in this cat-and-mouse thriller are huge and exciting.
The full synopsis reads: The Gray Man is CIA operative Court Gentry (Ryan Gosling), aka, Sierra Six. Plucked from a federal penitentiary and recruited by his handler, Donald Fitzroy (Billy Bob Thornton), Gentry was once a highly-skilled, Agency-sanctioned merchant of death. But now the tables have turned and Six is the target, hunted across the globe by Lloyd Hansen (Chris Evans), a former cohort at the CIA, who will stop at nothing to take him out. Agent Dani Miranda (Ana de Armas) has his back. He'll need it.
We can't wait to catch this one on release day. Grab your remote control, your microwaved popcorn and crank up the sound to 10. It's gonna be a fun ride.
Watch the trailer for The Gray Man below.