Comic Books serve as an important tool for storytelling, especially for younger audiences. At their inception, they were mostly geared towards teaching young men about the values of leadership and heroics. Over time though, real wars were fought, and new eras began to emerge. Because of this, many comic book authors could not see themselves writing simple-minded stories anymore. They had to evolve and evolve they did. In 1986, it's like a spark was ignited among the greatest comic authors, and we witnessed a new dawn for the comic book storytelling experience, making it one of the most defining years for comics. We've compiled some of the most impactful titles to emerge from this special year, so sit back and get your pen and paper.
RELATED: Why Comic Book Movies And Comics Don't Match Up
Watchmen
Alan Moore's Watchmen is one of the most impactful comic book stories to ever come out. This 12-issue limited series subverted the superhero genre by deconstructing its tropes and giving readers a deep dive into the moral complexities of costumed vigilantes. Set in an alternate history where the presence of masked heroes has altered global events, "Watchmen" masterfully interwove intricate character studies with a deeply mysterious and multi-layered plot. Moore's thought-provoking exploration of morality, power and the fragile human psyche helped elevate comics to a new level of literary sophistication.
Batman: Year One
In the annals of comic book history, few stories have managed to capture the essence of a character's origins as profoundly as Batman: Year One. Published as a four-issue arc, this comic was released shortly after the groundbreaking "The Dark Knight Returns" comic.
More than just an origin story, Miller uses this comic to display a compelling exploration of human resilience, especially in the face of corruption. We don't often see Batman looking this vulnerable, and somehow this comic made that side of his character a beacon of strength. Gotham's dark streets were vividly portrayed, showing a city steeped in decay and depravity.
RELATED: Archie Comics: The Dominating Force in Comics
Standing as a testament to the enduring power of comic books, this story is richly detailed and remains relevant to today's society.
Batman: The Dark Knight Returns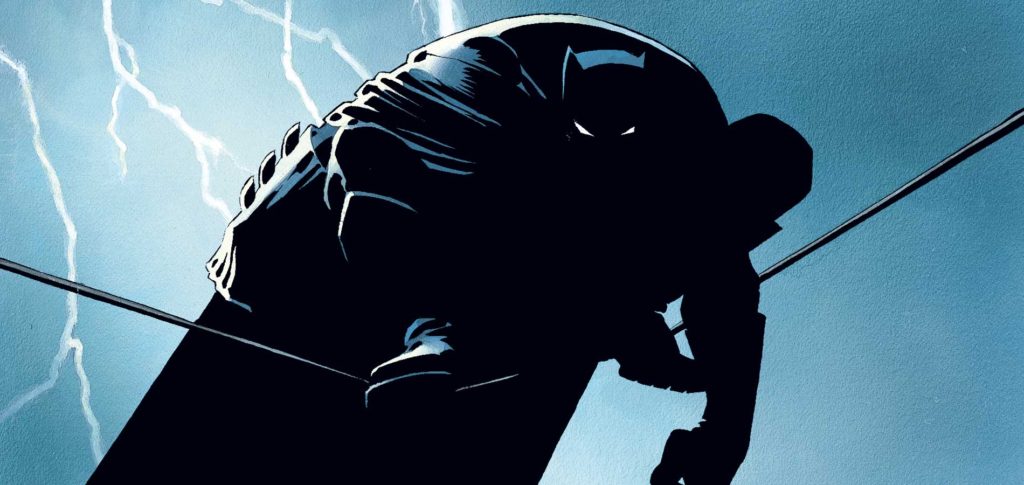 Written by Frank Miller, this comic stands as a seminal work that redefined not only the character of Batman but also the entire comic book landscape. If offers a stark, mature and gritty portrayal of a world where an ageing Bruce Wayne emerges from retirement to don the cape and cowl once more.
This comic really dug deep into Batman's role as a symbol, not just a man. As Wayne reclaims his role as Batman, his actions spark a resurgence of hope in Gotham's citizens. The theme of heroism rings true, and Batman's responsibility resonates throughout the series. In the end, it culminates in a climactic showdown between Batman and Superman. This final battle also encapsulates an ideological clash between vigilantism and government control.
RELATED: DC Comics Rejected Zack Snyder's Justice League Comic Book Prequel
Marvel's 25th Anniversary
In 1986, Marvel Comics embarked on a milestone journey by celebrating a remarkable 25 years in the industry. By this time, Marvel had firmly established itself as a powerhouse in comics. Boasting a beloved roster of characters like Spider-Man, the X-Men, the Avengers, and the Fantastic Four. The 26th anniversary was a true testament to Marvel's enduring influence on pop culture, influencing generations of fans with its imaginative narratives and relatable heroes.
Several special projects were also released, and one of the standout events was Secret Wars II, which showcased the vast interconnectedness of Marvel's universe.
Legends – DC Universe Event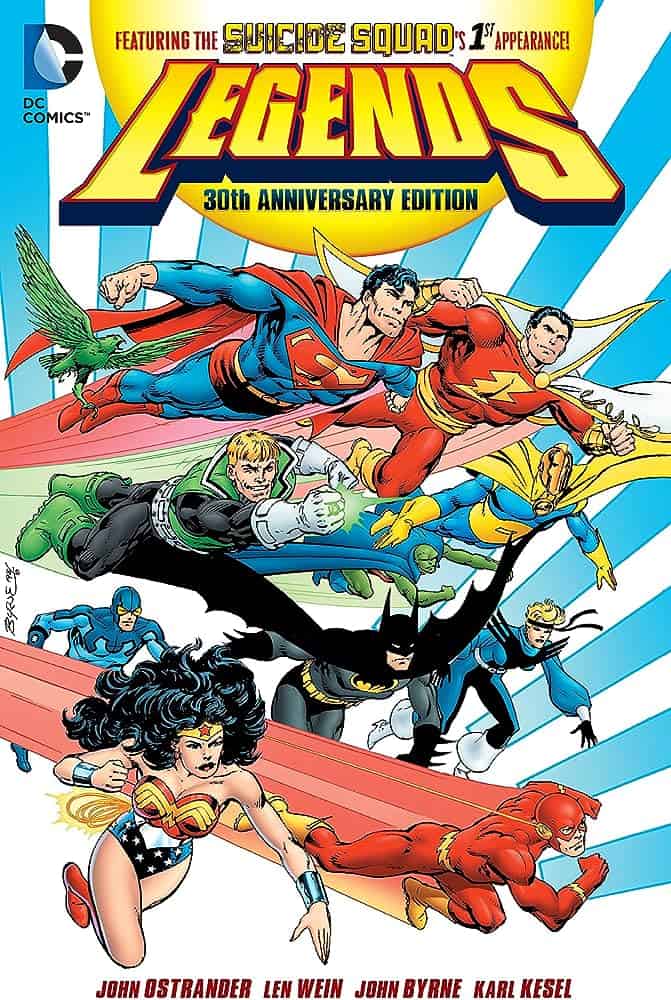 DC Comics launched Legends, a groundbreaking crossover that forever altered the landscape of its universe. The core premise of Legends revolved around the manipulation of public perception of superheroes in society.
Legends is significant for its introduction of Amanda Waller, the enigmatic figure behind the formation of the Suicide Squad. Equipped with Waller's pragmatism and morally questionable ethics, the presence of villains as tools for good made for a moral complexity that we had never seen in the superhero dynamic. This set the stage for more nuanced character interactions that have endured, even until today. Characters like Harley Quinn and Bane displaying more depth are possible thanks to Legends.
RELATED: Restore the Nolanverse … In the Comics
X-Men: Mutant Massacre
The X-Men have always been the misfits of Marvel's heroes, and there are few storylines surrounding this team that have been as impactful as Mutant Massacre. This pivotal event unfolded across various X-Men titles, tested the mettle of Marvel's mutants, and marked a shift towards darker storytelling in the genre.
The central plot involved an anti-mutant group called the Marauders, who launched a coordinated attack on an underground society of mutants. This massacre was deeply impactful for the entire X-Men team because of how the X-men retaliated. Within their ranks, a lot of changes were made, and characters had to face some difficult choices along the way. It even gave birth to Angel's much more sinister Archangel alter ego. This comic set a precedent for more mature narratives within the genre.
RELATED: Comic Book Villains Who Love Gambling
Daredevil: Born Again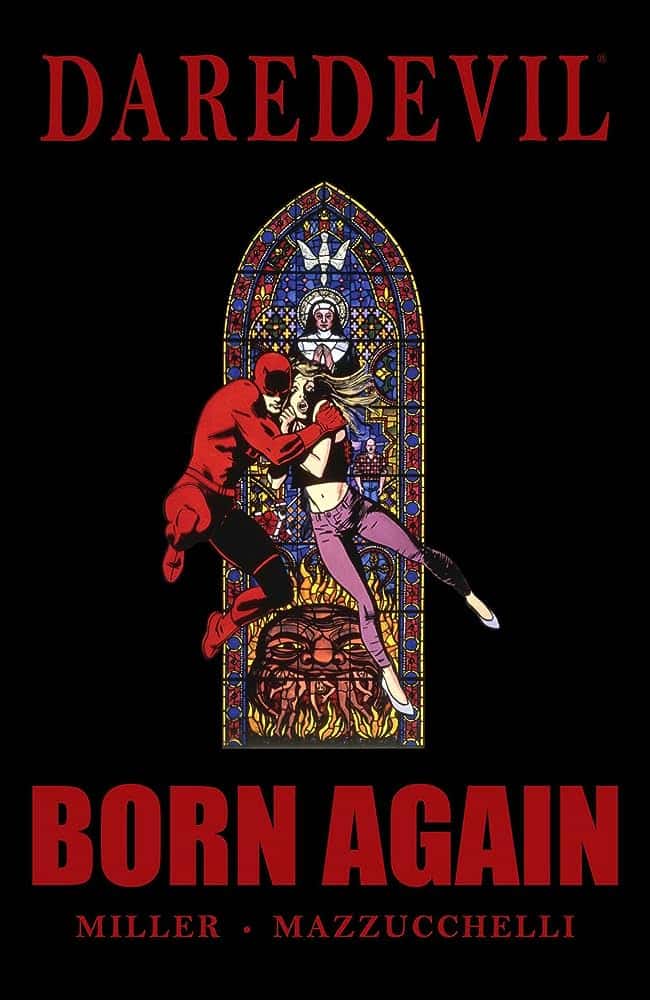 The Daredevil: Born Again arc was penned with emotional depth and psychological intensity. At its core, this is a harrowing tale of Matt Murdock's descent into darkness and his eventual journey towards redemption. After his identity is revealed by Fisk, Murdock's life is systematically dismantled both personally and professionally. This forces him to grapple with struggles like addiction, despair and homelessness. What makes this story so impactful is the way it portrays vulnerability without holding back. Watching Matt brought to his lowest point, only to rise from the ashes of his former life, is beautiful. This story serves as a deep exploration of humanity's capacity to endure and overcome even the most dire circumstances.
Superman: The Man of Steel
A six-issue miniseries that marked a pivotal moment in Superman's history, this story redefined his origin, powers and world. While Superman was always an alien that landed on Earth, we never really saw any of the human experiences that shaped him into the hero he became. This series changed that by focusing on his upbringing in Smallville, his arrival in Metropolis, and his first encounters with iconic Superman characters.
Without this comic, it's hard to imagine Superman being the symbol he is today. Byrne addressed the portrayal of Superman's powers in an excellent way, establishing clear limitations for his abilities and grounding his feats in a more consistent and logical framework.
What are your favourite comics from 1986?