The Nintendo Switch was officially launched in March 2017 – amid a highly competitive video game industry where Sony and Microsoft were butting heads with their respective PlayStation 4 and Xbox One consoles. Amazingly, the Switch found millions of loyal followers who can now play a variety of enticing games, including slots and online casino tables like The Four Kings Casino and Slots.
Nintendo is famous for producing family content, though sometimes it can be fun to play games that are more mature. In this case, The Four Kings Casino and Slots is winning over fans from all over the world – not just in South Africa.
At the time of this review, the game is accessible in several languages, including English, French, German, Italian and Spanish.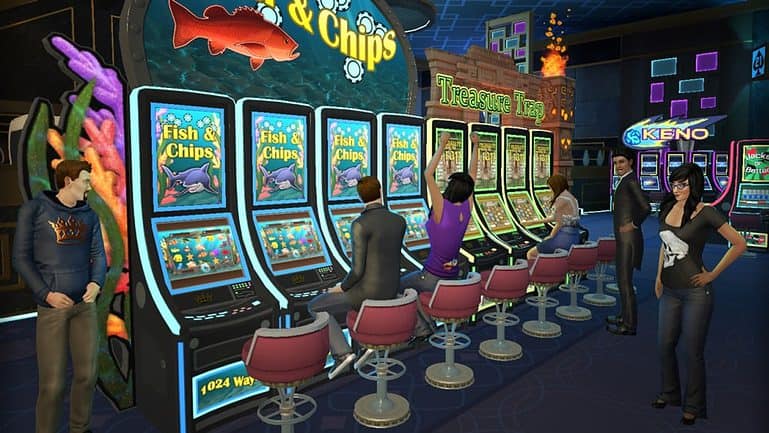 South African Online Casino Games
If you are looking for the top online casinos in South Africa, then it's worth searching the following options as these are mainly for SA gamblers. From that link, you can find South African casino sites that accept deposits in ZAR, with some of the possible deposit methods covering EasyEFT, VISA, MasterCard, Skrill and other options.
The Four Kings Casino and Slots is a great starting point for anybody who wants to make a single payment and play games without staking any of their own funds. By removing money from the wagering experience, users can take time to sharpen their strategy across several online casino games. Players can go beyond the blackjack tables and the roulette wheels to also enjoy slots, video poker, Texas hold'em and more.
Developed by Digital Leisure, this Switch release has received a Teen rating from the Entertainment Software Rating Board (ESRB). And more interesting than that is how Switch users can enjoy the game with up to 20 other players, thus adding a strong social element to the experience. Billed as a social massive multiplayer online game (MMO), players can create a digital avatar that their competitors can face off against.
What to Expect in The Four Kings Casino and Slots
The hybrid functionality of the Nintendo Switch means that gamers can take The Four Kings Casino with them. If this were on PS4 or XBOX, you could only stay at home if you wanted to play.
After setting aside 3.1 GB to install the game, players have three supported play modes, including handheld on the Nintendo Switch Lite, tabletop, or TV if you are at home and you want to unleash the full power of the Switch on your home entertainment system.
When The Four Kings Casino and Slots begins, players can literally enter a virtual casino lobby that has marble corridors to walk down. Other players, who are represented by their avatars, are dotted around the corridors. If don't quite recognise someone, it helps to check their username, which floats above their head.
For amusement, the developer has added in cats to roam the casino too. After all, why not bring your feline friends to a virtual casino? Las Vegas won't have them, so you might as well do what you want in the digital realm.
The tables are designed for avatars to stand or sit around them and get involved in the action. The wider environments have been created to look stylish but not steal the show, which is reserved for the green felt where cards can be drawn and roulette wheels spun. In games like blackjack and poker, the camera can zoom in when it's each player's turn to make a decision, which adds to the drama in an especially tense hand.
When playing roulette, it helps that players are given such an expensive betting table to view. This lets the player survey the many wagers they could potentially make, with singles, doubles, triples, quads, and other number combinations possible. In this immersive version, you don't have to keep it simple and bet red or black and odd or even. There are plenty of other outcomes you could back when attempting to outdo your friends in the hall of fame standings.
Meanwhile, what's call about the slots is that you can wander the virtual casino with your avatar until you see a machine that takes your fancy. There was always a danger that the slot machines would be overlooked when compared to developing the traditional casino tables. However, that hasn't happened and Digital Leisure has done a sterling job of making the slot games feel engaging by including special features, such as wild symbols and jackpots.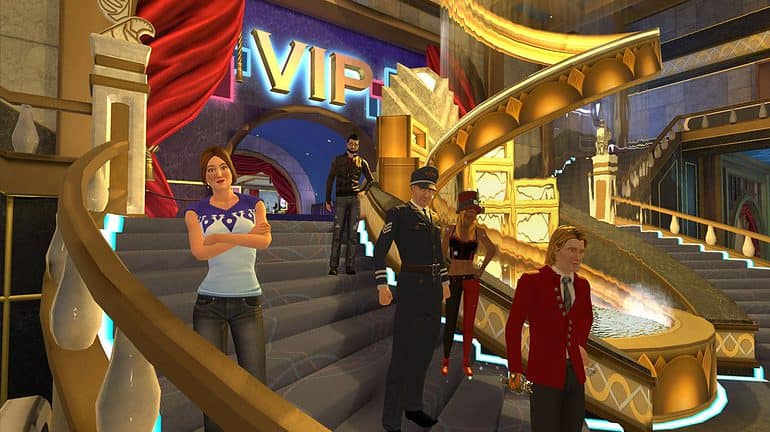 Other Top Casino Games on the Switch
It seems that Switch players have quite an appetite for casino games, based on how many other options are available. Another example is the Ace's Vegas/Ace's Casino series, which released a roulette game in June 2020. However, unlike The Four Kings Casino and Slots, Ace's Vegas provides separate games rather than a centralised experience.
Switch users are required to install separate games to play roulette, slots or poker. There isn't that singular hub from which all games can be easily accessed.
What also counts against the Ace's Vegas series is that the games are all one-player and don't enable gamers to compete versus one another from all over the world. This feels like a considerable disadvantage when compared to the fact that The Four Kings Casino and Slots has a hall of fame to stimulate competition among friends.
The lack of multiplayer is also evident in Just Blackjack, which, as the title suggests, focuses on only one form of casino game. And this is also true of May 2020 release Roulette. You'll also be required to pay to download these titles. Whereas The Four Kings Casino and Slots is actually free to download – though it does depend on in-app purchases for sales, so please play responsibly.
Another alternative is to install Lots of Slots, which avoids using any casino tables in favour of exclusively reel-based action. It has 15 different machines in one game, including Aliens, Cats, Gladiators, and others. Each player starts with 25,000 coins, although in-app purchases follow.
As you can see, The Four Kings Casino and Slots is probably one of the better casino-based titles for the Nintendo Switch.