By now, we've all heard the rumours (somewhat confirmed by Warner's DC FanDome images) regarding Michael Keaton's appearance as Batman in the Scarlet Speedster's first feature film. Based on what we've been told by the film's director and cast, it seems the Flash movie will not only unite the DCEU cast and the current side projects but past DC films too, including the Nolanverse and Burtonverse.
Of course, this means that there are endless possibilities for guest appearances, cameos and what-if moments. If Barry is racing through the Multiverse and crashing into various parallel dimensions in the Flash movie, he could encounter just about every cast member and any DC character possible, even those dream projects fans have always wished for – like Tim Burton's Superman (Nicolas Cage) or Jeffrey Dean Morgan's Flashpoint Batman.
When you step back and look at it, the scope is huge and DC is essentially sitting on one of the most important films of the last 10 years, and perhaps this is a title that could propel the comic book movie franchise back to the forefront of media.
Just when you thought the DCEU was a failed or forgotten cinematic universe, Warner Bros. has found a way of making sense of films like Batman and Robin and the first Suicide Squad movie. Even if you hated those titles, that's okay because they all exist in a Multiverse somewhere – and they essentially don't need to be canon to the current timeline.
We can now have multiple Joker actors without worrying about what the definite version is. Jared Leto's Joker could be the villain of Snyder's Batman while Phoenix's Clown Prince of Crime could be the antagonist to Pattinson's Dark Knight.
Basically, DC just went from having 8 films to more than 30 in their cinematic universe.
With that in mind, here are a few other cast members and cameos we'd love to see in the Flash movie:
1
Tom Welling as Superman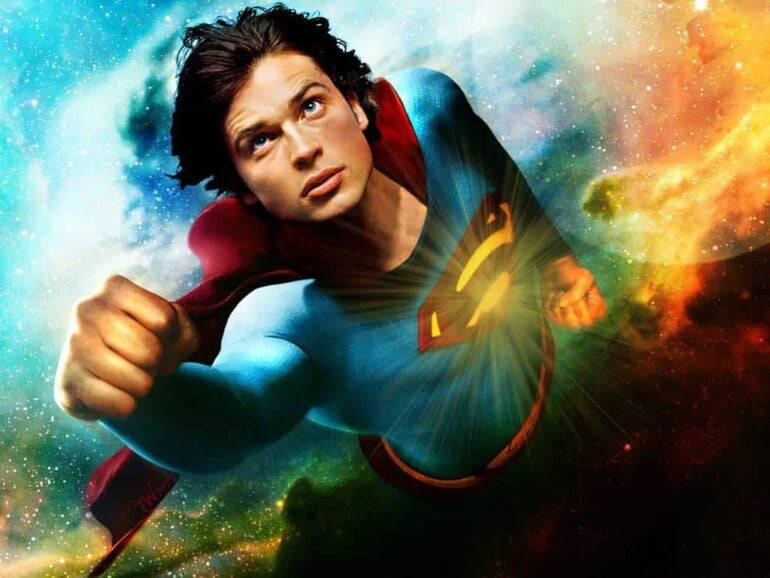 Although Smallville's Superman did make a cameo appearance in the CW's mega-event crossover, Crisis On Infinite Earths, many fans were disappointed that we didn't get to see Tom Welling suit up as the Man of Steel. It felt like a missed opportunity to finally see the actor in the red cape.
Scooper Daniel RPK has suggested that Warner is currently in talks with Welling regarding joining the cast of the Flash movie.
2
Nicolas Cage as Superman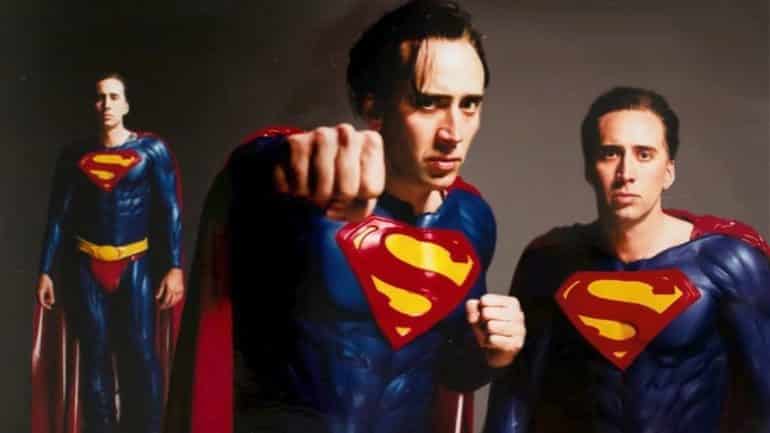 One of the strangest castings in the history of comic book movies has to be Nicolas Cage as Superman. Unfortunately, Tim Burton's film was cancelled and we never got to see Cage take flight.
Now, after 20 years, it looks like the actor might finally get the chance.
Although we can imagine this will be a fairly small role, it would make a lot of fans happy – especially those who put their money behind
The Death of "Superman Lives": What Happened? documentary.
3
Grant Gustin as The Flash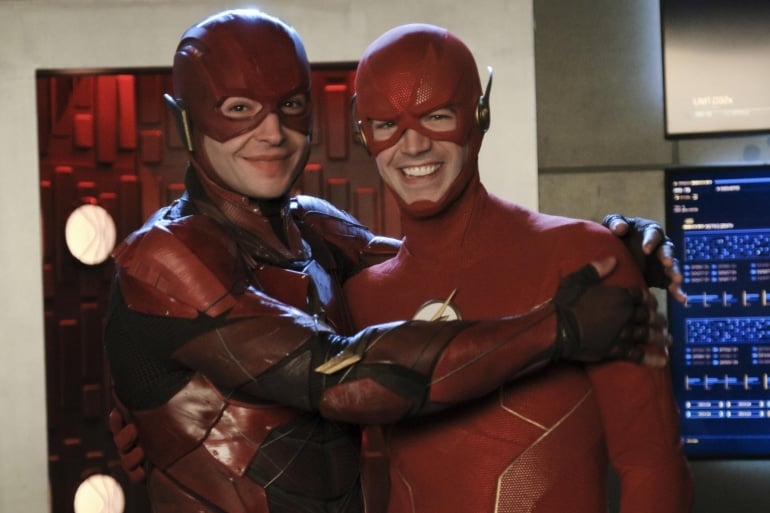 Again, those who have seen Crisis On Infinite Earths will know that Ezra Miller had a cameo appearance alongside Grant Gustin's Flash last year. It would only make sense for Gustin to return the favour and be part of the cast in DC's Flash movie.
Wouldn't it be cool to see a race between the DCEU's Flash and the TV's version of the character?
4
Adam Brody as The Flash
Before Adam Brody signed up for the role of Freddy Freeman in Shazam, Brody was cast as Barry Allen in George Miller's cancelled Justice League: Mortal film.
Imagine a scene where The Fastest Man Alive mistakes Brody's Flash as Captain Marvel Jr.
5
Jeffrey Dean Morgan as Thomas Wayne/Flashpoint Batman
Since Jeffrey Dean Morgan first appeared in Batman v Superman as Thomas Wayne, fans have wanted to see The Walking Dead actor as Flashpoint Batman.
In the comic books, this alternate version of Batman is essential in helping The Flash return to his universe. He even famously pens a letter to the Bruce Wayne of Barry's world.
Morgan has always been keen on this role. It only makes sense that we will finally see this version of the character in the upcoming film.
6
George Clooney as Batman
Everyone knows that Clooney hates the Batman film he starred in. There's no secret about his disgust for that role. In fact, he has gone on record and apologised for the Batman & Robin disaster: "Sorry about the nipples on the suit. Freeze, freeze, I apologise for that", the actor said during Disney's Tomorrowland panel in 2014.
It might be a really tall ask but imagine how cool it would be if Clooney's Batman had a surprise cameo in The Flash movie. Expect a bat-nipple joke or two.
7
Joaquin Phoenix as Joker
At the moment, nobody really knows which universe Joaquin Phoenix's Joker exists in. Who is the Batman in that world? Is it Pattinson? Based on the current feedback, it sure doesn't seem like it.
It would be great to see Joaquin Phoenix cast as Joker in The Flash movie. It seems like the perfect way to tie Arthur Fleck's character to the DC universe.
8
Michael Rosenbaum as Lex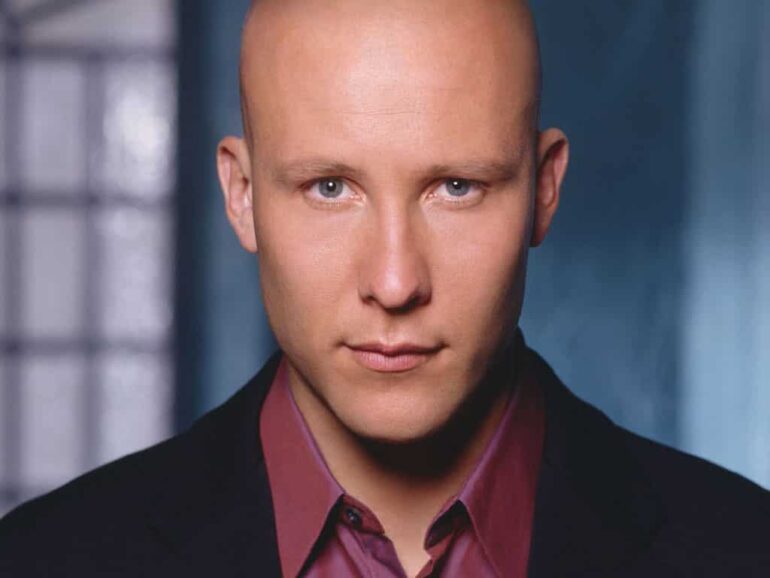 We all know that Gene Hackman won't be reprising his role as Lex ever again – the actor retired in 2004. And we also know that Kevin Spacey isn't getting an invite either.
That leaves Jon Cryer, Jesse Eisenberg and Michael Rosenbaum.
Rosenbaum is easily the more interesting Lex of the bunch.
Although the Smallville actor was meant to reprise his role in The CW's crossover event, he passed on the opportunity citing a poor contract and unreasonable terms from Warner Bros.
Perhaps this is another chance to get Rosenbaum's Lex in the DCEU. Just imagine him in an armoured suit fighting Tom Welling's Superman. That's something I'll pay money to see.
---
When all is said and done, DC really get to rewrite history with the new film. As you can see, the possibilities truly are endless. It would make sense for Warner to at least consider all of these realities moving forward.
What do you think? Who else would you like to see cast in the Flash movie? What other cameos would you like to see?