The Trickster really has stepped up his game. In The Flash #67, a tired Flash returns to Central City to find that everyone is a little too happy. After the themes of change were explored for so long across this title, it appears Barry's fear has become realised.
After the trauma he has already faced, with Wally and Iris leaving him and the city he loves becoming something very sinister, it seems Barry's back is against the wall. The issue continues those themes and really put him on the back foot. It asks our hero to once again push through the impossible, despite both his emotional and physical weariness finally slowing him down.
With a nod to past Green Lantern tales and a mention of Nekron from the Blackest Night story, starting the issue with the death cult was a great touch. The design of these criminals are really great and it helps frame the rest of the issue.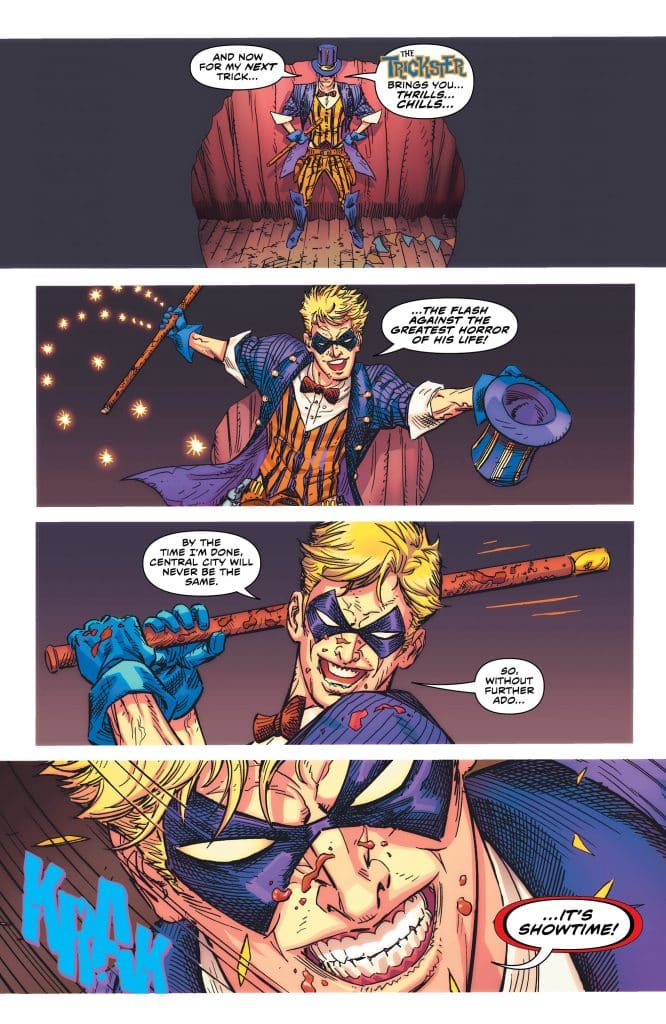 In this opening sequence, we see the Flash finally being dragged down by his experiences, with each new foe being a blow that is weakening him significantly. He can't run forever and, with all the changes taking place, this seems very apparent to him.
Tying back into Commander Cold's subplot is a great way to show some continuity and is a useful way of paying that off and reintroducing Flash to Central City. The eerie nature of the place is reminiscent to some great films like World's End, where everything feels a little off. Of course, the Trickster is behind it somehow, although it is unclear how. The trick that is in play here is clearly very complex and we are going to have to see what direction this one goes in.
As mentioned earlier, I especially love the gritty artwork in the initial scenes, with some grimy looking villains that feel like they belong to a cult that represents something larger than just their inner circle.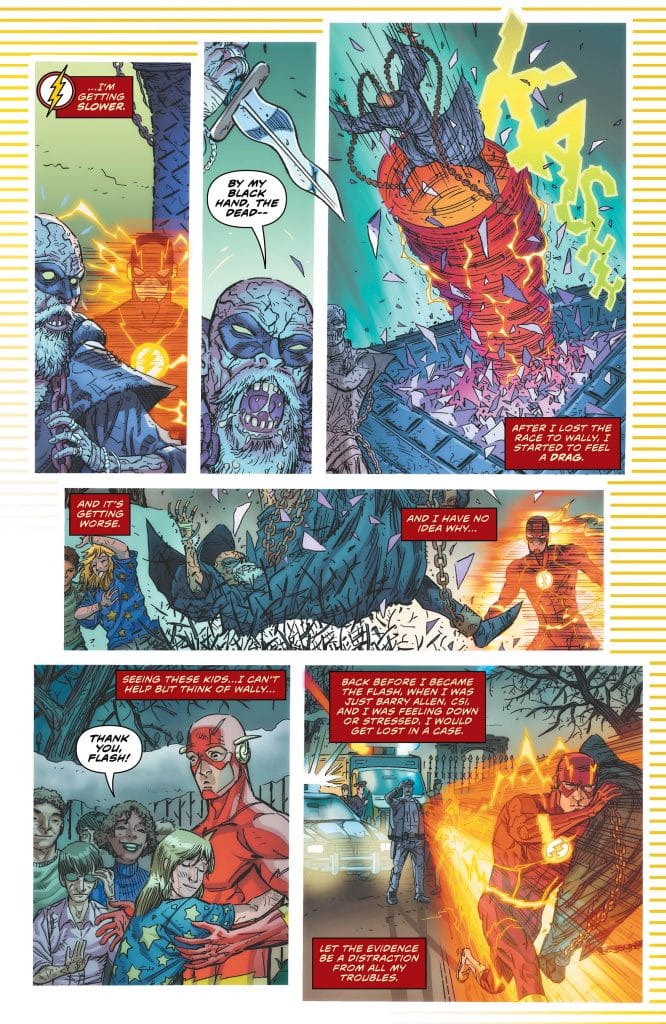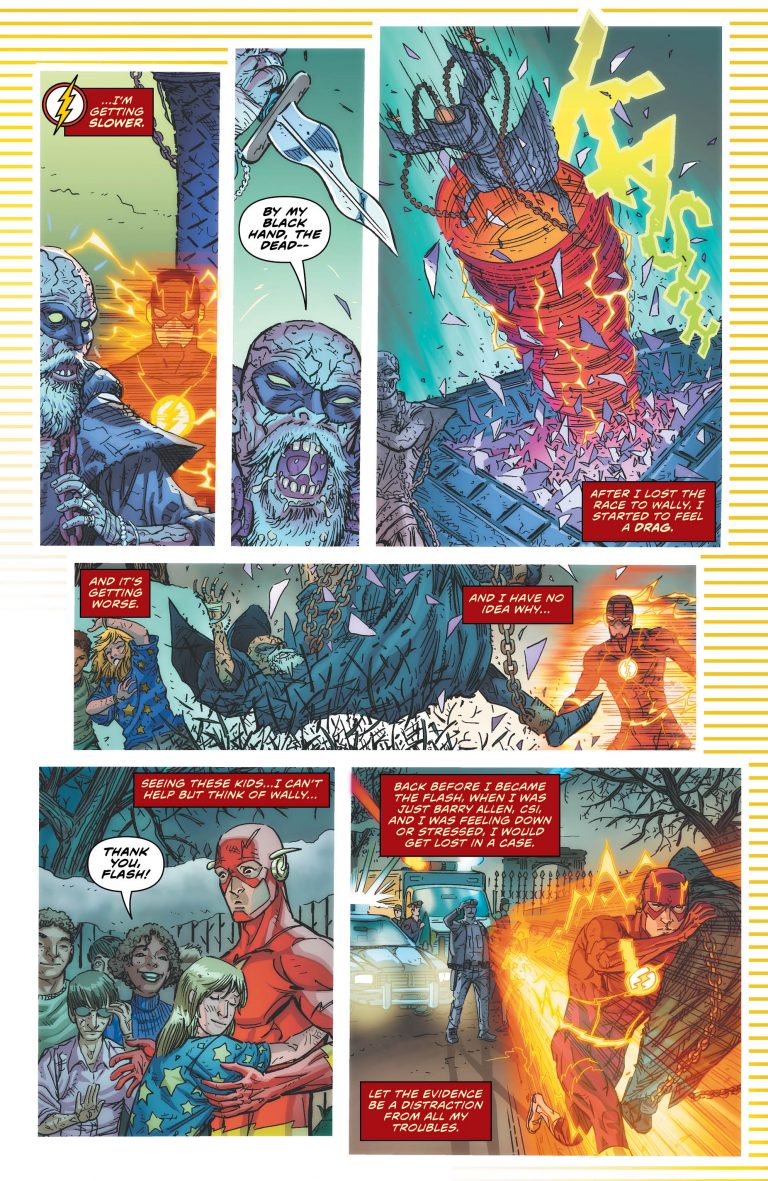 It would be great to see a villain like Nekron inbound to the Flash title and it was nice that their motivation was linked to the wider Justice League and multiverse threads that are ongoing.
The artwork across the rest of the book is also good, although nothing pops like when the Trickster is on the page, with the colours here being used effectively to promote both the fun and danger that he portrays. The character work was certainly weak outside of the Flash. However, after last week's issue, this needed to be a Barry centric tale.
The Flash #67 leads on from last week and there is some intrigue as to how this trick will be solved. This is really good work from the team.
The Review
The Flash #67
A good continuation of some long running themes and an eerie exploration of the city that Barry left behind, now that the Trickster is in charge.