Cobra Kai's action draws viewers in, but the characters' drama is what keeps everyone watching and invested in what happens next. Before The Karate Kid continuation arrived, a 2014 MMA-based show hit the screens and did a similar thing – but with a more mature intention. It might not have had the fanfare that Cobra Kai has, but Kingdom deserves credit for finding the sweet spot between fighting and drama.
RELATED: Amazing New Details About Netflix's Cobra Kai Season 6 Revealed
Created by Byron Balasco (Without a Trace, FastForward), Kingdom follows retired MMA fighter Alvey Kulina (Frank Grillo) who runs his own MMA gym called Navy St. Street. Alvey trains a variety of people, as well as his sons, Jay (Jonathan Tucker) and Nate (Nick Jonas), who hold aspirations of being prized fighters like their father. While they know how to put up their dukes and choke people out, they struggle to deal with their own personal issues and family problems. Ultimately, they need to learn how to fight for each other as much as they do on the mat. Grillo himself as described the show as The Sopranos – but with an MMA backdrop instead of crime.
Why didn't Kingdom succeed?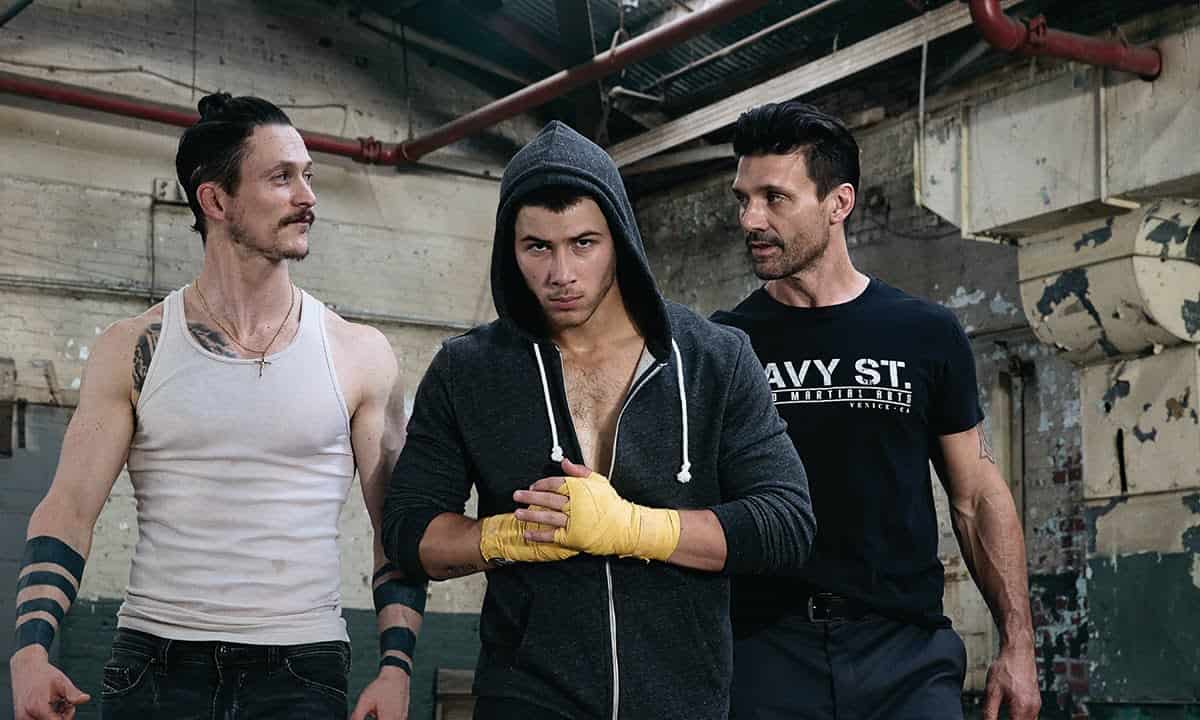 Kingdom ran for three seasons and 40 episodes from 2014 to 2017, airing on the Audience Network which was a part of DirecTV. Now, Audience Network wasn't a major network like Fox, ABC, or CBS; it was far smaller, which also meant it didn't have the financial power to promote the show like other networks might have. In fact, Kingdom found more success and reached more eyeballs when it moved to streaming services after its initial run.
On the surface, the pairing of Kingdom and the Audience Network sounds like a case of wrong show on the wrong network. However, Frank Grillo disputed this. Speaking to Collider, he said they received the ability to do the show they wanted because of it. "I did not want to do network television," Grillo said. "I didn't really have an interest in doing that. I liked the idea that DirecTV was doing this because I knew we were going to get the freedom we needed to execute the show that was in that script. So, for me, it made it all the more exciting."
RELATED: "I'd Have To Bow" – Ralph Macchio Turned Down The Ultimate Karate Kid Crossover
The UFC loved the MMA show
Hollywood loves MMA stories. There have been numerous films like Warrior and Never Back Down about the combat sport; however, UFC President Dana White isn't the biggest fan of these movies, believing them to be unrealistic and wide off the mark, as Frank Grillo revealed on the Inside of You podcast. Yet, Kingdom didn't try to turn this into an underdog to champion story that steals all its beats from Rocky. Instead, the series demonstrates the good, bad, and ugly of the Kulina family – and it doesn't exactly end on a happy ending either.
Creator Byron Balasco explained to Square Mile how the show focused on authenticity, even if it means the negative aspects of MMA. As a result, the community responded. "The UFC really embraced us, Dana White really embraced us when he found out about the show," he said. "Dana found the show on his own and reached out. He was a huge fan."
RELATED: 3 Cobra Kai Spin-Offs We'd Like to See
Kingdom is one of Frank Grillo's favourite projects
In his own personal life, Frank Grillo is both a fan and student of martial arts. He boxes and practices Brazilian jiu-jitsu, so a show like Kingdom is a match made in a heavenly cage for him. In an interview with GoldDerby, he explained how combat sports force people to face the truth about themselves since there's no place to hide or pretend to be someone else. There's an honesty in this that's liberating and cannot be replicated to him.
On a personal level, Grillo loved Kingdom and what it stood for. "If I were to write my own TV show, it would be this," he said, "because this is my passion, this is my hobby, this is what kind of consumes me when I'm not working."
In August 2021, Grillo posted on his Instagram account about Kingdom, calling it "the show that refuses to go away," and announcing its move to the Peacock streaming service at the time. He also teased a potential Season 4 and said, "Never say die, people." Who knows – Netflix saved Cobra Kai once upon a time, so it could do the same for Kingdom.
RELATED: The 6 Best Cobra Kai Season 6 Fan Theories
Tell us, have you watched Kingdom and how does it compare to Cobra Kai? Let us know in the comments.